The Rise and Fall of Ghislaine Maxwell, in Photos
Ghislaine Maxwell can be seen with a black eye in a picture released by the British socialite's lawyers.
Maxwell, 59, is awaiting a scheduled July trial in a U.S. prison over Jeffrey Epstein-related sex trafficking offenses, to which she pleaded not guilty last week.
She is accused of helping convicted pedophile Epstein recruit and sexually abuse girls. She has denied all charges.
Maxwell reportedly told her lawyers the bruise might come from having to shield her eyes from the light that guards repeatedly shine on her, apparently to verify that she is still breathing.
The photo of a bruised Maxwell comes amid her lawyers' ongoing complaints about her conditions in jail and failed bail attempts, according to The Guardian.
Bobbi Sternheim, a lawyer representing Maxwell, shared the photo with New York Judge Alison Nathan this week.
He explained that Maxwell was not sure how she got the bruise and that guards had confronted her over it, threatening to move her to a special housing unit.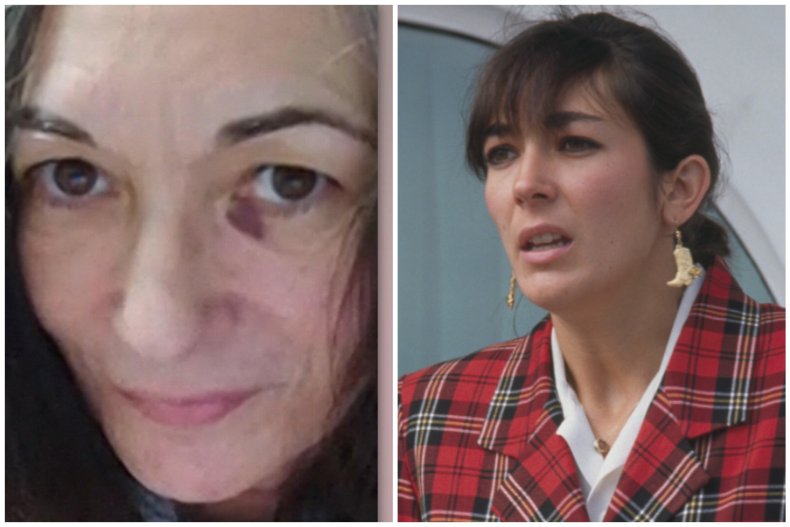 "While Ms. Maxwell is unaware of the cause of the bruise, as reported to medical and psych staff, she has grown increasingly reluctant to report information to the guards for fear of retaliation, discipline, and punitive chores," said Sternheim, according to the BBC.
Judge Nathan ordered an explanation regarding the sleep deprivation claims and asked for information on if, and why, night-time surveillance is being conducted on Maxwell.
In Maxwell's fourth failed bail attempt, her legal team claimed prison guards were shining a light in her eyes every 15 minutes.
The Independent quoted a court filing, which read: "The idea that she has an eye mask is wrong. She either uses a sock or a towel to block out the light on her own."
The Rise and Fall of Ghislaine Maxwell, In Photos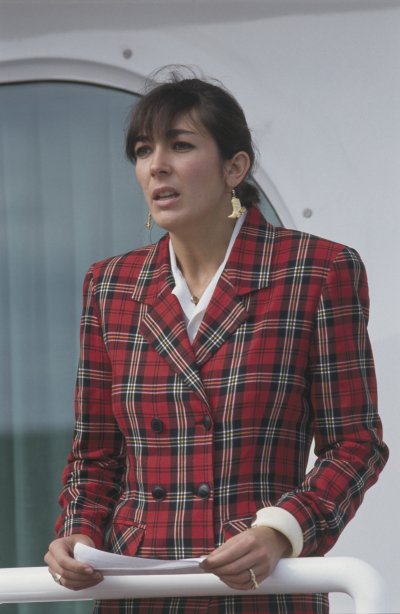 Born in December 1961, Ghislaine Maxwell is the daughter of publishing tycoon Robert Maxwell.
She was a wealthy British socialite who studied at Oxford University before eventually going to New York where her high profile party-planning work earned her the nickname "Goodtimes Ghislaine," according to The Sun newspaper. This is when she is said to have started dating then-financier Jeffrey Epstein.
A wealthy and well connected member of the elite class, Maxwell mixed with the likes of Prince Andrew and the Clintons and was photographed with Donald and Melania Trump.
In 2015, a woman called Virginia Roberts filed a legal complaint in Florida, which accused Maxwell of soliciting minors for Epstein and his powerful friends to sexually abuse.
Maxwell denies sex trafficking charges and perjury and is due for trial in July.