Huawei Mate 20 Pro: Apple Rival Smartphone Maker Conquers the Tech World—Except U.S.
On Tuesday, Huawei came out swinging—again.
In London's ExCel, an ultra-modern 100-acre conference facility 20 minutes subway ride from the financial district of Canary Wharf, the smartphone maker amassed a crowd of thousands to show off a variety of devices—including its sleek new flagship, the Mate 20 Pro.
Just one hour prior to the keynote from top executive Richard Yu, a queue was still spewing out from the opening of the hall—held back by a wall of security. Press, YouTubers, content creators and social influencers all collided. A vast LED presentation backdrop stretching the length of the stage gave attendees an early tease of the phone's design.
Over the next 90 minutes, Yu laid out the company's latest offerings—a heady cocktail of smartphones, smartwatches, memory cards and software updates.
Leading the pack was undoubtedly the Mate 20 Pro, which at a glance resembles a Samsung S9+ but is packed with original features such as an in-screen fingerprint scanner and the ability to wirelessly charge other devices. It has a 40-megapixel main camera, a wide-angle lens, a 4200 mAh battery and specs that easily rival industry-leading smartphones. And, yes, it has a notch.
The Mate 20 Pro feels better in the hand than the P20 Pro, which was released in March to glowing reviews. The price reflects the premium. The handset costs a whopping $1,210.
It comes in a range of colors, including the much-loved "Twilight" gradient introduced in the P20 range. The back is an interesting texture that has been likened in touch to a vinyl record. And the curved edges of the phone—a super-crisp OLED—leave the screen dripping off the sides.
"I think the Mate 20 Pro is an excellent all-round device," Tomi Adebayo, a U.K.-based content creator who runs the consumer technology YouTube channel GadgetsBoy, told Newsweek.
"If you place it next to other flagships out right now in the same price bracket, I would hands down spend my money on the Mate 20 Pro. It looks premium, has one of the best cameras right now, uses artificial intelligence in innovative ways and that wireless reverse charging is genius."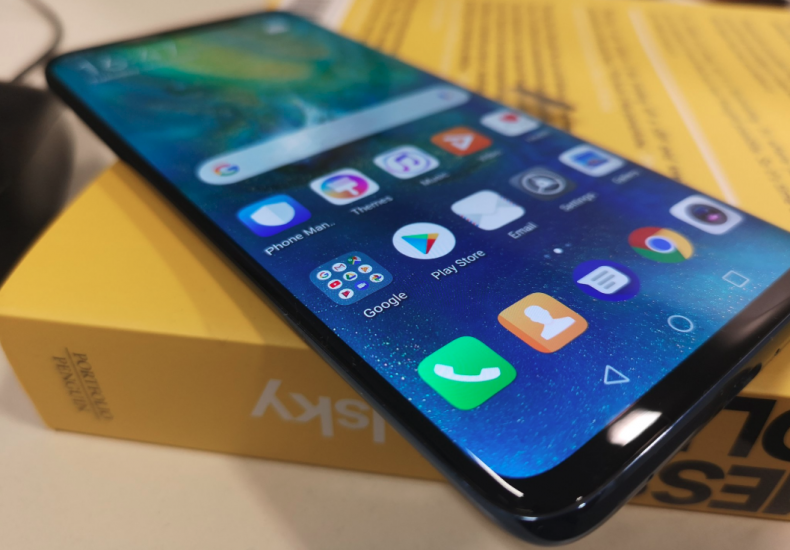 The keynote—and its flashy marketing material dancing across that, frankly giant, stage screen—made several comparisons to the iPhone XS Max and Samsung's Note 9. It's was clear who Huawei views as the competition. Yet notably, there was little mention of the Google Pixel, which has become widely-celebrated in recent years for its photo-taking credentials.
"I was overwhelmed by the number of devices that Huawei had announced, but that is not necessarily a bad thing," YouTube content creator Tim Schofield told Newsweek.
"In my opinion, each device hits a certain niche market that other companies aren't hitting."
Also announced was the Mate 20 ($985), the utterly massive 7.2-inch Mate 20 X ($1,043) and a bonkers Porsche-branded Mate 20 RS, which tops $2,430 and is so ridiculously anti-consumer it doesn't warrant too much of a mention here. An attractive Huawei Watch GT emerged, priced at around $229 and claiming an industry-leading two weeks of battery life at a time.
In an American context, there's an elephant in the room when it comes to Huawei.
It is mainly the fact the company is still outlawed in the country over national security concerns. Critics claim that its devices could be used for espionage, data theft or other nefarious forms of cyber-mischief—a suggestion executives fervently deny. As a result, Huawei has struggled to break through. Earlier this year, a deal with AT&T to sell the phones in the U.S. crumbled.
In February, U.S. intelligence chiefs testified to the Senate Intelligence Committee that Chinese companies, specifically namechecking Huawei and ZTE, could not be trusted.
And in August, The Verge reported that President Donald Trump had signed a bill effectively banning Huawei and ZTE technology from being used in U.S. government networks. Looking ahead, the inevitable fight over the rollout of 5G infrastructure is also beginning to heat up.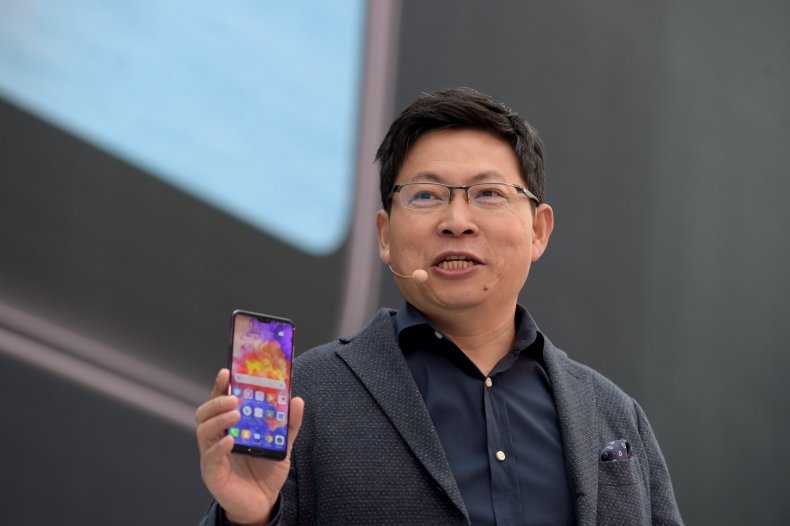 Yet for the general smartphone consumer, most of this political maneuvering will be background noise. If a company is being judged on innovation alone, Huawei is clearly packing punches.
Earlier this year, industry analysts suggested the business had shipped more smartphones than Apple in the second quarter of the year. It was the first time since 2010 the Tim Cook-led tech giant had not been the number one or number two smartphone company by market share.
The news resulted in headlines that were no doubt catnip to the PR department. It meant that Huawei was quickly dubbed the second-largest phone maker in the world, for a financial quarter at least. The growth was achieved, of course, without operating in the American market.
"Huawei's exclusion from the U.S. has forced it to work harder in Asia and Europe to achieve its goals," Canalys market analyst Ben Stanton explained in a note at the time.
On Tuesday afternoon, Thomas Husson, a principal analyst at U.S. market research company Forrester, told Newsweek Huawei will still need to "reinforce its premium positioning" to properly compete with other leading tech firms such as Apple or Samsung.
"I still think the brand lacks a bit of personality, but a well-orchestrated campaign could make it more aspirational," Husson said. "For now, Huawei's behavior is more that of a challenger."
"This was at least my impression at the press conference when they constantly compared Huawei's tech performance versus Apple and Samsung," he added. "Now it is time to translate [the company's] great technology into consumer benefits and daily user experiences."
It seems like at every launch—no matter how lavish—the America Situation is always lurking silently. But does it even matter anymore? Can Huawei circumvent the market altogether and still rule the roost? Increasingly, the answer appears to be yes.
"Huawei is slowly but surely positioning itself to compete with the likes of Apple, Samsung and Google," Schofield said. "The Mate 20 Pro hardware is fantastic. Huawei has included features that other devices do not have, such as the in-screen fingerprint scanner. When comparing it to each company's flagship the Mate 20 Pro comes out on top in multiple areas."
Adebayo agreed rival tech giants should be watching Huawei, no matter where they are based. "I think if Apple and Samsung weren't worried about them before, now is the time," he said.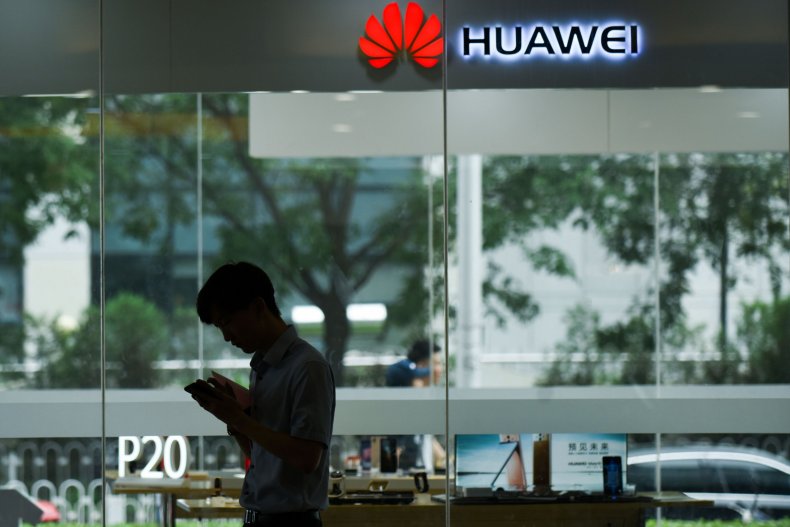 Huawei Mate 20 Pro: Apple Rival Smartphone Maker Conquers the Tech World—Except U.S. | Tech & Science