The Rise of Nudity: Why You Have Nothing To Lose But Your Clothes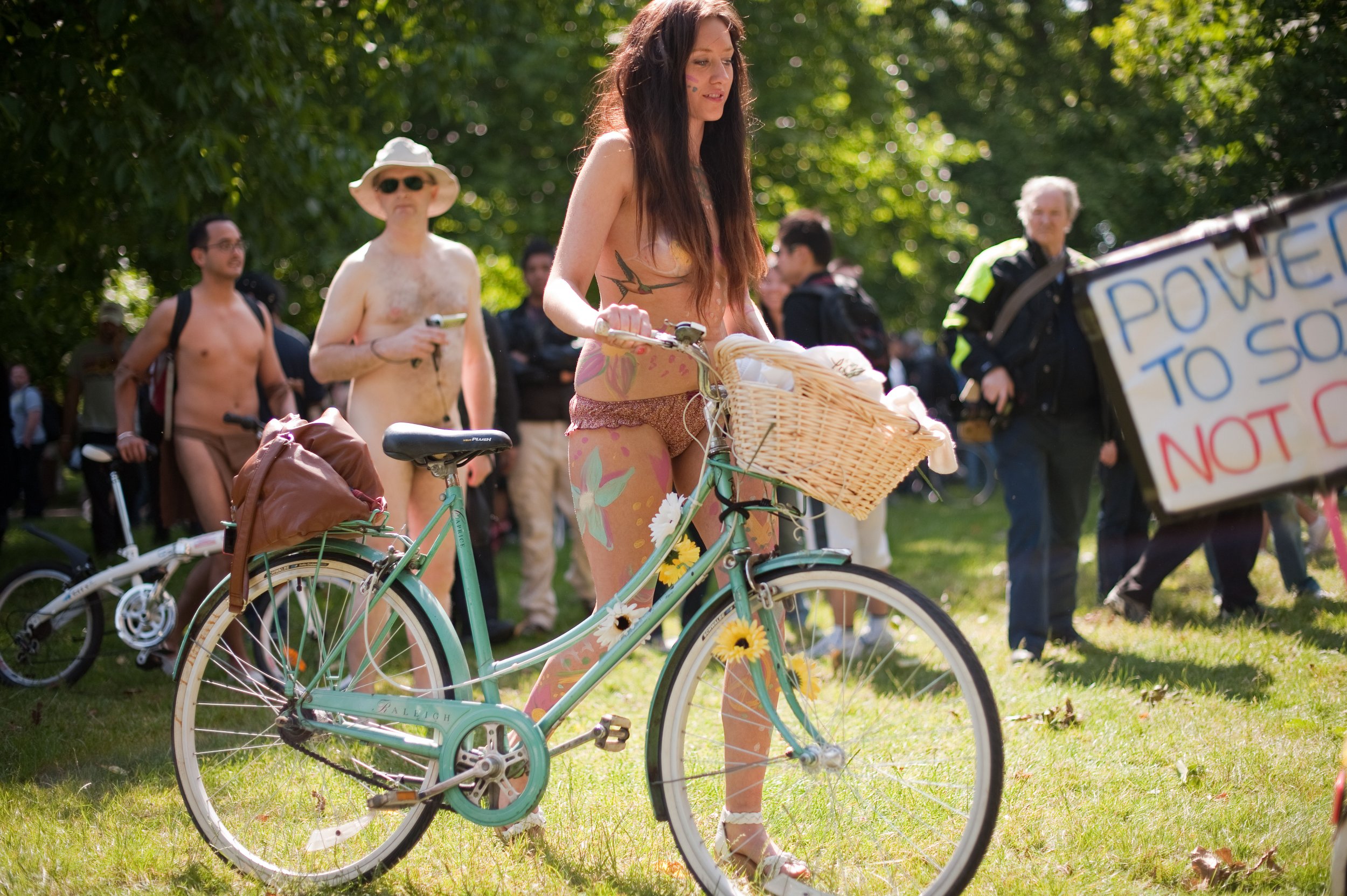 A waiting list of thousands for London's new naked restaurant; naked visits to art galleries, museums and gardens; skinny dipping; organized nude runs and walks—many people have discovered the joys of wearing no clothes. And when the World Naked Bike Ride arrived in London and Brighton earlier in June there was a carnival atmosphere. Every year, many tens of thousands cycle naked, applauded by throngs of happy people in 20 UK cities and 100 around the world. Attitudes to our bodies have changed markedly over the last few decades and we are much more comfortable with nudity. Why do so many people enjoy baring all?
There is a wonderful freedom in being naked, to feel a light breeze on bare skin, the warmth of the sun, the gentle softness of summer rain. It is exhilarating to leave your clothes and your cares behind and to run along a beach, to swim in the sea, to walk in the countryside; or simply to dance, to sunbathe, to garden, to prepare a meal. Through nakedness we express our wonder and joy at being living, physical, organic beings, a part of nature existing in a mysterious and spiritual cosmos. Many gain greater self confidence and self esteem, improve their physical and mental health, and have deeper and more meaningful social interactions.
For many of us there is also the sense of coming home, of saying to the world "this is me." Our bodies are where we live, our homes; they may be a little untidy, or in need of a lick of paint, but they are comfortable. We are increasingly surrounded by stories that treat the body as a problem, from growing obesity and fear of illness to the projection of an idealized body shape. Being naked together enables us to transcend all that and to value and enjoy our bodies for what they are.
I'm an artist, so unencumbered by clothes, all of the naked me is engaged; the energy flows from me in an expressive and gestural way onto a large canvas. Many other artists, writers, poets and scientists have found the same muse.
An album cover from 1969 shows John Lennon and Yoko Ono facing us naked, expressing love and humanity. They staged the famous bed-in for world peace and Yoko made use of her body in her art.
Even before the 1960s, there were people celebrating nudity. The Fauve (wild beast) painters of the early 20th century, who painted in bright bold colours, were often naked and created paintings of nude men and women dancing in joy.
U.S. founding father Benjamin Franklin would take an air bath while working on his theories of electricity and was often to be seen swimming naked in the Thames during his time in England. And in the 19th century, American poet Walt Whitman wrote that human and nature could only be close if both were naked.
In more recent times, there is sculptor Antony Gormley, who makes casts of his own body. The National Portrait Gallery in London has a photograph of the writer and feminist Germaine Greer taken on her 60th birthday—she chose to be naked to show her authentic self.
The anthropologist Mary Douglas argued that the body is used symbolically to express ideas about the social order, what the society values and what it fears. Ancient Egyptians sunbathed naked for health and spiritual reasons, Greek athletes were naked (the word gymnasium translates literally as a place to train naked) and the Romans famously had communal open-air toilets.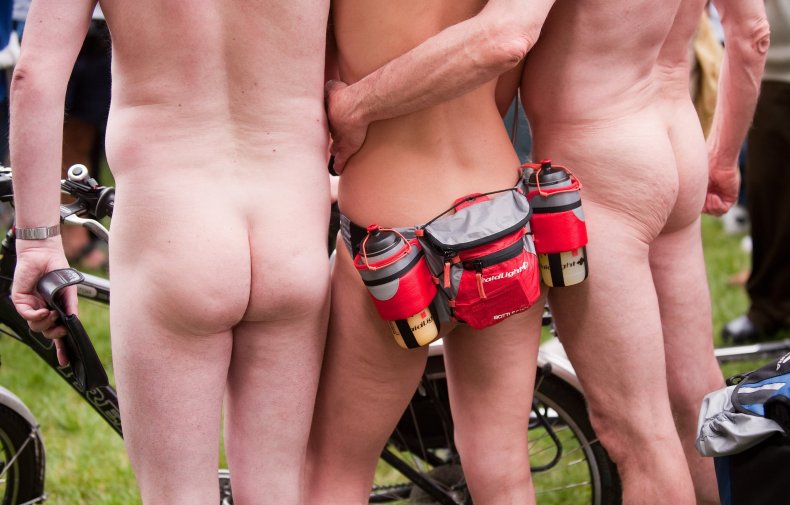 It was following the Christian reformation that nudity came to be regarded as sinful. The Victorian era was a prudish one with segregated beaches, full cover bathing suits, and bathing machines used to enter the sea with modesty, and though France and Germany began extolling the benefits of nudism in the 1900s, the British came later.
In the 1960s sexual and body freedom flourished. There was the famous failure of the prosecution of Penguin books for publishing Lady Chatterley's Lover and the decriminalisation of homosexuality. In September 1968 theatre censorship in Britain was ended. Not long after, I was in a school party that saw the newly opened Broadway musical Hair in London, the naked hippies and the rock anthems heralding the dawning of a new age.
It is today, in England and Wales, perfectly legal to be peacefully naked in public. And many see the benefits: a recent report from British Naturism, the national organization for naturists, showed the importance of body openness and honesty in order for children to grow up with a positive attitude to their own and others' bodies.
Nudity is nothing to be ashamed of—campaigns for the right of women to breastfeed in public make that point clear. Rightly so. Being naked is asserting ownership of our own selves. We have learnt so much about our bodies, the wonders of bone and muscle, of DNA, of growth, digestion and excretion and we are proud that our bodies have all these life giving functions.
In my experience, it also brings joy to others. A woman once leapt out a car to give me a hug and tell me that my nudity had brought sunshine to her day. Two women on horseback once spontaneously joined me on my naked cycle ride. And then there was the lost dog, which required the efforts of an understanding and helpful walker in order to retrieve both my clothes and the escaped hound.
If you have not already experienced the joy of nakedness with others then why not give it a try? You have nothing to lose but your clothes.
Roger Coupe describes himself as an "artist, dancer, naked cyclist and child of nature." He is also a science and maths tutor, living in Kent, south east England.