Rise of the Right: What We Learned During France's Regional Elections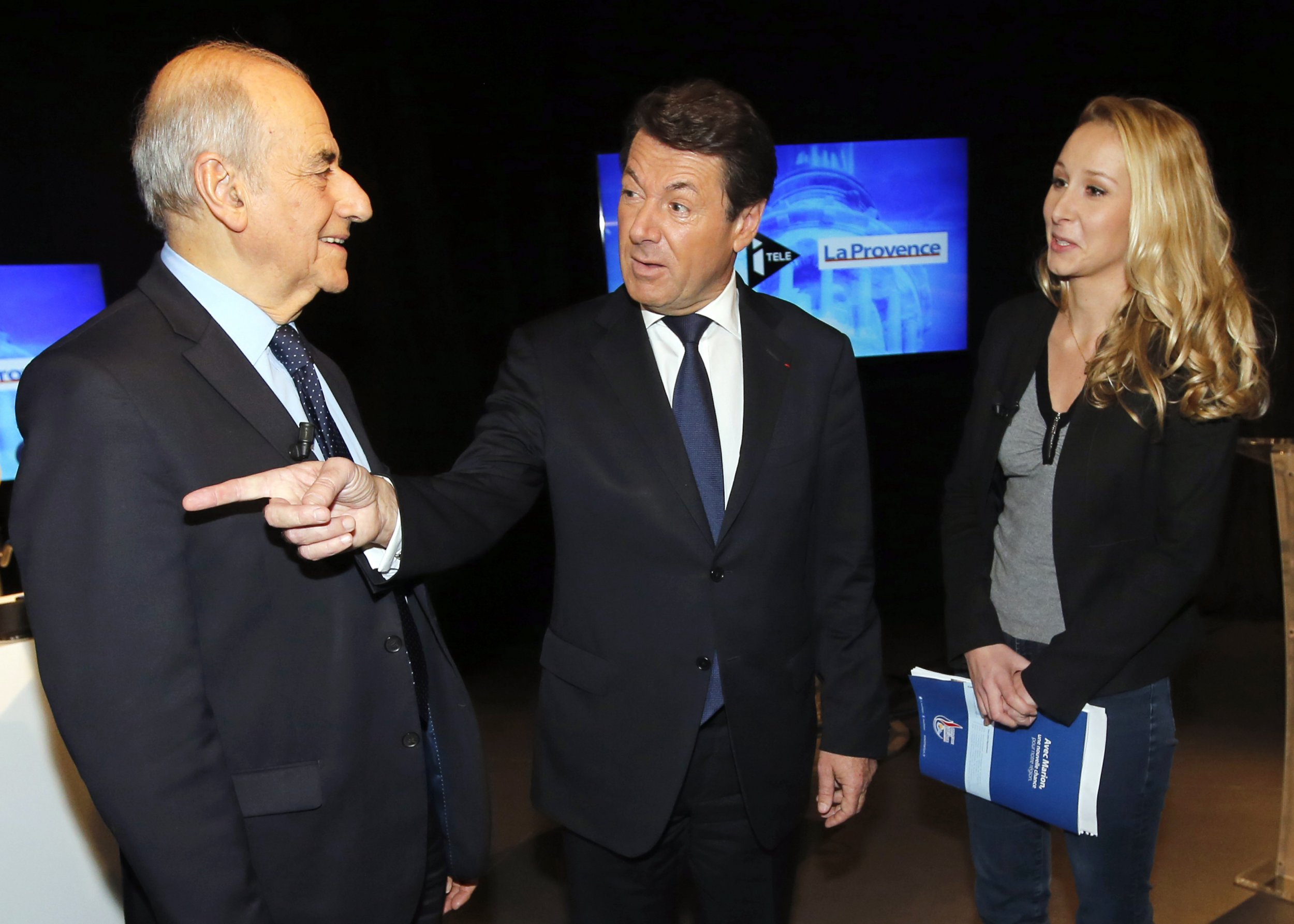 Facing a wave of tactical voting and a campaign from former French President Nicolas Sarkozy looking ever more right wing, the far-right National Front won none of the six constituencies they topped in the first round of France's regional elections.
Even the party's rising star Marion Maréchal-Le Pen did not manage to convert momentum from the first round, to victory in the Provence-Alpes-Côte d'Azur region. She appeared neck and neck with her opponent Christian Estrosi from Sarkozy's Republicans, only two days before voting day, trailing 49 percent to 51 percent according to a poll for Nice Matin. She lost with 45 percent to 56.
Yet the story of how she lost is indicative of the kind of electoral contortions that the French political mainstream will likely be performing to keep the far-right party from gaining prominence and its leader out of the Presidential Élysée palace in 2017.
Republican opposition came in the form of Nice mayor, Estrosi—also known as 'Chris from Nice' in local media—representative in many ways of the hard-line, right-wing mindset Sarkozy will try to instil in his party to prevent the retreat of right-wing votes to National Front, Professor of Politics Rainbow Murray from Queen Mary University of London says.
"Estrosi is typical of the Sarkozy approach of trying to beat the National Front at their own game," she says. Estrosi clashed with France's Justice Ministry last year over his advocacy for banning foreign flags from public display in Nice during the World Cup. Algeria had qualified for the tournament, prompting many Algerians in France to show their support for the north African country.
In April he called for the introduction of "preventative detention" to be introduced in France, similar to the controversial U.S. Patriot Act — for those who could be suspected of being terrorists but there is insufficient police evidence for an arrest under current legislation.
He also introduced France's first CCTV system in Nice in 2010, ramping up surveillance in the city, and recent statements on Islamism had National Front accusing him of copying their rhetoric. The speech included references prevalent in Marion Maréchal-Le Pen's speeches, saying Catholics and the "judaeo-christian civilisation" are "under threat". Meanwhile French public radio RTL alleged he may have lifted lines from a speech made by Marine Le Pen's old advisor, Aymeric Chauprade, about a "third world war" with "islamofascism".
When, in 2013, National Front online forums began discussing whether Estrosi's daughter had, or had not, converted to Islam to marry a Muslim man, the Nice mayor took such offence that he fined the woman who relayed the rumour online 1,000 euros, TFI reports.
"Yes, Estrosi is pretty right wing — although still not quite as extreme as Marion Maréchal-Le Pen," Murray says. Despite Estrosi's conservative background, Murray feels it still took a wave of tactical voting from the ruling Socialist Party, normally opposed to both National Front and the Republicans, to win Estrosi his constituency. "The truth is that she would have beaten him had it not been for the decision of the Socialist Party to withdraw their list and support him over the National Front."
"They did the same thing in the northern region where Marine Le Pen had hoped to win, and Estrosi won with a smaller margin than his northern homologue," Murray says. "So Estrosi can be relieved but not necessarily proud of the result."
Estrosi was one of three Republican candidates that Socialist Prime Minister Manuel Valls told leftist voters to rally behind instead of their own members, as they had a better chance at beating National Front. With a presidential election in 2017 and support for the socialists now seeing them regularly poll third, it seems likely that the Republicans will be facing Marine Le Pen in a second round run-off.
Yet Sarkozy's strategy is not unanimously accepted within his party and his inability to win votes from National Front in the first round, resulted in a resounding victory for the far-right party. However since his return to leadership following the 2014 election his former cabinet minister Estrosi has not been the only one on the party's hardline right to step forward.
Sarkozy's former Minister of Agriculture Bruno Le Maire, and close ally Xavier Bertrand, who beat Marine Le Pen in the regional election, have both endorsed preventative detention for foreigners with suspected terror links. Meanwhile Republican party spokeswoman Lydia Guirous almost echoed National Front's euroscepticism in August when she called for France to "close its borders" and "cease with Schengen", during the height of the refugee influx to Europe.
Nadine Morano, another former cabinet minister under Sarkozy has long voiced conservative opinions on France's marginalised urban youth and criticised gay pride parades. In 2012 she even gave an interview to far-right French newspaper Minute , claiming her party and National Front had "shared values," and later told Sud Radio that she considered Marine Le Pen to have "plenty of talent".
She was due to join the election fight the Meurthe-et-Moselle region, but was pulled back in October after finally overstepping the line in saying that the "white race" of France needed to be defended from Islamisation.
"The real question is whether to pursue this line of chasing at the tails of the FN, the Sarkozy approach, or whether to move back towards the centre, as advocated by Alain Juppé, Sarkozy's biggest threat in next year's primary election," Murray says.
"Whoever wins that primary will probably be France's next president and will be hugely influential in determining whether French politics moves back towards the centre or continues the rightward lurch."