Disney+ is about to complete the Skywalker Saga with the addition of Star Wars Episode IX: The Rise of Skywalker. Five months after the Star Wars movie came to cinemas, the film will be available to watch online just in time for Star Wars Day.
For the uninitiated, Star Wars Day is May 4 (as in, "May the Fourth be with you,") meaning that Episode IX will be on the streaming service on Monday, May 4, 2020. With the addition of The Rise of Skywalker, Disney+ now has all but one of the Star Wars movies.
Solo: A Star Wars Story is currently missing from the streamer's catalogue in the U.S., but the Han Solo prequel is also coming to Disney+ soon. Solo is coming to the American version of the streaming service on July 9, 2020. Right now, the Alden Ehrenreich-starring film is on Netflix in the U.S., but it is streaming on Disney+ in a number of countries including the U.K.
The Rise of Skywalker is not the only piece of Star Wars content coming to Disney+ on May 4. Also being released on that day is the series finale of the streamer's Clone Wars reboot, as well as a documentary series on the streamer's other Star Wars series called Disney Gallery: The Mandalorian.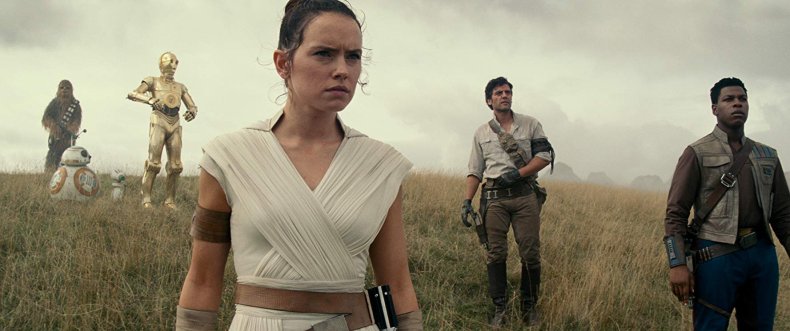 Like all the other Star Wars movies on Disney+, The Rise of Skywalker will be streaming in 4K. Per The Verge, Star Wars Day will also see Disney+ update the artwork for all of its Star Wars content with new concept paintings. There has been some speculation that May 4 will also see the reveal of the first trailer for The Mandalorian Season 2, though this has not been confirmed by Disney+.
Star Wars Episode IX is the latest movie to be released early onto the streaming service in recent weeks and months. Usually, there is a seven-month gap between the cinematic release of a Disney movie and its streaming date, however, Rise of Skywalker has come to Disney+ just over four months after it aired in theaters.
Other Disney movies which came to the Mouse House's streaming service early include Frozen 2, which was expected to stream in June 2020 but came to Disney+ in March. Pixar movie Onward, meanwhile, came to cinemas just before they were closed en masse due to the coronavirus, and then came to Disney+ in the U.S. (though not in territories including the U.K.) a few weeks later.
Other films will bypass a cinema release all together and be released on Disney+, with the studio's adaptation of Artemis Fowl coming to the streamer in June. Other movies like the live-action remake of Mulan, meanwhile, have been delayed indefinitely.
Star Wars Episode IX: The Rise of Skywalker is released on Disney+ on Monday, May 4.