'Rise of Skywalker' Disney Plus Release Date: Will Star Wars Episode IX be Released Online Early?
Disney initially announced it was going to release Star Wars Episode IX: The Rise of Skywalker online to purchase on March 17, but the movie ended up being released a few days early on March 14. When a few days later the company released Frozen 2 onto Disney+ a few months early, Star Wars fans were left wondering whether this meant that the final movie in the so-called "Skywalker Saga" would also be coming to the streaming service early.
So far, however, Disney+ has not announced a release date for The Rise of Skywalker on its platform. Typically, Disney-owned movies come to streaming services about seven months after their cinematic release date, so Episode IX is expected to stream on Disney+ sometime in the summer of 2020.
Though Disney+ did release its other winter 2019 mega-hit Frozen 2 a few months early as a surprise release, there are some signs that the latest Star Wars film will not follow suit. Typically, Disney does not like to draw attention from one Star Wars property by releasing another. For example, they moved the release date of one episode of The Mandalorian when it was released in the U.S. so that it was not released on the same day as Rise of Skywalker.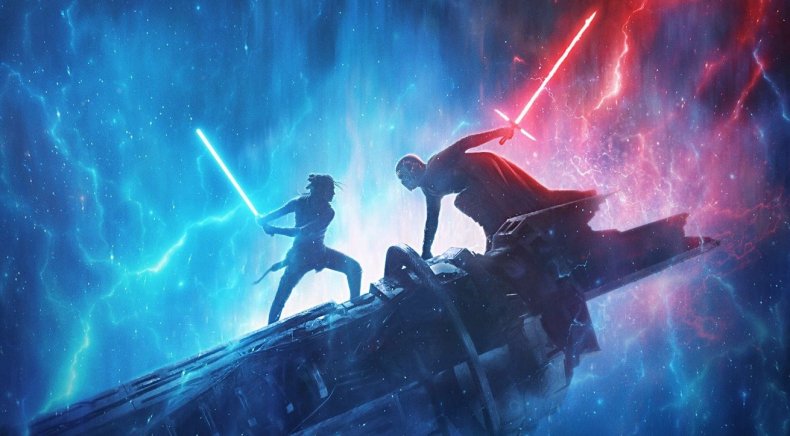 With Disney+ expanding worldwide throughout March, and The Mandalorian airing weekly in the new countries it is launching in, Disney might not want to take away from the release of its Star Wars show by having everyone stream the movie instead.
For those who want to watch the movie online before the summer (or before a potential early Disney+ release), the movie is available to buy online on a number of digital media stores, such as iTunes, Amazon and Google Play. In most stores, the movie is available for $20 for an HD version or $25 if you want the watch Episode IX in 4K UHD.
As for a physical media release The Rise of Skywalker will be available on DVD and Blu-Ray from Tuesday, March 31.
Although Disney+ does not have Rise of Skywalker yet, in most territories it has all of the other Star Wars movies--except in the U.S., where Solo is currently on Netflix and will not come to Disney+ until July 9, 2020. Also streaming on Disney+ are a number of Star Wars TV series, including Disney+ originals The Mandalorian and The Clone Wars Season 7 and previous Star Wars series like Rebels and Resistance.
Star Wars Episode IX: The Rise of Skywalker is coming soon to Disney+.