C-3PO Actor Describes 'Terrific' 'Rise of Skywalker' Script and Filming 'Episode IX' Ending
In his new memoir, I Am C-3PO: The Inside Story, Anthony Daniels, one of the Star Wars series' veteran character actors, describes his experiences filming the last movie in the nine-part saga, Star Wars: The Rise of Skywalker.
While C-3PO was only a small part of The Last Jedi, Daniels describes a more expanded role for the droid in Star Wars: Episode IX, which he credits, in part, to screenwriter Chris Terrio (Argo, Batman v Superman: Dawn of Justice).
In excerpts from I Am C-3PO reproduced by Star Wars News Net, Daniels writes Terrio "had clearly steeped himself in the lore of the Saga," writing "a terrific script that seemed heading for a very satisfying conclusion."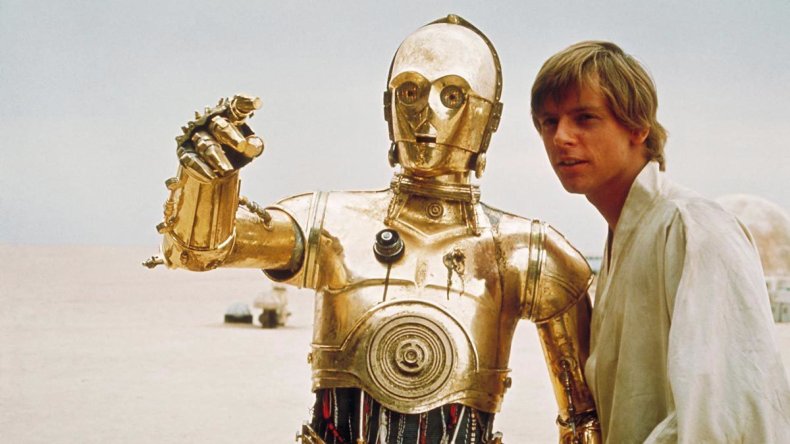 Daniels contrasted C-3PO's (often shortened to Luke Skywalker's affectionate nickname, Threepio) role in The Rise of Skywalker with the two previous entries in the Star Wars Sequel Trilogy opened with 2015's The Force Awakens, both of which kept the protocol droid mostly in the background.
"Threepio had been away a long time. Now he was back," Daniels said of the new script.
Beginning with a cast dinner in London with director J.J. Abrams and Lucasfilm head Kathleen Kennedy in attendance, Daniels described the filming of The Rise of Skywalker, charting how the script changed from day to day. In particular, Daniels lamented the loss of a conversation between C-3PO and Poe Dameron, though emphasized that moments cut from later drafts of the script "were always substituted by something even better."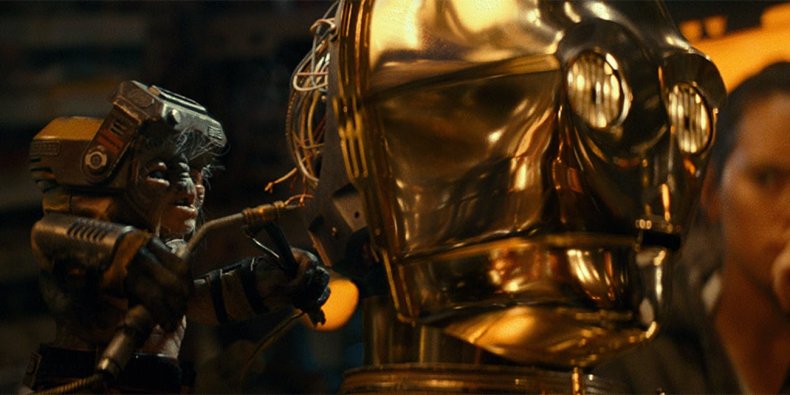 Daniels even mentions a partial line from The Rise of Skywalker, which he struggled mightily to remember on-set: the tongue-twisting words "a common emblem."
The droid actor also delved into some of the impressive practical effects brought to bear in the upcoming Star Wars movie, writing about an alien creature from the script he never expected to encounter in person.
"I'd now read about the huge, malevolent creature. I'd assumed it would be CG—computer graphics, created at [Industrial Light & Magic] in San Francisco. I thought we'd all be looking into empty space, maybe with a cardboard cutout for reference," Daniels wrote. "In reality, it was real. A giant, living thing that towered and menaced right in front of me."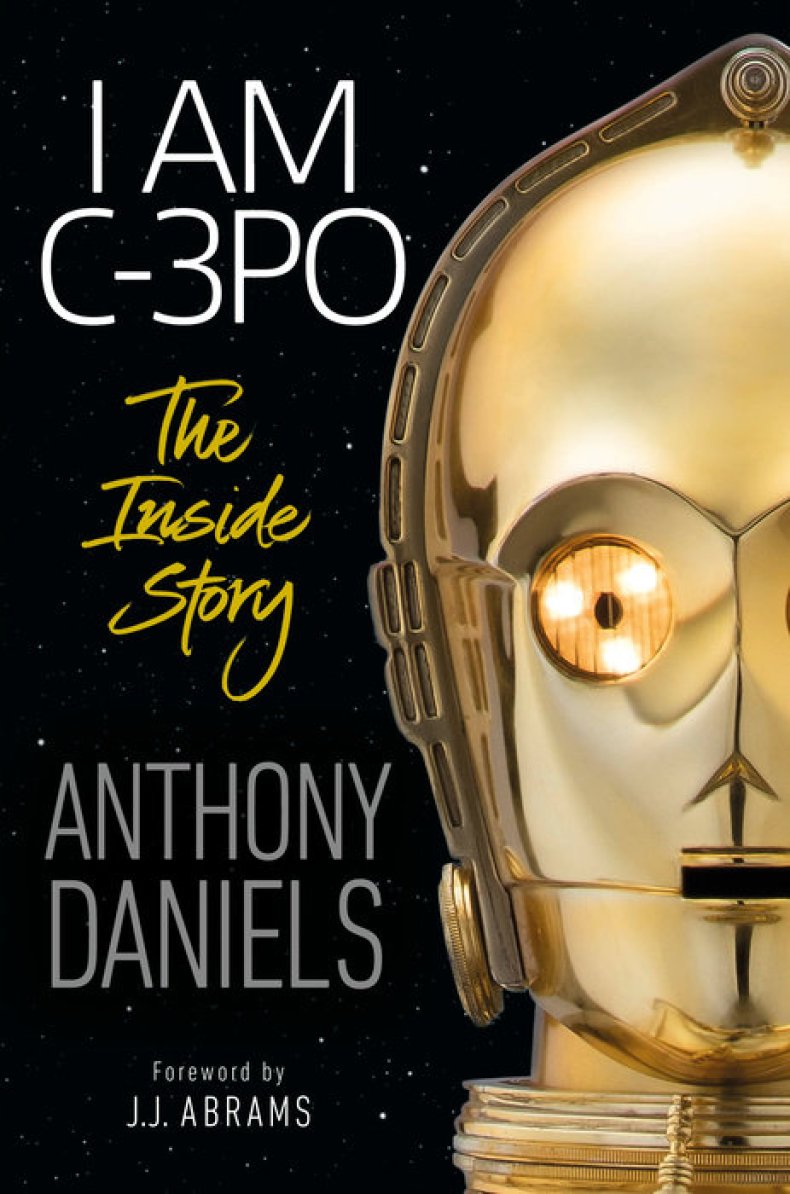 Daniels has more history with Star Wars than almost anyone, as the only actor who will have appeared in all nine movies of the saga. C-3PO, with Daniels inside his golden skin, was built by Anakin Skywalker (Jake Lloyd) in The Phantom Menace, survived the Clone Wars and fled to Tatooine with his counterpart R2-D2 (Kenny Baker) in the original Star Wars, the two bearing a message for exiled Jedi Master Obi-Wan Kenobi (Alec Guinness).
C-3PO was later on Endor for the defeat of Emperor Palpatine (Ian McDiarmid) in Return of the Jedi, and it seems he'll be on hand when the same Darth Sidious—no longer an emperor—is defeated once more in Episode IX. So Daniels has cause to be wistful in recounting the movie's final scene with the polyglot robot.
"I tried hard to concentrate as finally, the cameras moved to my closeup," Daniels wrote in I Am C-3PO. "For Threepio, this was going to be a telling moment in his existence. Because, suddenly, I had uttered his last line in a Star Wars film."
According to Daniels, this sequence, with C-3PO's final line, is "the closing moments of the film itself," suggesting the droid may have one of the last lines in a series spanning more than 40 years of cinematic history. Overall, Daniels seems happy with how Star Wars is ending.
"It all felt so right and so fulfilling," Daniels wrote. "Chris and J.J. had gathered in all the threads and tatters of the previous episodes and spun a mystery of their own; a wondrous coup of creative storytelling, a fulfilling and rewarding closure, for everyone."
Star Wars: The Rise of Skywalker is in theaters December 20.