Rise of the Teenage Mutant Ninja Turtles Toys Are Almost Here
Put your pizza down and get ready to rush to your favorite retail location on Oct. 1 to grab as many of the all-new Teenage Mutant Ninja Turtles toys as you can! Rise of the Teenage Mutant Ninja Turtles, which debuted Sept. 17 on Nickelodeon, is the newest iteration of the classic half-shelled brothers. With a new show comes new figures from Playmates Toys, and rightfully so, since they have been the masters of this toy license since the beginning.
With the return of the Ninja Turtles comes a brand new look for the team, and it's one that transitions well to the toys. We're getting figures, vehicles, a massive playset, and of course role play toys to help bring your favorite Turtle to life. (You can admit it's Mikey, this is a safe zone here.) If you're a collector at heart, then you will really love the new Sewer Squad Pizza Points Loyalty Program that Playmates Toys is launching. A secret code is included with every purchase of a toy package that allows you to collect and redeem pizza points for exclusive offers on various toys and more. Register with the rest of the Sewer Squad on playmatestoys.com to qualify for other rewards as well.
What makes this version of the Turtles different from the past series is that Raph is now the team leader, and hidden deep below the sewers is a new mystical world for the Brothers to explore wherein they discover new weapons to unleash on their foes.
Let's take a look at what we can expect when we walk down the toy aisles this fall.
You can't have Turtles without having action figures, and thankfully there is a large assortment coming. The basic series of figures includes the four Turtles (Michelangelo, Leonardo, Donatello and Raphael, duh), Splinter, April, and a few newcomers such as Meat Sweats and the big baddie, Baron Draxum, voiced by WWE Superstar John Cena. Each figure is fully articulated and comes with a great sculpt that perfectly captures the Rise of the Teenage Mutant Ninja Turtles style.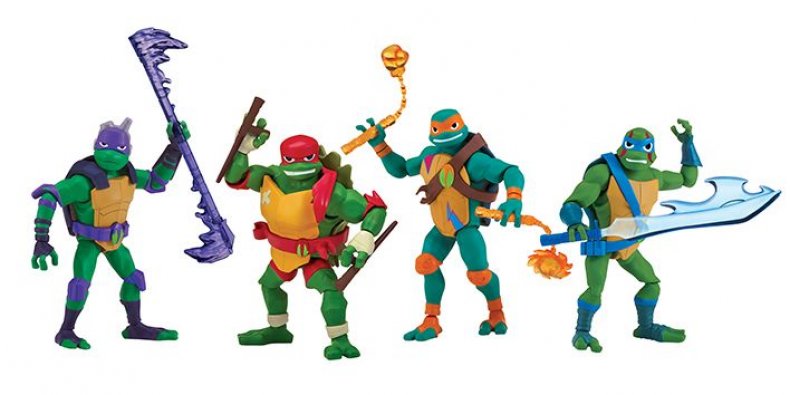 If these classic figures are not enough for you, then get ready to flip over the Deluxe Ninja Action Figures that feature the boys and activate their flipping action to take out the bad guys as they shout in the process.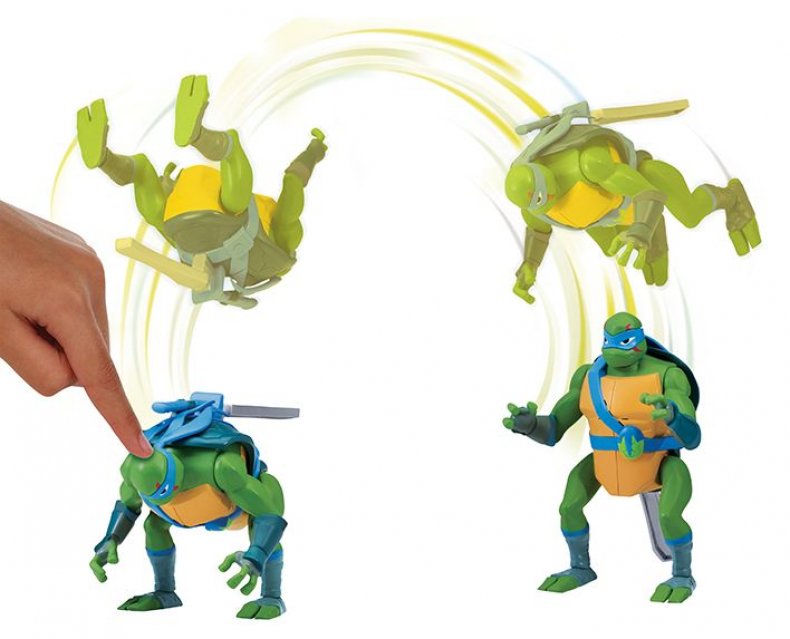 Even more massive are the Giant Figures that clock in between 10.25" and 11" in height with a whopping 13 points of articulation.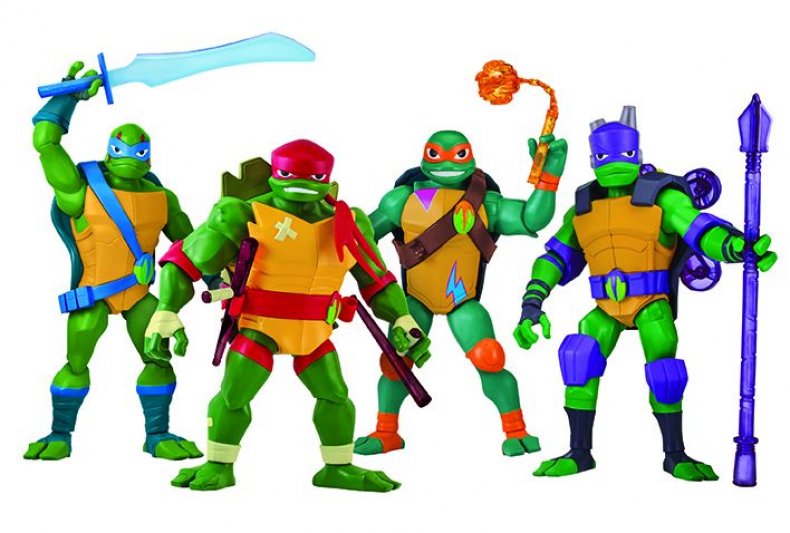 You're going to need to transport your Turtles to the next battle, and what better way to do that than with some vehicles? The Turtle Tank is hitting the road, and it can also make a pit stop to transform into a Mobile ops unit where Donatello can tinker away.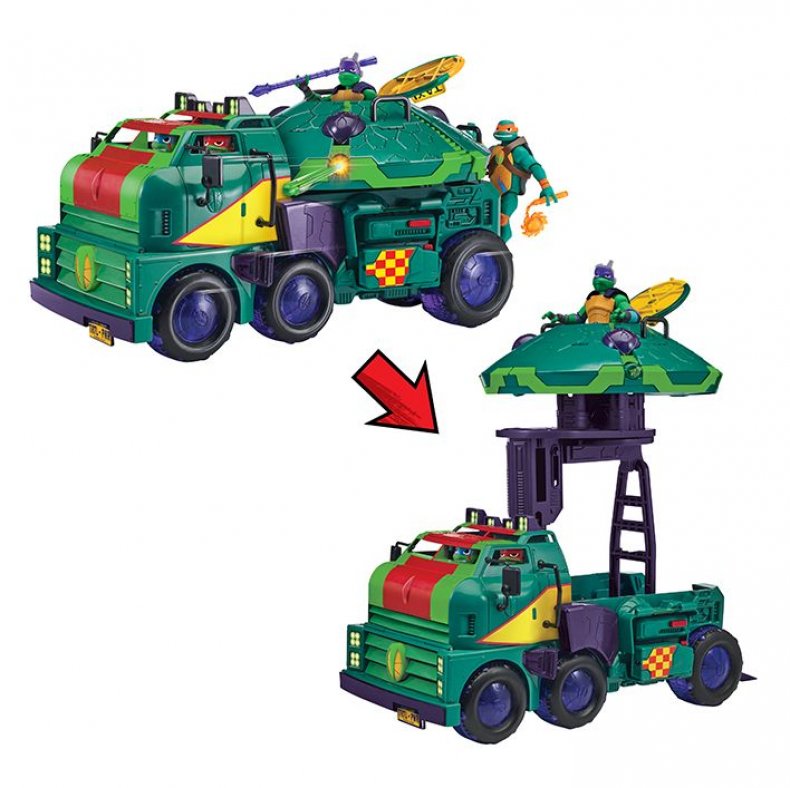 If that isn't enough vehicular action for you, then you can pick up two additional Shell Hog Vehicles that can connect to each other, or launch off the Turtle Tank for some added momentum.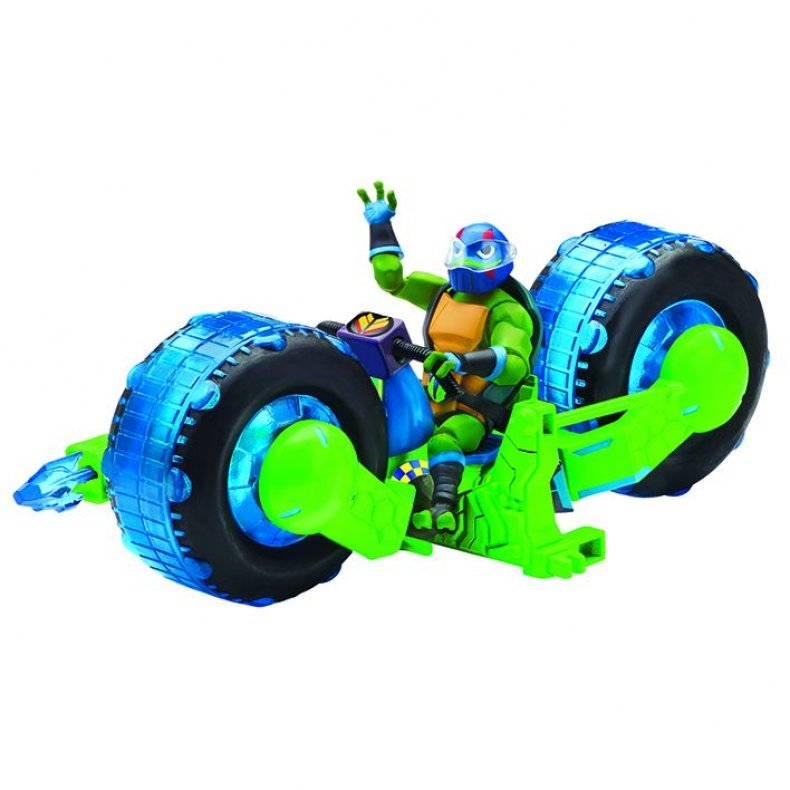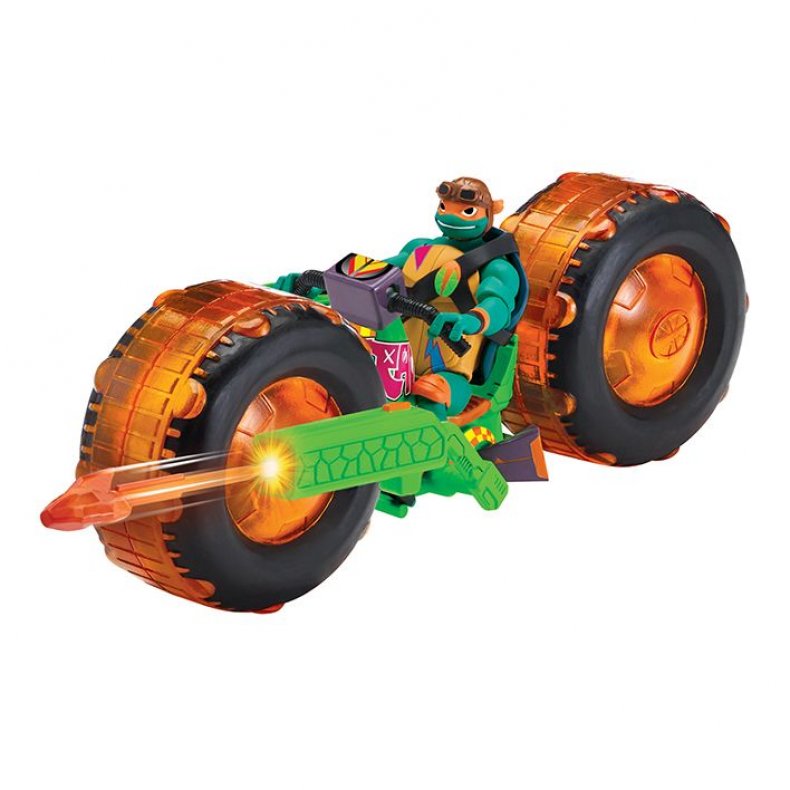 The Epic Lair Playset will be the perfect spot to park your ride and enjoy some pizza after a hard fought battle. This is Playmates Toys largest playset EVER, towering at 43". It's going to have seven rooms, four massive levels, and over 20 action features.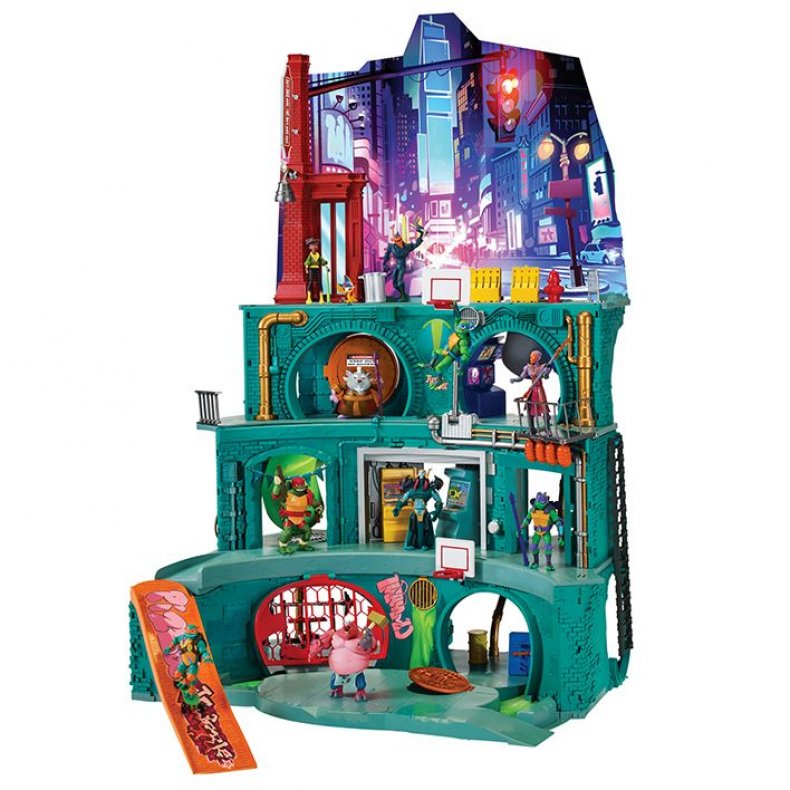 Sometimes you also need to look the part when going into battle, so suit up with a large assortment of Role Play items. Each of the four Turtles will be represented with a signature bandana, throwing stars, and an all-new weapon featured for each Turtle that will make you ready for battle.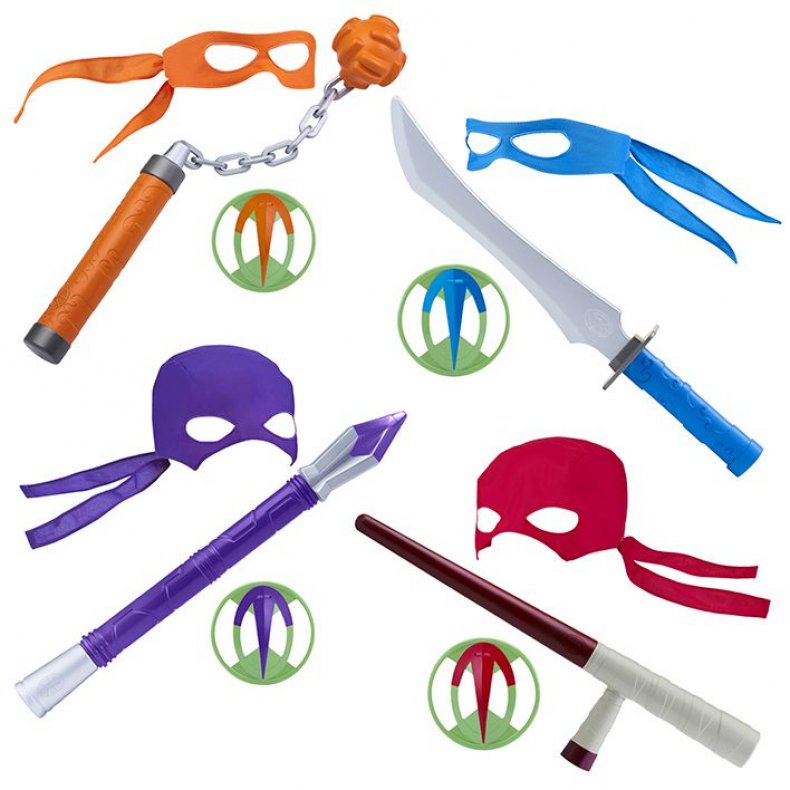 Personally, I'm pretty excited to get my hands on these figures. Don't let the naysayers sway you into thinking these are not the quality figures Turtles fans are used to. These figures have perfect sculpts that capture the look and the feel of the new cartoon. Turtles figures have always been about the accessories and this line provides that. Each of the basic figures comes with some throwing stars and the proper matching weapon that truly defines each of the Turtles, coming with their basic weapon, and one that has mystical powers that we will learn about in the new series. Mikey even comes with a sticker sheet that you can use to tattoo him in any way imaginable. But let's also mention the largest Turtles playset ever created, the Epic Lair is so massive that the possibilities of play can be endless.
Who's ready to yell "COWABUNGA" at the top of their lungs and rush to pick up the whole set? If you can only have one, which Turtle would you prefer? Let us know in the comments before and we'll see you in the toy aisle Oct. 1.