One of the widespread consequences of Russia's war in Ukraine, rising wheat prices and related supply chain concerns, has spurred protests and rationing in parts of the world.
Some areas of the Middle East are rationing flour, and food-related unrest has led to protests against soaring prices in Iraq this week, The Washington Post reported. The concerns stem from the war between Russia and Ukraine, which together account for almost 30 percent of wheat, 17 percent of corn and more than half of sunflower seed oil exports.
The world was already facing rising prices and supply chain difficulties, but the Russia-Ukraine conflict has already deepened the problem. The war has affected Ukrainian exports, caused bottlenecks at Black Sea ports, and spurred boycotts of Russian ports and international sanctions aimed at excluding Russia from much of the global marketplace, the Post reported.
In addition, the Kremlin has threatened to restrict exports of certain food products and commodities.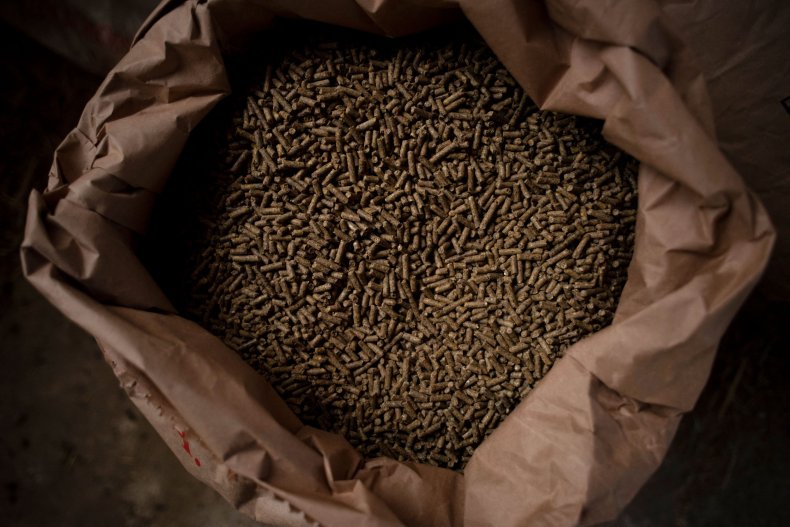 In the past month, wheat prices have gone up 70 percent and hit a record $12.94 per bushel, Axios reported. A report from the Food and Agriculture Organization of the United Nations (FAO), to be released Friday, anticipates that costs for both food and feed could increase between 7 and 22 percent above already high levels, according to the Post.
The U.N. agency said Thursday it was bolstering its efforts to help with food security concerns in light of the crisis in Ukraine. It already has dozens of experts in the country, and most have been sent to the western part of the nation, the FAO said in a news release.
"We are working 24/7 to scale up," said Mara Lopes, the FAO's Ukraine emergency response manager. "We are fully committed to staying and delivering for everyone affected and particularly the farmers and people deriving their livelihood from food and agriculture."
The FAO has estimated that the conflict in Ukraine will mean between 20 and 30 percent of wheat, corn and sunflower seeds will either not be planted or not harvested in the 2022-2023 growing season, the AP reported.
The agency warned in the news release that the coming weeks will be "critical" because farmers need to prepare their land for planting vegetables by the middle of March. They then prepare again to plant wheat, barley, maize and sunflowers.
"All efforts should be made to protect harvests and livestock," the release said. "Population displacement, damage to agricultural infrastructure, lack of affordable agricultural inputs, and disruption to markets and food supply chains are likely to impact food security in both the short and longer term."
Some countries are already making efforts to protect their food supplies amid the Ukraine war. Hungary, Indonesia and other nations, for example, are restricting grain exports to bolster their own food supplies, the Post reported.
Soaring prices for food commodities have instilled an even deeper sense of urgency in some nations. Viral videos shared through social media in Turkey showed that shoppers have cleared supermarket shelves of sunflower oil, according to the Post.
In Lebanon, the government is allowing only bread makers access to milled flour as it seeks new sources for imports.
"We will only be using wheat for the production of bread until we can ensure alternative sources of grain imports from Canada and others," Lebanese Minister for Industry George Bouchkian tweeted last weekend.
In Iraq, hundreds of protesters demonstrated against rising food prices Wednesday, according to Al Jazeera.
Newsweek reached out to Ukraine's Foreign Ministry for comment but did not hear back before publication.
Update 03/11/22, 12:25 a.m. ET: This story was updated with additional information and background.