Trump 2016 Election Win Linked to Voters' Fears about Healthcare and Rising Death Rates
Voters worried about their health and who were confronted with high mortality rates in their local county could have helped Donald Trump win the 2016 presidential election, according to a study.
Researchers at Columbia University Irving Medical Center pored over publicly available data on voting patterns in the 2008 and 2016 elections, as well as death rates from the total 3,112 counties in the U.S. They wanted to find out whether dwindling health prospects in some parts of the country could explain why Donald Trump won the race for the White House.
It is commonly believed Trump won the presidency partly thanks to voters who felt they had been left behind economically: particularly white, older citizens with lower levels of educational attainment, living in rural areas. The stoking of anti-immigrant sentiment and the country's racial divides is another widely cited explanation, the authors of the study published in the Journal of General Internal Medicine highlighted. But voter health is less drawn upon.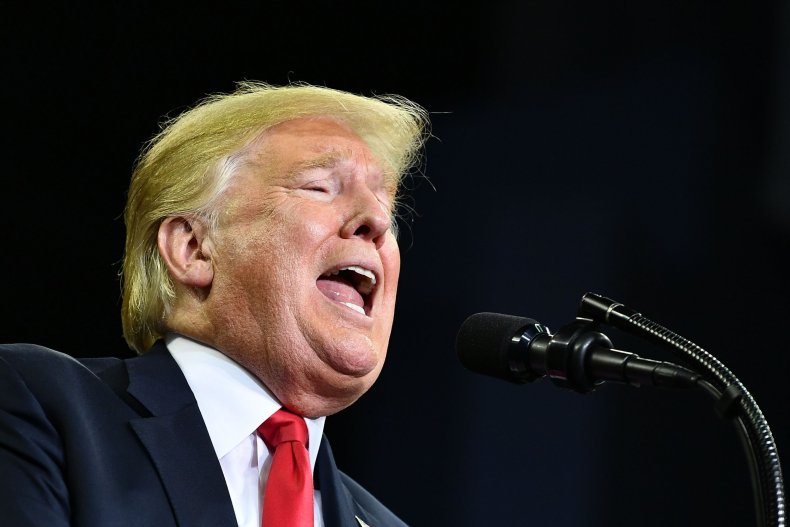 The researchers measured voters' health using variables including coverage by health insurance, death rates in a county and so-called "deaths of despair" caused by alcohol, drugs or suicide.
Between 2012 to 2016, the life expectancy in the U.S. declined from 78.9 years to 78.6, partly due to a doubling in "deaths of despair" between 2000 and 2015.
"Based on our data, we can also say that changes in life expectancy were an independent factor in voting choices," said Dr. Lee Goldman, professor at the health faculty Dean of the Faculties of Health Sciences and Medicine and chief executive of the Columbia University Irving Medical Center.
Life expectancy is rising in many parts of the U.S., particularly urban areas, but this pattern isn't mirrored in rural and middle America, Goldman said.
"We shouldn't underestimate the degree to which some portions of the country have been left behind in terms of their health. And it's not surprising that health disparities correspond with voting behavior."
Read more: Coconut oil is 'pure poison,' says Harvard professor
"Reduced health prospects are an important marker of dissatisfaction, discouragement, hopelessness, and fear—sentiments that may have resonated with voters who sided with President Trump," argued Goldman.
In 2016, Trump exceeded the percentage of votes claimed by 2008 Republican presidential candidate John McCain in 83.8 percent of counties. The data revealed these same counties saw a 15 percent higher death rate in 2015 on average compared with counties where Democrats enjoyed greater success. Deaths of despair, by suicide, drugs and alcohol, spiked 2.5 times in counties where the GOP gained votes, compared with Democrats.
At the same time, improvements in life expectancy in Michigan, Pennsylvania, and Wisconsin appear to have pushed votes in those states towards Democratic candidate Secretary Hillary Clinton.
But as the researchers performed a cross-sectional analysis of existing data, they acknowledged their study can't definitely prove health issues helped to sway the results of the U.S. election.
"Regardless of your political persuasion, our paper suggests that if health disparities were important enough to influence presidential voting, they may have an even broader impact on our country's future than we had imagined," said Goldman. "It also highlights how much work remains to reduce health disparities."