Rising Dissatisfaction With Democracy in the U.S. 'Foreshadowed the Election of Donald Trump,' Study Finds
Global dissatisfaction in democratic politics is at an all-time high, affecting almost 6 in 10 people worldwide. This dissatisfaction, or malaise, "foreshadowed the election of Donald Trump," according to researchers at the University of Cambridge in the U.K.
These conclusions are from the "Global Satisfaction with Democracy 2020" report from the university's newly-established Centre for the Future of Democracy. The report is based on data from more than 4 million people and 25 international survey projects across 154 countries conducted between 1995 and 2020, with some surveys dating back to the 1970s.
The report found 2019 represented "the highest level of democratic discontent on record." Feelings of democratic fatigue appear to be particularly high in developed countries.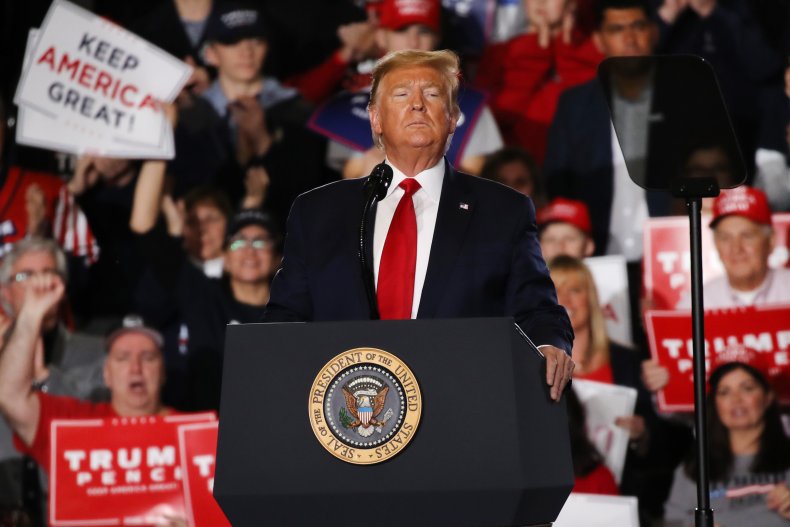 Globally, dissatisfaction in democracy has jumped 10 percent to 57.5 percent since the mid-1990s. In the U.S. the difference is even more stark, rising by more than a third within the space of a generation. The first "big knock" came in 2008, the researchers say, when the financial crisis began, and dissatisfaction has seen a steady year-on-year increase since.
"Rising dissatisfaction with democracy in the United States foreshadowed the election of Donald J. Trump," lead author Roberto Foa from Cambridge's Department of Politics and International Studies (POLIS) told Newsweek.
Prior to the 2008 crash, more than three-quarters of Americans were happy with the democratic system. By the 2016 election, roughly half of U.S. citizens were dissatisfied.
"During Trump's first year in office, dissatisfaction nudged higher once more, reaching a clear majority of Americans—and has remained at that level since," said Foa.
This trend is particularly unusual in the States, where it could mark a turning point away from the idea of U.S. exceptionalism, the researchers say.
Democratic malaise appears to be a response to "objective circumstances and events," like an economic shock or a political scandal. The 2008 crash and 2015 refugee crisis had global reverberations, producing an immediate and observable effect on dissatisfaction levels, the researchers say.
The subsequent rise in populism, however, is "less a cause" and "more a symptom" of dissatisfaction, said Foa.
"Without this weakening legitimacy, it would be unthinkable for a U.S. presidential candidate to denounce American democracy as rigged, or for the winning presidential candidate in Latin America's largest democracy to openly entertain nostalgia for military rule," Foa said in a statement.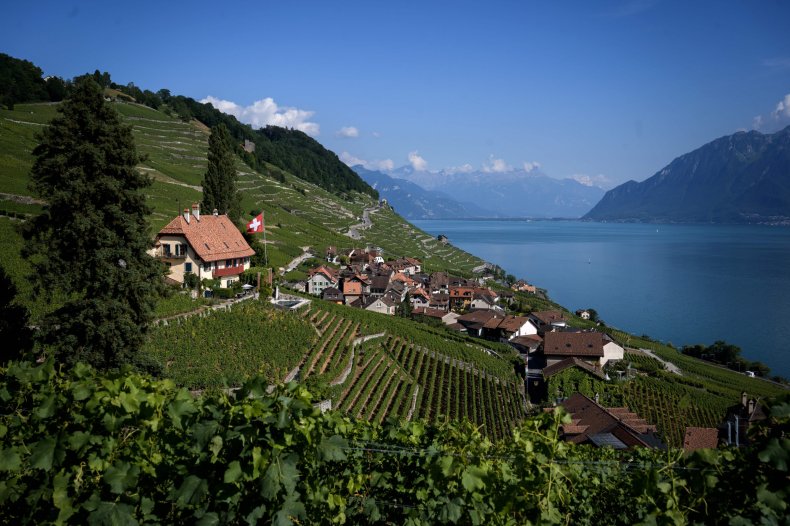 Bucking the trend are "bright spots" in southeast Asia, who have experienced economic growth and have a broader sense of optimism about the future, said Foa. An "island of contentment" in parts of western Europe, again, appears largely immune to worldwide democratic malaise.
"The island of contentment refers to a cluster of countries, mainly in Western Europe, that share a number of attributes," Foa told Newsweek. "They are, by and large, small, affluent, have proportional electoral systems with a tradition of coalition government, and in the case of Switzerland and Norway, have not joined the European Union."
A combination of proportional political representation, high levels of social solidarity and relatively successful global economic integration may help explain how they have managed to remain unaffected by worldwide trends, said Foa.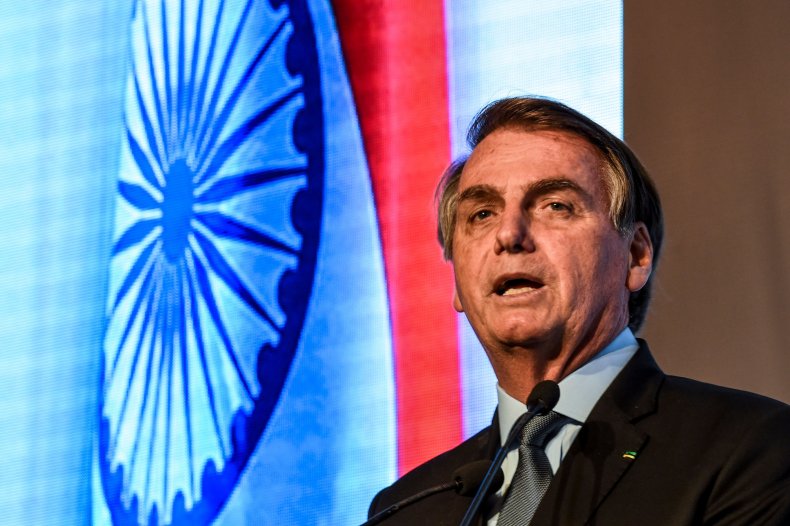 Is it possible to reverse this global trend of democratic malaise? "Of course," said Foa. "A reversal is always possible."
"I like to think I am an optimist: the worse things get the better they can become," he added. "And if we look at the data for western Europe, which goes back almost half a century now, we can see that in many countries there was a similar malaise in the 1970s and yet things turned around."
Just as democratic failings can spark a loss of faith, democratic successes can offer a boost in faith. The researchers point to the European Council's European Stability Mechanism, which helped stem the sovereign debt crisis and led to a 10-point increase in satisfaction with democracy across Western Europe.
The report is to be announced on January 29, 2020, to coincide with the launch of The Centre for the Future of Democracy, which aims to explore challenges and opportunities affecting democratic politics over the next century. The Centre is a project by the University of Cambridge's Bennett Institute for Public Policy.
This article has been updated with information about the launch of The Centre for the Future of Democracy.