The Risks and Rewards of Crisis Investing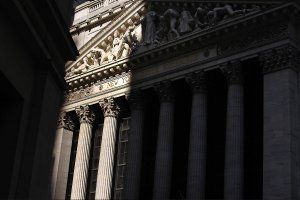 Investors hate risk. So when one country sinks another's ship, killing 46 sailors, and threatens "all-out war," it sounds like a good time to sell, right? Wrong. Political crises sometimes can be a great time to buy. When South Korea released a report on May 19 proving that the North was behind a torpedo attack two months earlier, tensions heightened and stock prices tumbled. But steely-nerved investors swooped in, and those who bought a broad index of South Korean stocks at the low made a 12 percent return in about a week—and it's still trading roughly 13 percent off this year's high, making for plenty of upside opportunity.
With bank bailouts, huge national debts, and a tumultuous geopolitical landscape, political risk has become financial risk. Politicians say and do the darnedest things, and those things move markets. The key is differentiating between a temporary hiccup and something that will actually have a lasting effect on a country's economy. Tensions between North and South Korea ebb and flow, and a few heated words (and even a torpedo) aren't likely to affect global sales of Southern export dynamos like Samsung and Daewoo. A temporary market dip, in that case, is a good buying opportunity. Not so for countries like Greece or Thailand, where the issues (debt in Athens, riots in Bangkok) are likely to curtail tourism and trade for months and even years to come. Not all crises are created equal. Knowing which is which can be the difference between a savvy payday and getting burned.