Rita Ora Says Her Birthday Party During London Lockdown Was 'Inexcusable'
Rita Ora has apologized for breaking England's rules to host her 30th birthday party at a London restaurant.
The "I Will Never Let You Down" singer has apologized for the "inexcusable error of judgment" after police were called to reports of a potential breach of COVID-19 regulations in West London restaurant Casa Cruz on Saturday.
The country is currently in a national lockdown with regulations stating that individuals can only meet one other person from another household outdoors in a public place. Pubs, bars, restaurants and non-essential retail across the country are closed except for take out.
The BBC reports that up to 30 people were at the party in Notting Hill which Ora has called a "small gathering." Other celebrities such as models Cara and Poppy Delevingne are said to have been in attendance.
"Hello all, I attended a small gathering with some friends to celebrate my 30th birthday. It was a spur of the moment decision made with the misguided view that we were coming out of lockdown and this would be OK," Ora posted to her Instagram stories on Monday.
"I'm deeply sorry for breaking the rules and in turn understand that this puts people at risk. This was a serious and inexcusable error of judgment. Given the restrictions, I realize how irresponsible these actions were and I take full responsibility."
She added: "I feel particularly embarrassed knowing first hand how hard people have worked to combat this terrible illness and being fully aware of the sacrifices that people and businesses have made to help keep us all safe. Even though this won't make it right, I want to sincerely apologize."
It is understood Ora has volunteered to pay a fine, which could be up to a sum of £10,000 ($13,300) for planning an illegal gathering.
The Metropolitan police said in a statement: "Police were called at 21:10 on Saturday, 28 November, to reports of a potential breach of COVID regulations at a commercial premises in Clarendon Road, W11. Officers attended and carried out enquiries at the scene but found no indication of any offence being committed at the time.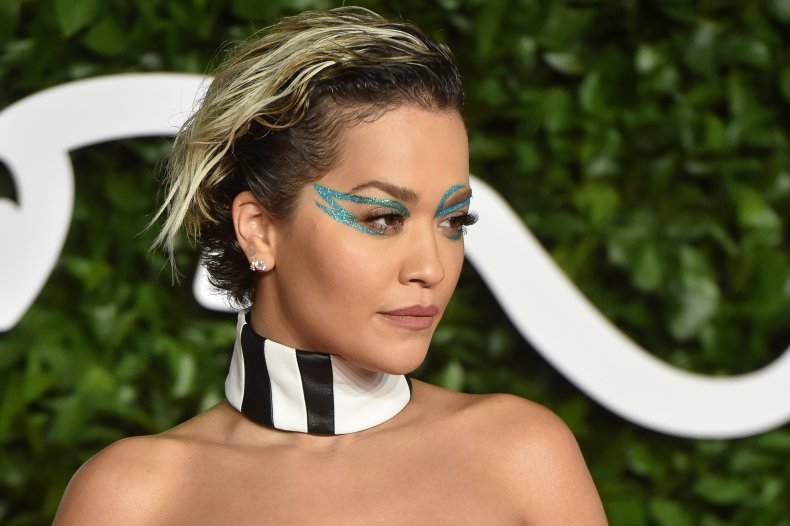 "Officers continue to assess the allegations and are liaising with the local authority regarding a potential breach of regulations at the premises. Enquiries continue."
British television presenter Piers Morgan criticized Ora on U.K. breakfast television saying: "It really annoys me when these celebrities do that because what message does it send to all their millions of fans? It says, 'I don't believe this matters, nobody cares, I'll do what I like.' I don't get it.... What's the restaurant doing allowing that number of people?"
Earlier this year, Ora paid tribute to her mother Vera who has been working as an NHS nurse throughout the pandemic.