Rita Ora and Taika Waititi: A Definitive Relationship Timeline
Singer Rita Ora and award-winning New Zealand director, actor, and screenwriter Taika Waititi made headlines in September when they went public with their relationship at The Suicide Squad premiere in August. Ever since, the pair have been going strong, appearing on red carpets together, attending the 2021 Met Gala arm in arm, and sharing loved-up snaps on social media. Newsweek has a definitive timeline of their relationship below.
Rita Ora and Taika Waititi: A Definitive Relationship Timeline
April 2021
As early as April 2021, Rita Ora and Taika Waititi were rumored to be dating after being spotted hanging out together in Sydney, Australia together.
A source told The Sun the A-list stars had started dating in March 2021 but were keeping things "low key."
On April 21, 2021, Ora posted a selection of photos and videos in a mega-Instagram swipe and one featured a man who looked suspiciously like Waititi, only fueling the rumors that they were exclusively dating.
Also in April, Ora was spotted hanging with Waititi in Sydney, alongside Chris Hemsworth, Matt Damon, and Russell Crowe who are all starring in Waititi's upcoming film, Thor: Love and Thunder.
At the moment, it is unknown if Ora will be making a cameo in the movie.
May 2021
In May 2021, Page Six posted on its Twitter page the first photos of Ora and Waititi strolling down a Sydney street.
In the images, Waititi had his arm around Ora.
Later that same month, images of Waititi, actress Tessa Thompson and Ora went viral after they were spotted laughing, hugging, kissing, and enjoying drinks together on a terrace, with many fans believing the trio were in a thruple.
Waititi later addressed the viral images in conversation with The Sydney Morning Herald.
He said: "I think in the world of the internet, everything goes away pretty quick.
"And also, Is it that big a deal? No, not really. I was doing nothing wrong. It's fine."
August 2021
On August 2, 2021, Ora and Waititi made things red carpet official at the premiere for The Suicide Squad at the Regency Village Theatre in Los Angeles.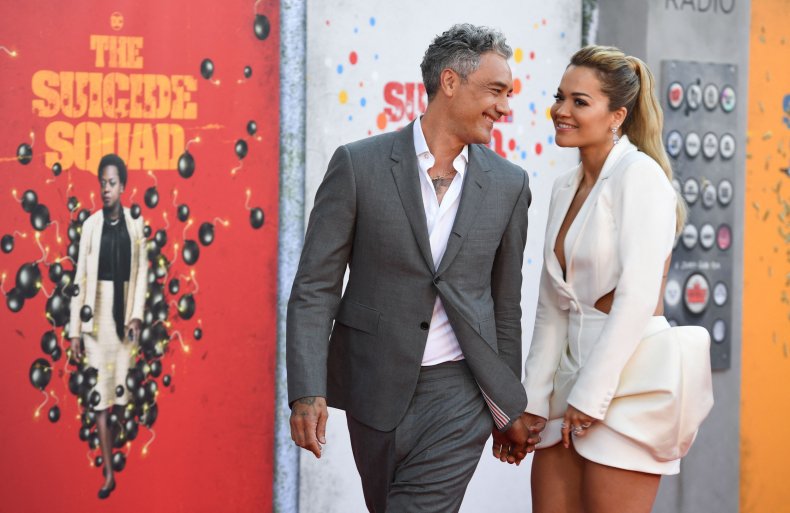 On August 18, Ora and Waititi made things Instagram official, when Ora posted several snaps on Instagram celebrating Waititi's birthday. She simply captioned the post with a red love heart emoji.
In the pictures, Ora and Waititi are smiling together, looking more loved up than ever, and hanging out with famous friends including Ashley Benson, Kristen Stewart, and Rami Malek.
September 2021
They attended the Met Gala 2021 together and posed for pictures on the iconic red carpet.
Ora wore a sparkly silver two-piece and her beau wore a black satin tux.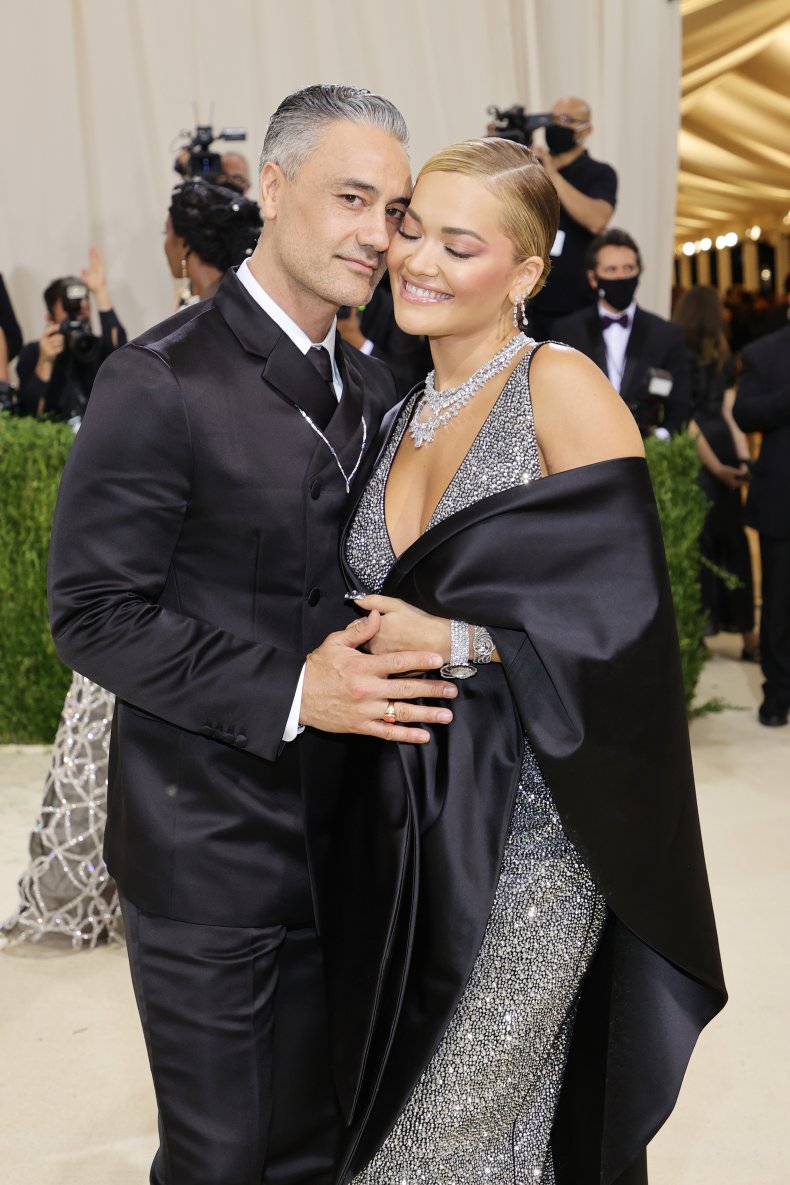 October 2021
On Monday, October 18, Ora and Waititi attended the Eternals premiere together, where they posed for pictures together.
Waititi posted an adorable picture of him and Ora together on the red carpet on his Instagram, where he joked he got "a lot of attention" thanks to Ora being on his arm.
He said: "I felt like I got a lot of attention at the #Eternals premiere last night. Maybe it was my date (it was definitely my date), or maybe it was this sick @thombrowne suit (it was my date)... I guess no one will ever know."