The National Rifle Association's (NRA) soon-to-be president Oliver North blamed attention deficit hyperactivity disorder (ADHD) medication for school shootings and gun violence—but do medical experts agree?
While speaking about the Santa Fe High School shooting on Fox News Sunday, the retired Lt. Col. said that many previous assailants were likely to have been "drugged" or "on Ritalin." North also linked "a culture where violence is commonplace," such as in TV and movies, to teenage gunman attacks.
"They've been drugged in many cases. Nearly all of these perpetrators are male, and they're young teenagers in most cases, and they've come through a culture where violence is commonplace," said North. "Many of these young boys have been on Ritalin since they were in kindergarten. Now, I am certainly not a doctor, I'm a Marine, but I can see those kinds of things happening."
North added: "The problem that we've got is, we're trying like the dickens to treat the symptom without treating the disease, and the disease in this case isn't the Second Amendment; the disease is youngsters who are steeped in a culture of violence."
Later, Andrew Arulanandam, an NRA spokesperson, said that North's comments were on behalf of the organization and confirmed that other people also "share this viewpoint."
On Friday, a teenager armed with a shotgun and .38 revolver opened fire at Santa Fe High School, killing 10 and injuring 13 others. The suspected shooter was identified as 17-year-old Dimitrios Pagourtzis and so far there have been no reports suggesting he used Ritalin or any other drugs.
Nicholas Poehl, Pagourtzis's lawyer said that he was surprised North would "make those kinds of generalizations with a case that's less than 48 hours old" and claimed he was not aware if his client was taking Ritalin or had been diagnosed with ADHD.
George DuPaul, a psychologist at Lehigh University College of Education in Bethlehem, Pennsylvania, said ADHD research does not support North's statement. "There's really no evidence whatsoever that links treatment for ADHD with Ritalin and drugs like that with violence, let alone gun violence," he told CBS. "Certainly, there is some concern in the scientific and clinical community about the potential overreliance on these drugs but it's a real stretch to go from that concern to connecting these kinds of drugs to these kinds of acts."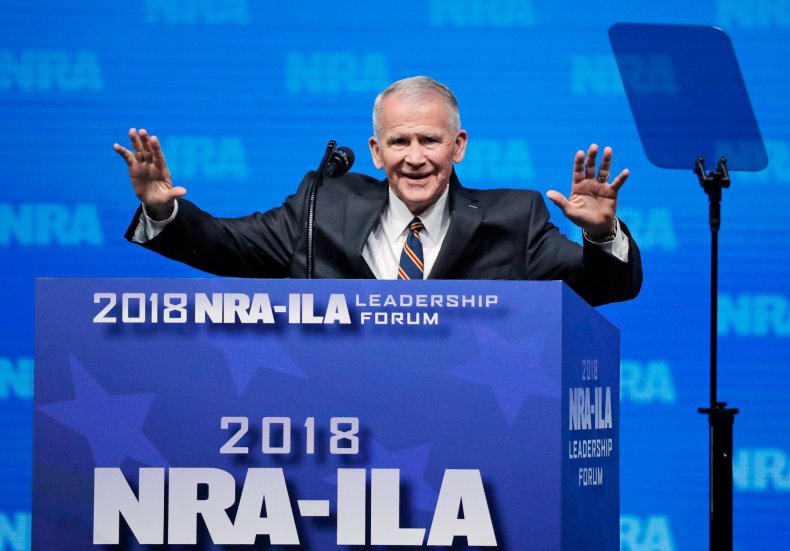 Following the shooting on Friday, American Psychological Association President, Jessica Henderson Daniel, issued a statement calling for "evidence-based solutions to stop the gun violence that has become a public health crisis."
"As our nation confronts yet another horrific school shooting, it is imperative that we not become inured to these tragedies. We must act as a society to make our schools safe and ensure that students and teachers do not live in fear that they could be next," Daniel said.
"The American Psychological Association calls for evidence-based solutions to stop the gun violence that has become a public health crisis and is tearing our country apart," she said. "These include restricting access to guns for people who are at risk for violence and working with psychologists and other experts to support best practices for keeping our children safe in school."