Rittenhouse Judge Says He Allowed Defendant to Pick Jurors to Protect 'Optics'
The judge presiding over the Kyle Rittenhouse murder trial explained his decision to allow the defendant to pick the jurors that would decide his fate, citing a lesson he learned surrounding "optics" in another case he tried.
"I [allow the defendant to pick the numbers] because of an incident that I had in a case I tried in Racine," Kenosha County Circuit Judge Bruce Schroeder told the courtroom on Wednesday.
Schroeder explained how the case from nearly 20 years ago involved a Black defendant and 13 jurors, one of whom was Black.
"When the clerk—the clerk, the government official drew the name out of the tumbler, it was a Black, the Black, the only Black [juror]," he said. "There was nothing wrong with it. It was all okay, but what do they talk about? Optics nowadays? Is that the word for things? That was a bad optic I think."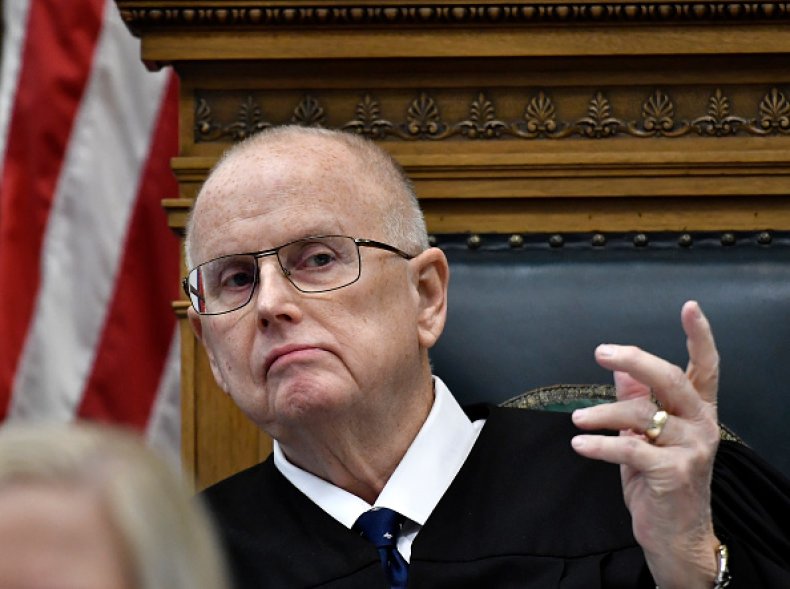 "I think people feel better when they have control, so ever since that case...I've had an almost universal policy of having the defendant do the pickings," he added. "It had nothing to do with anybody's race or anything like that."
Schroeder said hadn't considered that allowing Rittenhouse to pick the alternate jurors on Tuesday would be controversial or uncommon in other courts until he read media coverage on the trial.
"I am now reading about how bizarre and unusual it was to have the defendant pick the [juror] numbers out of the tumbler yesterday," Schroeder said. "I would admit that I don't know there's a large number of courts that do that. Maybe not any."
The jury in the Rittenhouse case requested to rewatch video from the trial, a normal and expected request,during their second day of deliberations on Wednesday.
Despite Schroeder's instructions to not allow outside influence to play a role within the courtroom, the judge told the court he had been reading the media coverage around the trial and addressed the criticisms he had received.
He defended his pre-trial ruling of prohibiting prosecutors and the defense team from referring to Joseph Rosenbaum, Anthony Huber and Gaige Grosskreutz—the three men shot by Rittenhouse—as victims.
"How would you like to be put on trial for a crime and the judge introduced the case to the jury by introducing you as the defendant and the person who's accusing you as the victim?" Schroeder asked. "Is it so difficult to use the term 'complaining witness' instead of prejudging what the jury is here to determine?"
"I'm going to think long and hard again about live television for a trial next time," the judge added. "What's being done is really quite frightening."