Rittenhouse Lawyer Highlights DA Binger 'Mistakes' as Prosecution Avoids Interviews
Mark Richards, one of Kyle Rittenhouse's defense attorneys, pointed out several of the prosecution's "mistakes" during the trial after Rittenhouse was acquitted by the jury on Friday.
"A prosecutor is supposed to seek the truth. It's not about winning. This case became about winning, which is probably why it got so personal," Richards said about lead prosecutor Thomas Binger.
Outside the courthouse, Richards blasted the state for the drone video that was the subject of one of the defense's motions for a mistrial and called parts of Binger's closing arguments "garbage."
Richards also called Kenosha County Judge Bruce Schroeder a fair judge, despite the controversial rulings Schroeder made in favor of the defense, including the dismissal of the gun possession charge Rittenhouse faced.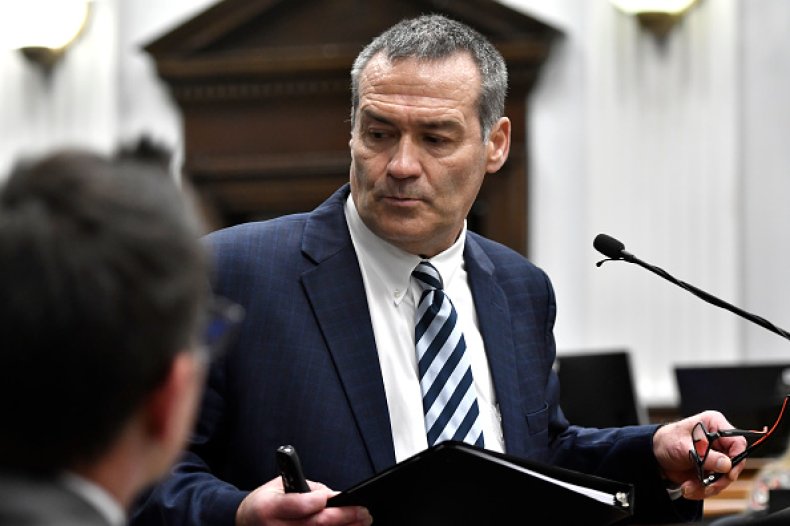 "We knew from the beginning if you read the statute correctly, he was legal in having that firearm," Richards said, adding that he represents clients, not causes.
"I personally don't like people carrying AR-15s around," he said. "A lot of people felt the need to arm themselves in Kenosha that night."
Binger's office announced on Thursday, while the jury was still deliberating, that he would not respond to any media requests after a verdict was reached, citing ethical rules.
"In considering your requests, I have reviewed Wisconsin Supreme Court rules 20:3.6 and 20:3.8, which set forth the ethical responsibilities of attorneys and, in particular, prosecutors with regard to trial publicity," Binger said in a statement. "In light of these ethical guidelines, I have concluded that it would not be appropriate for our office to comply with your requests."
Binger did release a written statement after the verdict was announced, calling on the Kenosha community not to resort to violence and respect the verdict of the jury.
"While we are disappointed with the verdict, it must be respected," the prosecutor wrote. "We are grateful to the members of the jury for their diligent and thoughtful deliberations."
"The Kenosha community has endured much over the past 15 months, and yet we remain resilient and strong. We ask that members of our community continue to express their opinions and feelings about this verdict in a civil and peaceful manner," Binger added.
Richards told reporters on Friday afternoon that Rittenhouse "wants to get on with his life" and has ambitions to become a nurse in the future.
"He has a huge sense of relief for what the jury did to him today. He wishes none of this would have ever happened," Richards said.
"As he said when he testified, he did not start this and we're thankful, in more ways than one, that the jury finally got to hear the true story," he added.