Rittenhouse's Attorney Suggests Officer Who Shot Jacob Blake Is Free as Client on Trial
In the defense's closing arguments, Kyle Rittenhouse's attorney juxtaposed his client to the police officer who shot Jacob Blake, pointing out the latter did not face time behind bars despite firing three more shots than Rittenhouse.
"Other people in this community have been shot seven times and it was found to be ok," defense attorney Mark Richards told the jury on Monday afternoon. "My client shot someone four times."
Richard's remarks seemed to reference Kenosha officer Rusten Sheskey, who shot Blake, a 29-year-old Black man, seven times on August 23, 2020, during a domestic disturbance. Blake was left paralyzed from the waist down following his encounter with Sheskey.
In the wake of the shooting, the city of Kenosha faced multiple nights of unrest and racial justice protests. On the second night, Rittenhouse fatally shot two men, Joseph Rosenbaum and Anthony Huber, and injured a third, Gaige Grosskreutz.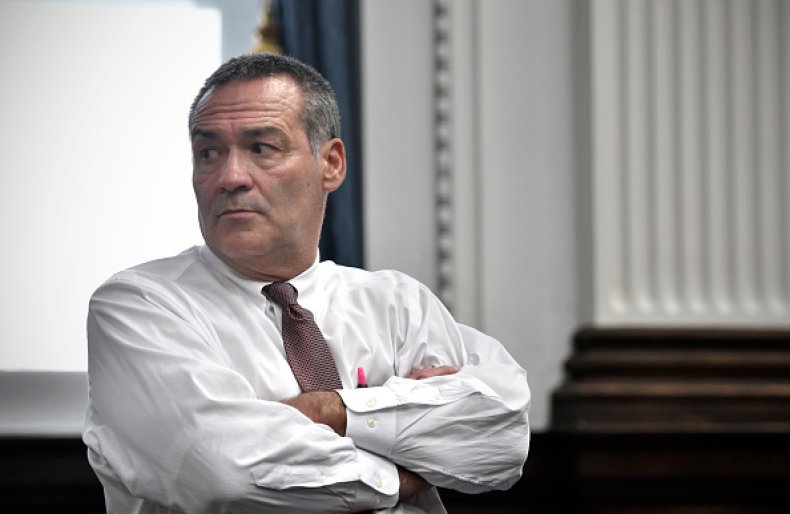 In the case of Rosenbaum, Rittenhouse fired four shots.
Rittenhouse is facing five felony charges in connection to the shootings, including reckless homicide, intentional homicide, attempted intentional homicide a misdemeanor charge of possession of a dangerous weapon by a person under 18. He has pleaded not guilty to all charges and contended he acted in self-defense during the Black Lives Matter protests in 2020.
Rittenhouse's own defense team has argued he acted only to protect himself in Kenosha and that he attended the protests with the intention of administering first-aid and protecting the community from rioters. Others regard the now-18-year-old as a vigilante who idolizes the police and was looking for trouble.
Federal prosecutors announced on October 8 that they would not file charges against Sheskey after video footage showed Blake, who had an active felony warrant, wielding a knife. The group, consisting of lawyers from the U.S. Department of Justice's Civil Rights Division and the U.S. attorney's office in Milwaukee, reviewed police reports, witness statements, dispatch logs and videos of the incident in the days after the shooting.
But they determined there wasn't enough evidence to prove Blake's rights were violated or that the white officer used excessive force.
"Accordingly, the review of this incident has been closed without a federal prosecution," the Justice Department said in a news release. Justin Blake, the 29-year-old's uncle, said the decision was "unconscionable."
The findings mirrored an earlier announcement from Kenosha County prosecutors in January that determined the officers involved in Blake's shooting, including Sheskey, would not be charged. At the time, District Attorney Michael Graveley said it would be difficult to overcome the argument that Sheskey acted in self-defense.
Sheskey returned to regular duty in April.