Rival Gun Rights Group Accuses NRA of Never Advocating for Second Amendment Amid Lawsuit
The National Association for Gun Rights (NAGR) argued that rival gun-rights group the National Rifle Association (NRA) does not advocate for the constitutional right to keep and bear arms in the U.S.
"The NRA is not the Second Amendment," NAGR President Dudley Brown told Newsweek. "In fact, they have been AWOL from the fight for decades."
Brown's comments come following New York Attorney General Letitia James' announcement that her office filed a lawsuit to dissolve the NRA, after a state investigation discovered that members of its senior leadership diverted millions of dollars from the organization's charitable mission into their own pockets.
While Brown thinks that the lawsuit is a "convenient" political persecution and said his organization doesn't take any delight in James' prosecution, the gun rights advocate said that exposing the corruption within the organization is important for its members.
"Even if a quarter of the claims of fraud and abuse are real, gun owners should be furious," he said.
James' lawsuit alleges that $64 million were taken from the organization in the span of three years.
Brown is not only outraged by the alleged fraud of the NRA, but he is also frustrated by what he believes to be the false public mission of the organization.
He argues that the NRA is "not doing the bold work against infringement on the Second Amendment that they'd love everyone to believe."
Rather, he thinks the NRA asks its members to trust that the organization will advocate for their rights as gun owners when what they're really doing is playing "inside baseball."
"Somehow the NRA thinks their strategy is that if it's going to happen either way, we might as well be the one to write the law. I don't want to be the one who writes the gun control law. I want to defeat it," Brown said.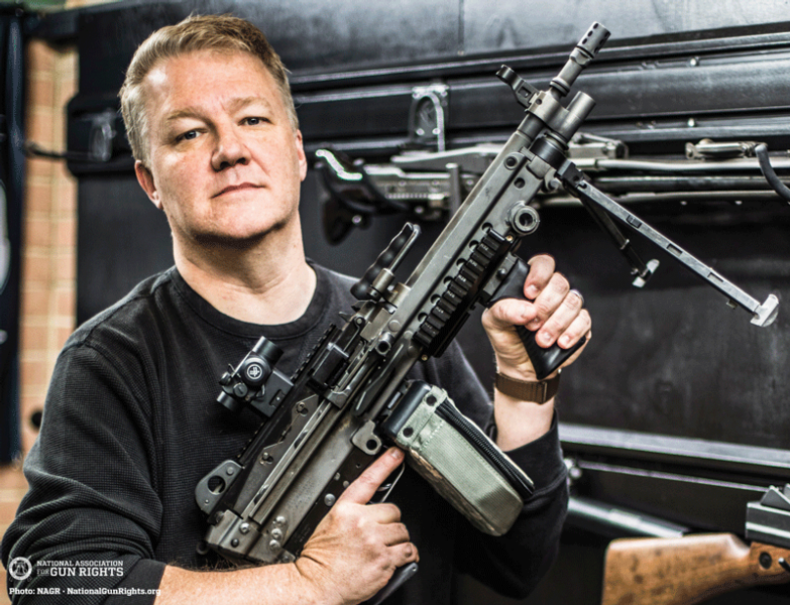 The NAGR, Brown's organization, has taken a more grassroots approach to advocating for gun rights. He said the group has made efforts that have not only oppose gun control, but also remove restrictions on Second Amendment rights.
Last year, the NAGR pushed for constitutional carry, the legal carrying of a handgun without a license, and successfully added South Dakota, Oklahoma and Kentucky to the list of 15 states that permit unrestricted carry.
He said that the NRA's strategy of going to Washington to talk to politicians about gun policy does nothing.
He suggests that lobbyists should be delivering Congress members hefty documents signed by individual Americans across the country to enact change—something he says the NAGR did last September against red flag laws, which allows for the temporary removal of firearms from a person who may present danger to themselves or others.
Brown noted that President Donald Trump has also supported gun control laws, including red flag laws.
"We don't care if he's a Republican president or not," Brown said. "We oppose it when a Republican president supports gun control, and Donald Trump supported a lot of gun control."
However, Brown isn't fazed by the pending lawsuit from James' office. He said that even if the NRA were to be dissolved as a result of the suit, he doesn't think his Second Amendment rights will be infringed upon. In fact, he thinks it might even help his cause.
"I'm not wishing the attorney general luck in dissolving the NRA, but I don't think it would make any difference in terms of the battle on state legislators," he said. "In some cases, it would stop gun control from passing."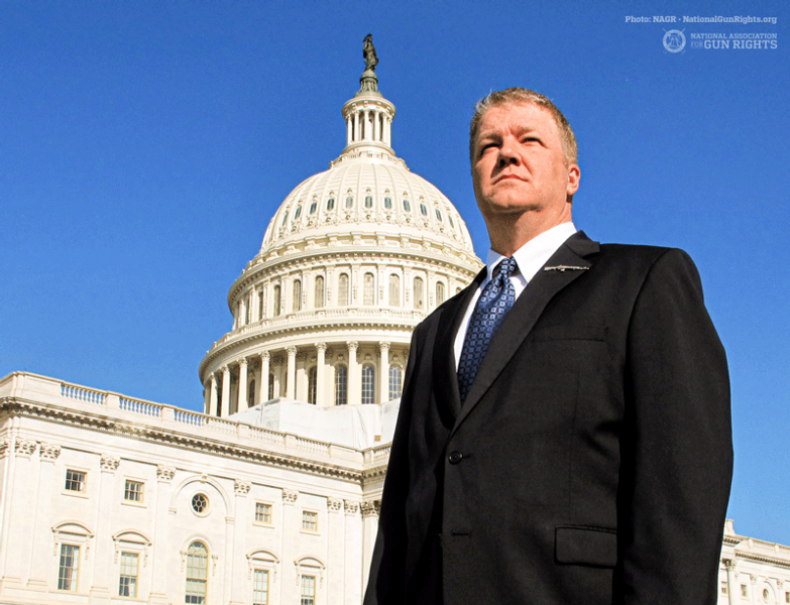 In the case that James' suit is successful in dissolving the NRA as an organization, an important question remains: Who will replace the nation's largest pro-gun organization?
"The Second Amendment debate is going to always be present in the United States, with or without the NRA. I think the question is, what fills this vacuum? Because I sense this has done irreparable harm," David Chipman told Newsweek.
Chipman is a former special agent with the Bureau of Alcohol, Tobacco, Firearms and Explosives who is now with Giffords, a gun violence prevention group that seeks to represent the views of moderate gun owners.
Brown said his organization has seen a "massive spike" in membership, which he said has been a direct result of the whistleblowing on the NRA's corrupt practices.
"You could almost time it by the NRA's publicly disclosed labels," he said.
Brown claimed that filing records show that his organization spent more money than the NRA and all other gun groups combined on defeating legislation. He argues that while the NRA is busy spending their membership dues lucratively, the NAGR has allocated every dollar to fighting gun control.
Chipman said regardless of who fills the void of the NRA, there's going to be a battle from both sides.
"What is going to be the next thing?" Chipman asked. "I hope it's a group that fights for our constitutional rights but at the same time, acknowledges that we have to do so in a way that keeps our country safe because no constitutional right is so great if it's making you unsafe by exercising it."
Correction (8/7/2020): The headline of this story has been adjusted to remove President Donald Trump. Though Brown criticized Trump's advocacy of the Second Amendment, Brown did not say Trump never advocated; rather, Brown says, "Trump started out strong in the first year, but quickly went against gun owners after the Las Vegas shooting."