Rival Libya Parliament Leaders Hold First Meeting in Malta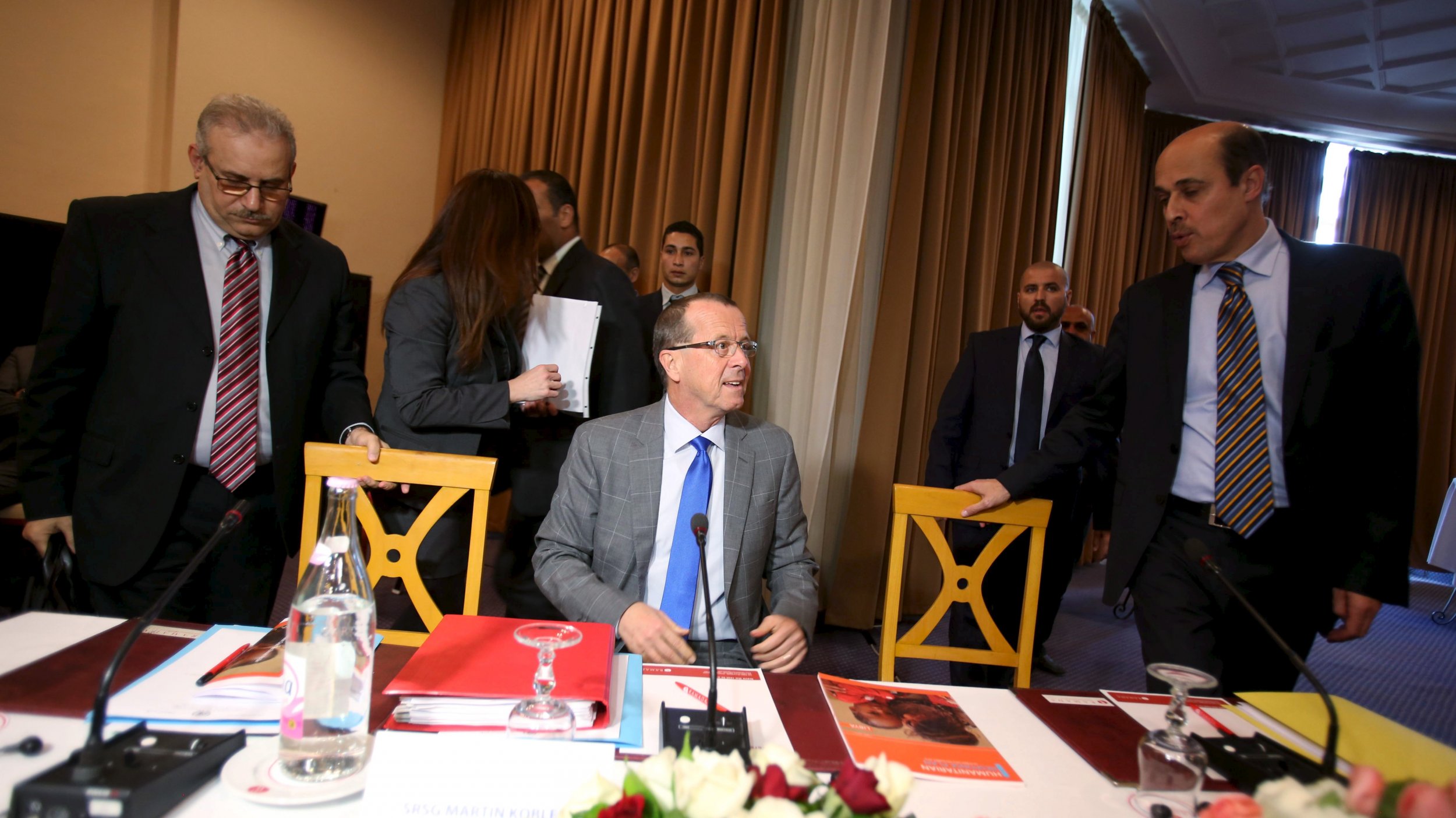 The leaders of Libya's two rival parliaments met on Tuesday for the first time since the crisis in the country deepened more than one year ago, but rejected a U.N. peace deal due to be signed on Wednesday.
Moderates from the internationally-recognized parliament, named the House of Representatives (HoR) and based in the eastern coastal city of Tobruk, and moderates from the rival parliament in Tripoli, named the General National Congress (GNC), called for more time to fine-tune the deal before signing it. The deal proposes a power-sharing agreement that will bring the two warring factions together in a unity government. World powers hope that such a deal would bring stability to a country on the brink of civil war.
Aguila Saleh Issa, from the Tobruk parliament, and Nuri Abusahmain, from the Tripoli parliament, held talks in Malta on Tuesday. Issa said that "acting hastily would lead to more problems in the future," The Times of Malta reported. Abusahmain appeared to criticize world powers for attempting to push the deal on the country's leaders, saying that "we will not accept foreign intervention against the will of the Libyan people."
Issa had earlier told the Associated Press: "We ask our people to be patient for the sake of Libya. All the people and the world wants stability in Libya. We tell them that this problem will be solved."
The talks in Malta came after a weekend of discussions in Rome between US and Italian-led world powers and regional representatives that concluded with them calling for both sides to support the unity government. The signing of the deal has been pushed back by a day and is set to take place in Morocco on Thursday morning local time.
The North African country has faced years of conflict following the overthrow of Muammar Gaddafi in 2011. Rival militias are battling for territory across the country, hoping to capitalize on the power vacuum, with the Islamic State militant group (ISIS) gaining a foothold in the coastal cities of Derna, in the country's east, and Sirte, in central Libya.