China, Taiwan Protest Japan's Renaming of Islands Area in East China Sea
The rival governments of China and Taiwan have both lashed out at Japan after it renamed an administrative area overseeing a disputed set of islands in the East China Sea.
Lawmakers in the southwestern Japanese city of Ishigaki voted Monday to change the name of the East China Sea administrative area of Tonoshiro to Tonoshiro Senkaku by October 1. The change was said to prevent confusion with the similarly named Tonoshiro district in downtown Ishigaki but adds a reference to the Japanese name for the contested isles, which are also claimed by China and Taiwan. Both nations expressed frustration with Japan's move.
Chinese Foreign Ministry spokesperson Zhao Lijian told a press briefing in Beijing that "Diaoyu Dao and its affiliated islands"—the Chinese name for the tiny, uninhabited land formations—"are China's inherent territory, and China is determined and resolved in safeguarding its territorial sovereignty."
He added, "Japan's adoption of the so-called name-changing bill is serious provocation against China's territorial sovereignty, which is illegal, null and void. It cannot change the fact whatsoever that Diaoyu Dao belongs to China. We firmly oppose this move taken by Japan."
In Taiwan, the islands are known as Diaoyutai, and the foreign ministry there called them "an inherent territory of our country" in a statement published Monday. "The fact that our country has sovereignty is indisputable. The one-sided claims and actions taken by any other parties cannot change this fact."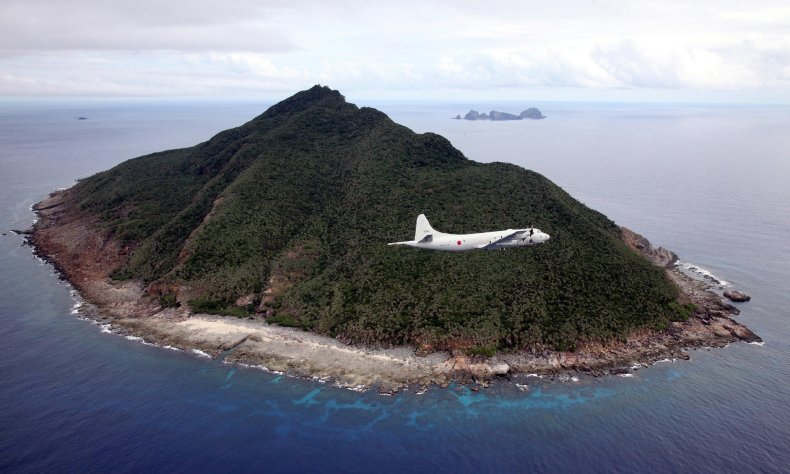 Both sides said they lodged protests with Tokyo via diplomatic channels. Reached for comment, the Japanese consulate in New York referred Newsweek to comments made earlier Monday by Chief Cabinet Secretary Suga Yoshihide at a daily press briefing.
"With regard to the change of the name of an area within a municipality, under the Local Autonomy Act, the head of the municipality concerned should do so with the vote of a relevant municipal assembly, and the government should not comment on it," Suga said.
He also noted that continued efforts to address the coronavirus pandemic required "a positive response from the Chinese side on pending issues, and from the Taiwanese side, respectively."
Beijing—officially the capital of the People's Republic of China—and Taipei—officially the capital of the Republic of China—consider themselves the rightful rulers of both the Japanese-controlled islands and China as a whole. The result has been a diplomatic dispute that the Communist-ruled mainland has steadily won since their civil war ended in 1949.
Japan severed official diplomatic ties with Taiwan and established relations with China in 1972. The United Nations also shifted its recognition, and Western countries switched their position as well. However, Japan continues to maintain unofficial and private sector ties with Taiwan, its fellow U.S. partner, and its relationship with China has been often fraught with tension.
While the two nations maintain close economic ties, Japan's hosting of tens of thousands of U.S. troops and major Pentagon command hubs has proved to be a challenge to China's expanding military presence throughout the Asia-Pacific region. Chinese President Xi Jinping was set to travel to Japan on a state visit in April, but the trip was postponed because of COVID-19 concerns. Even as the region begins to recover from the disease, unrest has raised new questions about the countries' relations.
China has boosted its security influence over semi-autonomous Hong Kong, flaunted military assets near Taiwan and stepped up sailing operations near the Senkaku, or Diaoyu, islands, sending vessels by the disputed area a record 69 days in a row since April 14. China is also embroiled in a bloody border dispute with neighboring India, another country endorsing the U.S. and Japan's shared "Free and Open Indo-Pacific" outlook.