Fox News' Geraldo Rivera Suggests Naming COVID Vaccine After Trump: 'Would Be a Nice Gesture'
Fox News contributor Geraldo Rivera has praised the role that President Donald Trump has played in facilitating the creation of a vaccine for the coronavirus and has jokingly suggested that the medication should be named after him.
In a segment on Fox and Friends on Friday morning, Rivera described Trump as the "prime architect" of Operation Warp Speed, the U.S. government program which funded the vaccine development.
"But for him we would still be waiting into the grim winter for these amazing miraculous medical breakthroughs," he said.
Pfizer has said it was only involved in Operation Warp Speed as a supplier and received no government funding to develop the drug. However the U.S. government has pledged $2bn in orders for 100 million doses which would cover the company's spend on its development.
Early results from Pfizer's Phase 3 clinical trials appear to have shown its vaccine, which uses innovative mRNA technology, was 95 percent effective in preventing symptomatic Covid-19.
Rivera said: "I had an idea. With the world so divided and everybody telling him (Trump) he's got to give up and (it's) time to leave and (it's) time to transition and all the rest of it, why not name the vaccine, the Trump?"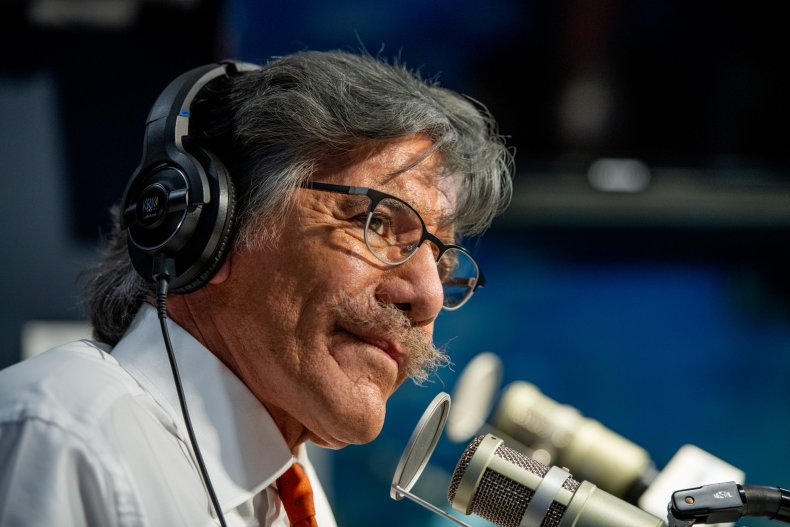 He then speculated about scenarios in which people could start asking "you know have you got your Trump yet? It would be a nice gesture to him and years from now it would become kind of a generic name."
"Have you got your Trump yet? I got my Trump, I'm fine. You know, I wish we could honor him in that way," Rivera added, to chuckles from the Fox anchors.
However there is concern that officials from Trump's vaccine distribution effort have not briefed the transition team of President-elect Joe Biden. Senator Chris Murphy tweeted: "They confirmed that they have not briefed anyone on President-elect Biden's team and have no plans to do so. This is potentially catastrophic."
Meanwhile on Friday, Pfizer and BioNTech will apply to the U.S. Food and Drug Administration (FDA) for approval for its vaccine which it aims to roll out to Americans who need it most by next month.
It comes amid a sweep of positive news for a vaccine against the disease that has claimed more than 1.3 million lives globally and over a quarter of a million Americans.
Pfizer upgraded its assessment of the vaccine's efficacy from 90 percent to 95 percent, while on Monday, biotechnology firm Moderna said phase 3 trials suggested its vaccine was 94.5 percent effective.
On Thursday, an Oxford University study reported how its COVID vaccine was safe and triggered an immune response in older people who are more susceptible to the disease.
The graphic below from Statista shows how the coronavirus cases has spread across the U.S.