Who Is Black Hood? 'Riverdale' Brings Character Back From The Dead
CW drama Riverdale managed to surprise fans by bringing the Black Hood back from the dead Wednesday. Spoilers ahead, the town's notorious serial killer has returned with a vengeance, looking to claim the lives of more locals.
In an offering appropriately titled "A Night to Remember," Archie (K.J. Apa) and the gang gear up to partake in a full-fledged musical episode. As students from Riverdale High place their focus on the opening night of "Carrie: The Musical" (based on the acclaimed novel by author Stephen King), things get dark—fast.
"The first 9 episodes were very Black Hood heavy and, in the second half of the season, there have been other stories that have been at the forefront," showrunner Roberto Aguirre-Sacasa exclusively told Entertainment Weekly. "The Black Hood has sort of been bubbling underneath. The Black Hood coming back pushes us into the last four episodes, where the threat is immediate."
Aguirre-Sacasa suggested that the Black Hood's return brings everything "full circle," not just with Season 2's first half but also back to Season 1. "The musical is pretty high stakes but for the four episodes after it, it's kind of like your foot is on the accelerator and things are happening so fast," he told EW. "The Black Hood is back and angry."
The Black Hood was presumed dead after Sheriff Tom Keller (Martin Cummins) shot him in the ninth episode of the season, titled "Silent Night, Deadly Night." However, on Wednesday's musical episode, the sheriff's son—Kevin (Casey Cott)—received a note in his locker from someone who claimed to be the Black Hood. Kevin questioned his finding, telling Jughead (Cole Sprouse): "Why would the Black Hood, who was shot dead by my dad, be demanding that the role of Carrie be recast?"
The pair concluded that the note was a prank, but the apparent Black Hood issued a second missive. "This is your last warning to replace Cheryl," the note read. "Next time the sandbag won't miss!" Kevin subsequently recast Cheryl (Madelaine Petsch) with Midge (Emilija Baranac)—and it wound up costing Midge her life.
The Black Hood was initially revealed to be high school janitor Mr. Svenson, and fans weren't 100 percent sold on this conclusion (mostly because it didn't add up). If this supposed new killer is, in fact, the actual Black Hood, then fans' theories about Mr. Svenson not being the suspected murderer were spot on.
In an interview with MTV News, Aguirre-Sacasa addressed the masked serial killer's persona. "In the Archie comics, the Black Hood is much more an urban vigilante," he said in October 2017. "He's a little bit like The Punisher. Our Black Hood is much more like the Zodiac Killer."
The CW did not return Newsweek's request for comment.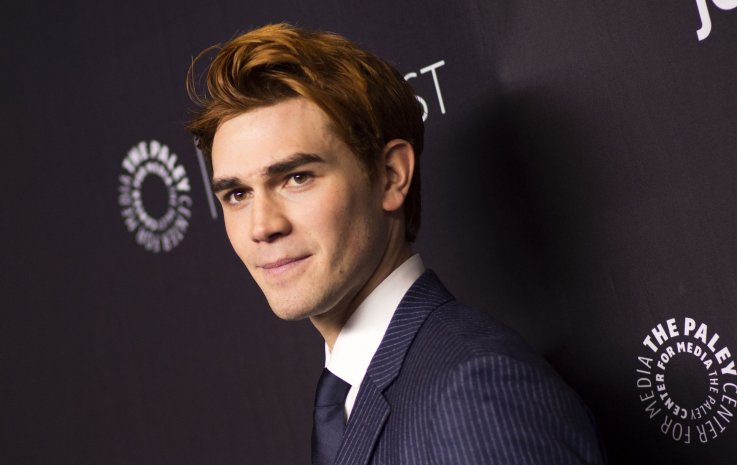 Who Is Black Hood? 'Riverdale' Brings Character Back From The Dead | Culture