'Riverdale' Season 3 Flashback Episode: Everything We Know
Riverdale meets The Breakfast Club in the fourth episode of Season 3—and the role of Hiram Lodge is staying in the family in the flashbacks, TV Insider reported Friday. Michael Consuelos, son of Mark Consuelos, will be playing the younger version of his father's character.
"Bucket list moment for Mom and Dad," Mark Consuelos wrote on Instagram Saturday. "Congrats to my son Michael on being cast as the younger (and much better and handsomer) Hiram." Michael's mother, Kelly Ripa, added she and his father "would like to take this opportunity to remind you and your siblings that as your fiduciaries we are hereby entitled to 10% of all future earnings hereto wit, or something like that," in her Instagram post to him that day.
The episode, titled "The Midnight Club," will see the actors who play the kids in the present day take on the roles of their parents in flashbacks. For example, K.J. Apa (Archie) will play the young Fred, Lili Reinhart (Betty) will play the young Alice, Camila Mendes (Veronica) is playing the young Hermione and Cole Sprouse (Jughead) is playing the young F.P. With young Hiram's casting, the only question mark remaining is who will be stepping into Lochlyn Munro's shoes to play the young Hal Cooper since he doesn't have a son.
It's a "much-darker" version of The Breakfast Club, showrunner Roberto Aguirre-Sacasa said of the episode, titled "The Midnight Club," at the Television Critics Association summer press tour. "Throughout the years, we've talked a little bit about backstory and we've been revealing backstory slowly. … We're going to learn about a really, really dark secret in Riverdale that the parents have been keeping since they were in high school."
"There is something in the past for Fred and for a few of our parental characters we're going to get to, and I don't necessarily want anybody to know about it," Luke Perry (Fred) said to Entertainment Weekly on Wednesday.
"We get to see what you were like then and it shapes who you are now," Marisol Nichols (Hermione) said to Mark Consuelos during that interview, adding that was true for all the characters in the flashback episode.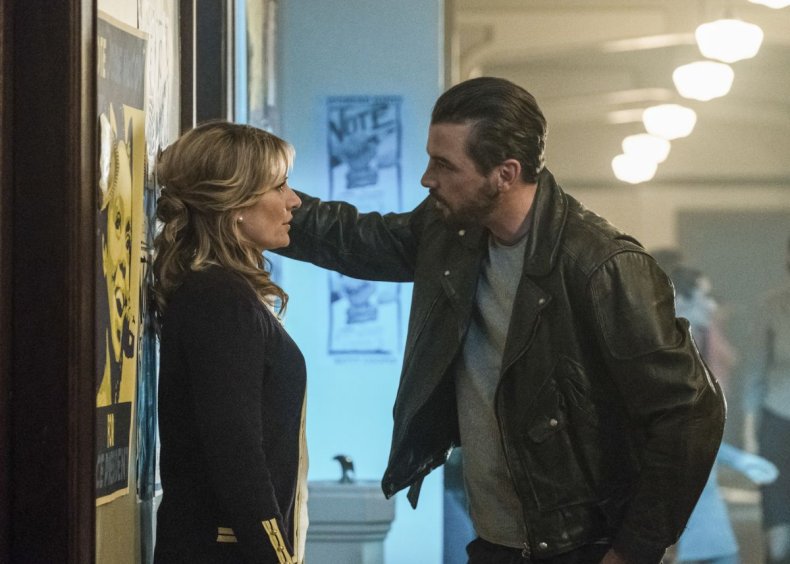 Madchen Amick (Alice) wants to know what went into her character's decision to leave F.P. (Skeet Ulrich) and the Southside Serpents gang, she told EW. "What was she running away from? And why did she choose Hal and this other life and completely turn her back?"
Riverdale Season 3 premieres Wednesday, October 10, at 8 p.m. ET on The CW.