'Riverdale' Season 4, Episode 2 Recap: Jughead Leaves Riverdale High and the Farm Returns
Following last week's Luke Perry tribute, Riverdale was back to business as usual for Season 4, Episode 2, "Fast Times at Riverdale High," with Archie Andrews (played by KJ Apa) deciding to return to high school just in time for Jughead Jones (Cole Sprouse) to leave it. After last season's bears, organ farming and Griffins & Gargoyles, Season 4, Episode 2 was a nice change of pace and a return to a more grounded style of storytelling.
Well, grounded for Riverdale, as the episode did hint at that cult returning, revealed that Cheryl is hiding what looks like a body in her house and maintained the high levels of gratuitous male toplessness that fans have come to know and love.
As ever, most of that toplessness was courtesy of Archie, who wants to honor his father's wishes for him and so return to school to get his high school diploma. Arriving late with Jughead, Betty (Lili Reinhart) and Veronica (Camila Mendes) on the first day of term, they are met by new principal Mr. Honey (Kerr Smith).
After berating the group and letting them know they will not get away with the same things they did under Principal Weatherbee (Peter James Bryant), he makes enemies of Cheryl (Madeleine Petsch) and Toni (Vanessa Morgan) by banning the back to school dance as, as he points out, a number of students were murdered there last year.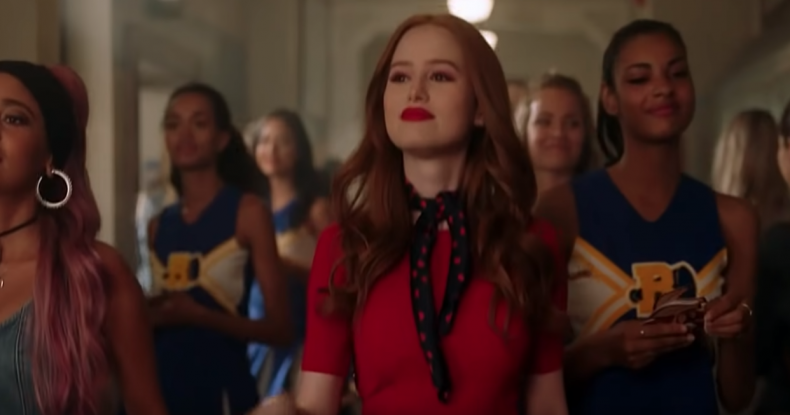 He has a point, but someone else being right has never stopped Cheryl, so she circumvents him by throwing the dance in her mansion. This only enrages Mr. Honey, who calls the cops to shut down her party⁠—a move she counters by filling his office full of honeycombs, complete with live bees. They end "Fast Times at Riverdale High" on a draw, but this war is sure to rage on.
Before Cheryl's party gets shut down in The CW show, however, Reggie (Charles Melton) goes wandering around her house looking for a bathroom, where we see what seems to be a body covered by a sheet. After we saw Cheryl talking to her dead brother Jason (Trevor Stines) in the first episode, something might be very wrong at the Blossom house.
While Mr. Honey makes an enemy of Cheryl, he offers Jughead a lifeline out of Riverdale High. He introduces him to Mr. Chipping (Sam Witwer), the creative writing teacher at an elite prep school who wants Jughead to join his class.
Initially put off by the pretentiousness of the place and his guide to it, the punningly named Brett Western-Wallace, Betty convinces him to study there in order to achieve his full potential as a writer. Things are good there for now, but this being Riverdale there is sure to be a dark secret behind the wood-paneled walls of the new school.
This was hinted at with the final scene of the episode, which saw the people of Riverdale searching for a missing Jughead.
Also in Riverdale Season 4, Episode 2, Kevin (Casey Cott) seems ready to recover from the brainwashing he got at the hands of The Farm last year and wants to become friends again with former bestie Betty. However. Kevin's notoriously terrible taste in men may get him in trouble again, as his current boyfriend Fangs Fogarty (Drew Ray Tanner) is still affiliated with The Farm and wants him to find out from Betty who the mole is in the cult.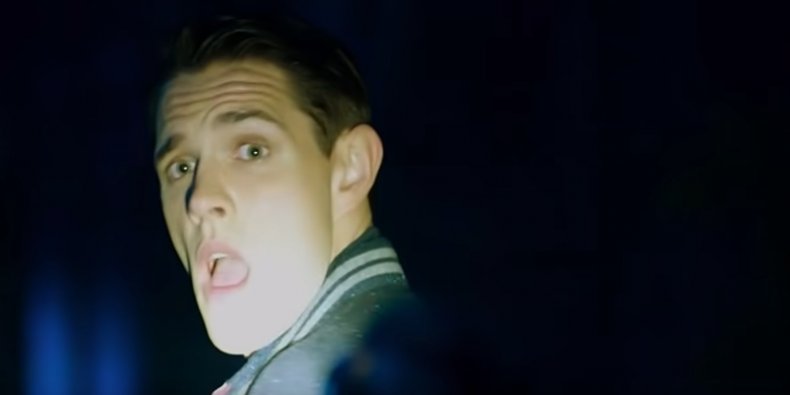 Betty tells him that it is her mother Alice (Madchen Amick) as a sign of trust that he will not tell Fangs, which seems like a terrible idea until he in return finds out from him that the remaining members of The Farm are staying in a nearby abandoned motel, where their leader Edgar Evernever (Chad Michael Murray) is stockpiling weapons.
In the Veronica plot, meanwhile, she tells Archie that she plans to go to college at the end of the year and considers herself a shoo-in for Harvard (!) However, her plans might have hit a snag due to her continued notoriety in Riverdale, with a local news website claiming (partially correctly) that the crimes her mother and father are in prison for were committed by her. The website, Riverdale.com, is even paying photographers $500 (!!) per photo of her in school. To stop all this speculation, Veronica holds a press conference which begins with a rendition of "All That Jazz" from Chicago (!!!) where she tells the waiting journalists that she is distancing herself from her parents, and that she will now go by the name of Veronica Gomez, her mother's maiden name.
Riverdale Season 4 airs Wednesdays at 8 p.m. ET / 7 p.m. CT on The CW.
'Riverdale' Season 4, Episode 2 Recap: Jughead Leaves Riverdale High and the Farm Returns | Culture