'Riverdale' Season 4 Spoilers: Is Jughead Jones Really Dead?
The CW has now aired Riverdale Season 3, Episode 4, the show's first Halloween episode, which ended in a shocking flash-forward that appeared to show Jughead Jones (played by Cole Sprouse) dead.
Of course, Riverdale has cried wolf about many of its characters (including Jughead) being dead before, but this seemed like the real thing, as Betty (Lili Reinhart) and Jughead's dad FP (Skeet Ulrich) visit the morgue and see Jughead's pale and lifeless body on a slab.
This comes after multiple flash-forwards that hinted that something very wrong has happened to Jughead. The end of Season 3 of The CW show, for example, showed Archie (KJ Apa), Betty and Veronica (Camila Mendes) covered in blood burning Jughead's signature beanie. Then, in Episode 2 of Season 4, we saw the people of Riverdale searching for the missing Jug.
In any other show, seeing a character seemingly dead on a morgue slab would be enough for fans to accept they had died, but this being Riverdale, fans think this is the latest wild plot swing from a show that, let's not forget, currently has a major subplot about a character and their relationship with their dead brother's corpse that she refuses to bury.
For example, one fan wrote on Reddit that they think another moment of Riverdale Season 4, Episode 4, where Jughead was spiked by his schoolmates, holds the key to the mystery. They wrote: "My theory: Juggie isn't really dead. He got drugged again, which imitates a dead body but he's just unconscious. I think Charles is behind this."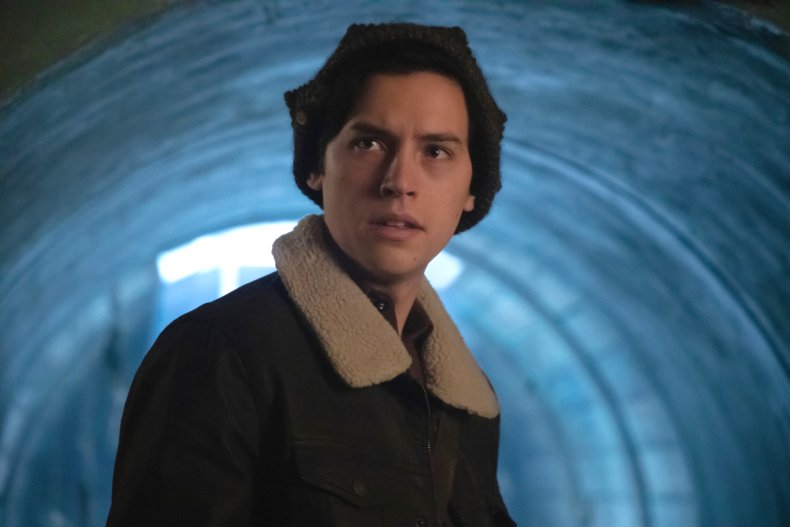 Another wrote: "No way is Jug dead, fans would boycott. Maybe he has a twin, or it's a dream sequence, none of them looked sad around that fire."
However, the scene where the gang burn Jug's hat may be another in a series of red herrings, as the cast recently revealed exactly why Sprouse did not appear in the scene. In an interview with TVLine, Apa said: "The only reason why that [scene] happened is 'cause Cole was cold that night. [In the script,] it was just all of us standing around a fire. We threw our clothes in," to which Mendes added, "It was scripted all four of us and he was like, 'I don't wanna do it,' so he didn't."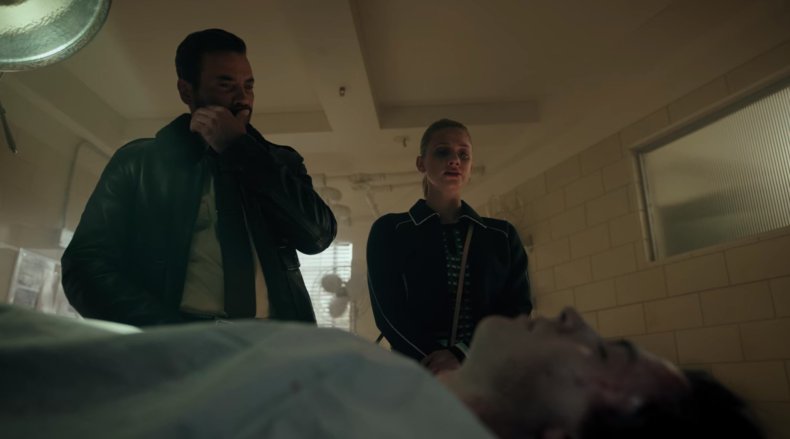 Fans may have a while to wait before they find out Jughead's true fate. As reported by Rotten Tomatoes, Riverdale showrunner Roberto Aguirre-Sacasa said during a Comic-Con panel: "What happened to Jughead and the kids that night...we are building up [to] it. Our midseason finale is going to be that night depicted in the flash-forward, and in episodes leading up to it we're going to flash forward to other events from that night and immediately after that night, so you'll start to piece it together, I think."
Riverdale Season 4 continues Wednesdays at 8 p.m. ET / 7 p.m. CT on The CW