'Riverdale' Season 4, Episode 9: Who plays Frank Andrews and Why Has the Character Shown Up?
The midseason finale of Riverdale (Season 4, Episode 9) introduced a new character in the form of Frank Andrews (played by Ryan Robbins), the brother of the late Fred Andrews (Luke Perry). The character is sure to provide plenty of drama on The CW show, especially as Archie Andrews (KJ Apa) continues to grapple with the death of his father.
Fans may recognize Robbins from another CW show, Arrow. In 2016, he played Conklin, one of the mercenaries working for Season 4 big bad Baron Reiter (Jimmy Akingbola). He also played the role of Charlie Connor, a resistance fighter in the 2004 remake of Battlestar Galactica. Other roles include recurring roles in series like Stargate: Atlantis, Sacred Lies, and Van Helsing.
After it was announced that Robbins was playing Frank on Riverdale, he tweeted: "Well... secret's out now. Bittersweet role for me, but I promise I'll give it my very best. I'm excited to join this amazing family..."
Robbins had previously worked with his Riverdale brother Luke Perry, who died of a stroke earlier this year, in two projects. In 2013, they starred together in Hallmark movie Goodnight for Justice: Queen of Hearts, as well as an episode of Showtime series Jeremiah.
Deadline provides the following description for Ryan Robbins' Riverdale character: "Robbins' Frank Andrews is a blue collar, former high school football star–tough, brash, and charming.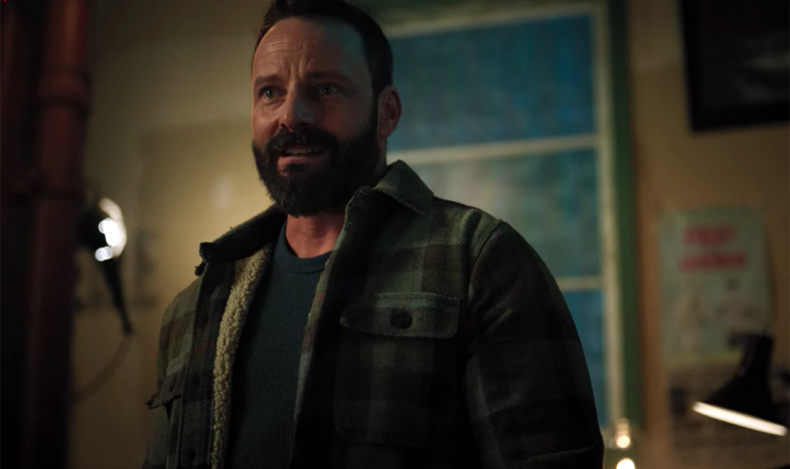 "His temper and vices constantly get him into trouble. He's lived in the shadow of Fred (the late Luke Perry), his beloved older brother, since he was born. As a result, Frank joined the Army in search of his own identity. After three tours of duty, Frank Andrews is haunted and in need of a home."
This seems to suggest that Frank is in Riverdale to stay, with some fans speculating the character will become Archie's guardian. Currently, Archie's mother Mary (Molly Ringwald) is looking after Archie, but eventually the character is expected to go back to her life in Chicago.
However, the haunted Frank who gets into trouble because of his temper seems like the perfect match for Archie, who has been on a vigilante mission as he tries to find meaning in his life following the senseless death of his father.
Riverdale Season 4 returns in January 2020 on The CW.
'Riverdale' Season 4, Episode 9: Who plays Frank Andrews and Why Has the Character Shown Up? | Culture