'Riverdale': Time Jump Confirmed as Season 4 Arrives on Netflix
The CW shows come to Netflix eight days after the season finales air, which means that Riverdale Season 4 is streaming on the service now. Riverdale Season 4 arrived on Netflix overnight, meaning that the streaming service now has every episode of the show. While some fans were starting to binge Season 4, however, the makers of the show were starting to reveal details of Season 5, which is coming in late 2020 or early 2021.
On May 13, Riverdale showrunner Roberto Aguirre-Sacasa confirmed a long-standing fan theory that the show will take a time jump of a number of years in Season 5 to skip the main cast's college years.
Originally, this time jump was meant to be teased at the end of Season 4 and play out from the start of Season 5. However, after production got cut short and the current season ended three episodes early, this plan had to change.
Aguirre-Sacasa told TVLine: "We've been talking and planning on doing a time jump, and of course, usually time jumps happen in between seasons, because there's a tease at the very end. [But] what we're doing is picking up right where we left off for the first three episodes, and then doing a time jump."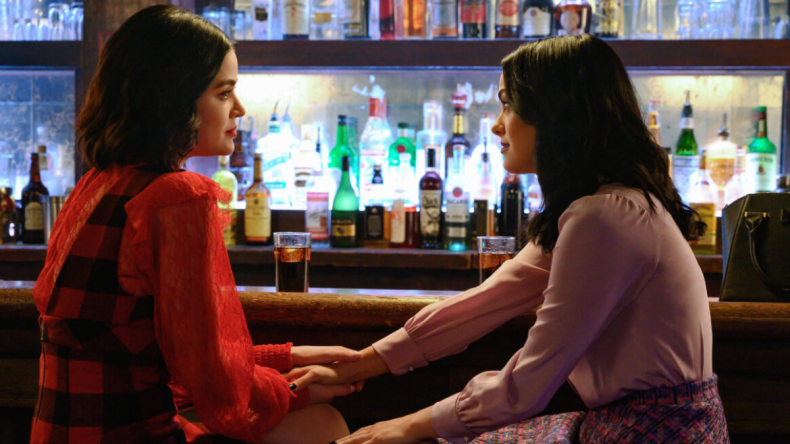 This means that fans will get to see Archie Andrews (played by KJ Apa), Veronica Lodge (Camila Mendes), Betty Cooper (Lili Reinhart), Jughead Jones (Cole Sprouse) and the rest of the young Riverdale cast go to prom and graduate before the time jump.
In a recent episode of spin-off Katy Keene, we got a glimpse of the future of one of the Riverdale cast. In the show, set five years after the current Riverdale timeline, Kevin Keller (Casey Cott) was revealed to be working as the drama teacher at Riverdale High. He is also an aspiring playwright who is trying to get a play based on Riverdale's Season 2 Black Hood mystery off the ground.
Though it has not yet been revealed how long the Riverdale time jump will be, a five-year time jump may be likely as this would line up the Riverdale and Katy Keene timelines and allow for more crossovers between the two CW shows. This was something hinted at in a TVLine blind item, now confirmed to be about Riverdale, that said, "the length of the time jump being considered is in the neighborhood of five years."
When the show does jump forward in time, a number of cast members will not be moving forward with the show. Earlier this year, the show announced that two of its parents would be leaving as Hermione Lodge (Marisol Nichols) and FP Jones (Skeet Ulrich) are due to exit the series.
Riverdale Season 4 is streaming now on Netflix.