'Riverdale' Season 4 Netflix Release Date: When is the New Season on Netflix?
Riverdale may be a CW show, but for many fans Netflix is the place they watch the series. Netflix will air Riverdale Season 4 in selected countries outside of the U.S., and the whole season will drop on the American version of the streaming service following its CW release date.
When is Riverdale Season 4 on Netflix?
Previously, The CW had a deal with U.S. Netflix whereby its series ended up on the streaming service eight days after they have finished airing. However, this deal lapsed in spring 2019, leaving Riverdale fans worried that Season 4 would not end up on Netflix.
However, according to The Verge, the deal lapsing only affects new series that started airing on The CW in the 2019 TV season, meaning that shows like Riverdale spin-off Katy Keene, as well as Nancy Drew and Batwoman, may not appear on Netflix.
Upcoming seasons of Riverdale, meanwhile, will still end up on Netflix, as will new installments of other popular CW shows like Dynasty, The Arrow and The Flash. This means not only that Riverdale Season 4 will air on Netflix eight days after the season finale, but also that the previous three seasons will stay on the streaming giant for now.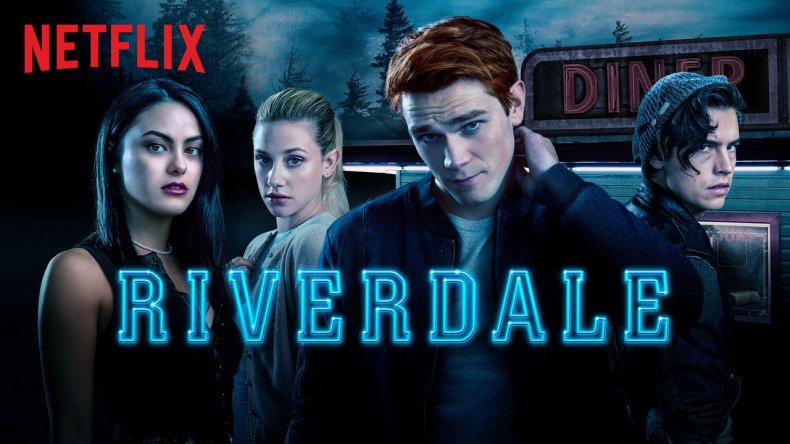 Riverdale fans, however, have a long wait until that time. All three previous seasons of the show have ended in mid-May, meaning that Netflix won't get the season until spring 2020. Based on the previous Netflix release dates, Season 4 seems likely to drop on the service on Thursday, May 21, 2020.
In other countries, meanwhile, Netflix has first-run rights for Riverdale, meaning that each episode of Season 4 will drop the day after it airs on The CW. As of Season 3, these countries were Canada, Australia, New Zealand, Belgium, The Netherlands, Luxembourg, Portugal, Denmark, Sweden, Norway, Iceland, Finland, Portugal, The U.K., Ireland, Denmark, Austria, Switzerland, Czech Republic, France, Poland, China, Japan, South Korean, India, Indonesia and the rest of the Asia-Pacific (APAC) countries.
In each of these countries, episodes of Riverdale Season 4 will be released at one minute past midnight California time on the Thursday after an episode has aired. When it airs in your country will depend on your time zone and time difference from the West coast of the U.S.A.
This means that Season 4 will premiere in the Netflix first-run countries at Thursday, October 10 at one minute past midnight. This release schedule follows that of The CW, so in the weeks in which Riverdale is on hiatus, episodes also do not drop on Netflix.
Riverdale Season 4 is coming soon to Netflix