'Riverdale' Season 4 New Cast: Who Plays Mr. Honey and Mr. Chipping?
Riverdale Season 4, Episode 2 saw Archie Andrews (played by KJ Apa) and the rest of the young cast return to school for an episode titled "Fast Times at Riverdale High." At the high school, we met two new cast members in the form of new principal Mr. Honey and Mr. Chipping, an English teacher who tries to recruit Jughead Jones (Cole Sprouse) to his elite prep school.
Here's where you might recognize the new stars of The CW show from.
Who plays Mr. Honey and Mr. Chipping in Riverdale Season 4?
The CW show loves to cast from former high school films and TV shows, with The Breakfast Club's Molly Ringwald, Scream's Skeet Ulrich and Twin Peaks star Mädchen Amick already starring on the show.
Mr. Honey is the latest piece of casting from the world of high school dramas, with the character played by Kerr Smith, who appeared in over 100 episodes of Dawson's Creek from 1998 to 2003.
In an interview with TooFab, he said of his character that "everything is under wraps," but he did tease fans by saying: "Mr. Honey...not so sweet," while showrunner Roberto Aguirre-Sacasa teased at Comic-Con that the character was "a bit of a hard-ass who takes a harder line with the students this year, especially with the seniors."
When asked what it was like to return to The CW, which aired episodes of Dawson's Creek when it was still named The WB, Smith said: "It's kind of been full circle, a little weird for me. If you go back to the Dawson's Creek days...there was a specific day when we got a new principal at Capeside High...and he came in and he was doing all of these interrogation scenes...so cut to 15-20 years later, I'm at Riverdale High and I'm the new principal, interrogating all these kids!"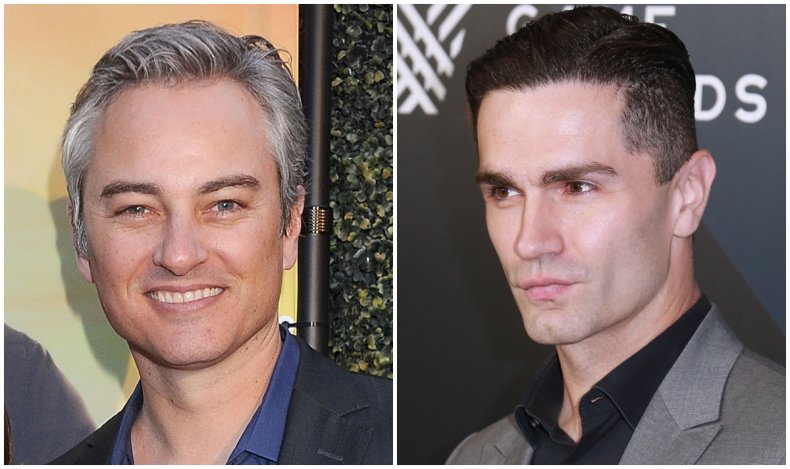 Viewers may also know Smith from his more recent roles in shows like The Fosters, Life Unexpected and a three-episode arc on Agents of S.H.I.E.L.D.
Mr. Chipping, meanwhile, is played by Sam Witwer, star of shows like Battlestar Galactica, Smallville, the U.S. version of Being Human and the recent Supergirl. Viewers who do not recognize his face may recognize his voice, as he has voiced Emperor Palpatine and Darth Maul on TV and film for over a decade, voicing the characters in projects like Solo: A Star Wars Story, The Clone Wars and Star Wars Rebels.
Now, however, he is playing Mr. Chipping, the Stonewall Prep English teacher who tries to get Jughead to come to his school. The official CW bio for the character reads: "Handsome, bookish and cool, Mr. Chipping teaches creative writing at a prestigious prep school near Riverdale, he recruits Jughead for his seminar, and while he's eminently inspiring to his students, there's a darkness hidden far beneath the surface."
According to ComicBook.com, Cole Sprouse described the character at Comic-Con as "the bane of [Jughead's] existence" in Riverdale Season 4.
Riverdale Season 4 airs Wednesdays at 8 p.m. ET / 7 p.m. CT on The CW.
'Riverdale' Season 4 New Cast: Who Plays Mr. Honey and Mr. Chipping? | Culture