'Riverdale' Season 5, Episode 11 Release Date: When the Show is Returning
Riverdale is more than halfway through Season 5, meaning that it is time for the show's midseason hiatus. Fans of The CW and Netflix show have a few months to wait before the release date of Season 5, Episode 11, which will reveal where exactly Jughead (played by Cole Sprouse) has gone.
Riverdale Season 5 Episode 11 release date
Riverdale is taking a three month break before its next episode, which is set for July on The CW and Netflix. To be precise, Riverdale will return on Wednesday, July 7 on The CW in the US, and on Thursday, July 8 on Netflix in the territories where the show airs weekly on the streamer.
Those Netflix territories are: Australia, Belgium, Canada, Czech Republic, France, Germany, Greece, Hong Kong, Hungary, Iceland, India, Japan, Lithuania, Malaysia, the Netherlands, Poland, Portugal, Romania, Russia, Singapore, Slovakia, Sweden, Switzerland, Thailand, and the United Kingdom.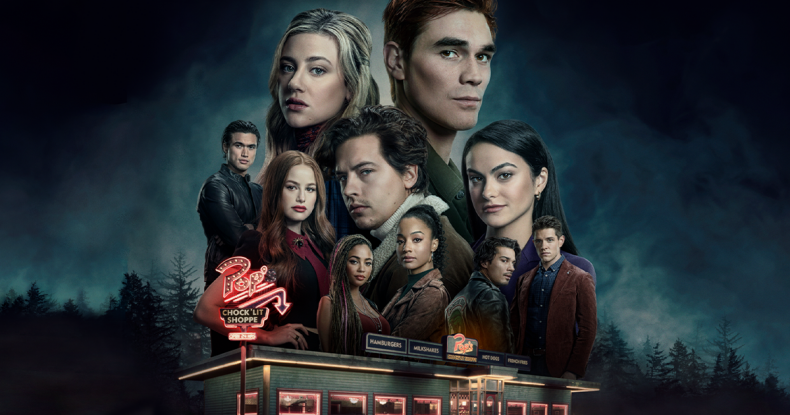 When it returns, the show will be in its usual timeslot of 8 p.m. ET / 7 p.m. CT. The episode will be revealed on Netflix, meanwhile, at midnight PT. When it comes to your country will depend on your time difference from America's west coast, which is currently seven hours behind GMT.
So far, The CW has not revealed the episode title or synopsis for Season 5, Episode 11. However, the network has released a brief promo that gives viewers an idea of what to expect when Riverdale returns.
Per this trailer, the show is going to follow on from the cliffhanger of the last episode, with Jughead missing yet again. In the most recent instalment of Riverdale, Tabitha (Erinn Westbrook) cannot find the author after he went missing following a session with some psychedelic "maple mushrooms" that he hoped would unlock his writer's block. The next morning, however, all that was left of him was a trail of blood.
"I can't find Jughead," we hear Tabitha say in the Episode 11 trailer, which also shows us a sleeping or unconscious Jughead on the floor.
Elsewhere in the episode, it seems that Riverdale is returning to the cult well for the first time since the gang defeated The Farm. In the promo, we see Penelope Blossom (Nathalie Boltt) leading a bizarre-looking religious ceremony. "I've had a revelation," she says, while her daughter Cheryl (Madelaine Petsch) says, "So you've lost your mind."
As for what is next for the other characters, the actors have been kept in the dark. This was revealed by Veronica actor Camila Mendes, who told Hollywood Life, "our showrunner doesn't really tell us. He likes to keep us on the edge of our seats, too."
Riverdale Season 5 is set to be a slightly shorter 19 episodes, meaning there are only nine episodes of Season 5 left.
Riverdale Seasons 1 to 4 and all episodes of Season 5 so far are streaming on Netflix in the territories listed above. Seasons 1 to 4 are streaming on Netflix U.S., and the five most recent episodes of Season 5 are streaming on The CW website and app.