'Riverdale': 5 Storylines to Expect From Season 5, According to the Show's Creators
Riverdale Season 5 has now been confirmed by The CW to be returning in January 2021 and will see a big change for the series. While the new season will begin with the episodes that remain unmade from the current season (which was cut short due to the coronavirus pandemic), the show will then have a time jump five years into the future and take the main characters into their 20s.
In a number of interviews, the creators of Riverdale have been teasing exactly what this time jump will mean, as well as teasing what fans can expect from the first few episodes of the show, which streams internationally on Netflix.
What can fans expect from Riverdale Season 5?
Prom
Riverdale Season 5, Episode 1, will be what was originally planned as Season 4, Episode 20: The gang's senior prom. Archie (played by KJ Apa) and Betty (Lili Reinhart) spent most of the back-end of the last season trying to hide their feelings for each other, and at prom it seems as if this will cause huge strain on Archie's relationship with girlfriend Veronica (Camila Mendes).
Riverdale showrunner Roberto Aguirre-Sacasa told Entertainment Tonight: "Varchie's [Archie and Veronica] got a very, very dramatic prom episode. A lot of stuff comes out at prom. You know, we haven't heard or seen the last of the song that Archie wrote for Betty, and right at this moment where they should be celebrating everything, a lot happens. It's pretty dramatic what happens at prom with Varchie."
This might even hint at an Archie and Veronica break-up at the end of Season 4, something that could set up a big shock for Season 5...
Archie and Betty together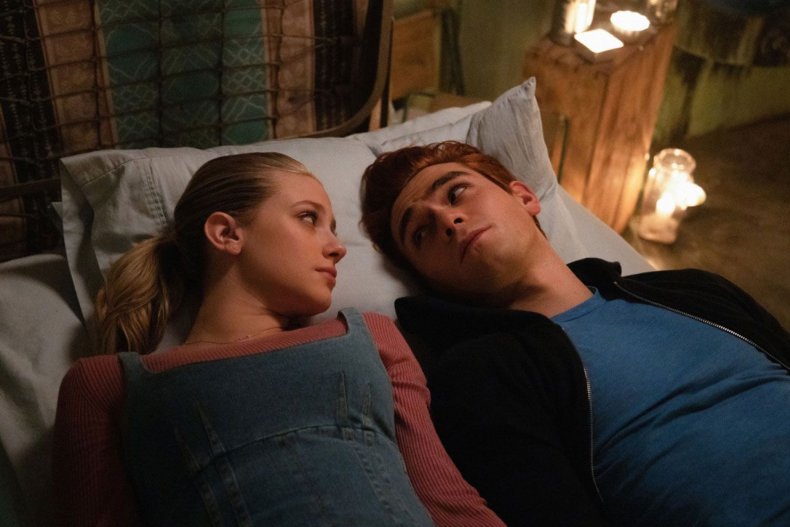 No time jump would be complete without some big changes in the lives of the characters, so it would make sense if we return from the time jump and see the couple known as "Barchie" finally together.
The official CW synopsis for Season 5 seems to hint that Archie and Veronica will break up, leaving the door open for Betty and Archie. This summary reads: "Season 5 of Riverdale will begin with our characters' final days as students at Riverdale High. From an epic Senior Prom to a bittersweet Graduation, there are a lot of emotional moments and goodbyes yet to come—with some couples breaking up, as everyone goes their separate ways to college—or elsewhere."
However, just because Archie and Betty could be dating, this does not mean that Riverdale's romantic drama is over. Aguirre-Sacasa teased to TV Guide: "I don't think it's the end of the drama or it's the end of the love quadrangle by any stretch of the imagination."
Graduation
As stated in the synopsis, Riverdale Season 5 will see the main cast graduate before the time jump. Aguirre-Sacasa told TV Guide: "We still had two and a half episodes left to shoot. Obviously the thing we were really building to was graduation in Episode 22 ... I love that we're not short-changing things like prom and graduation. We're saving them to do them next year."
The Riverdale High graduation is expected to be Season 5, Episode 3, though what will happen when the cast have their caps and gowns on remains a mystery. However, with Season 4 ending without revealing the identity of the mystery voyeur sending videotapes, fans might expect this to come to a head in the episode originally meant to bring the current season to a close.
A Katy Keene crossover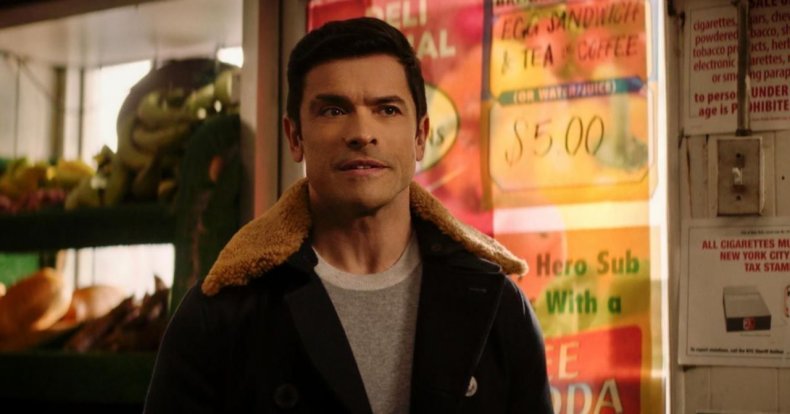 Another hint of what to expect from Riverdale Season 5 came not in the show itself but its spin-off, Katy Keene. In the finale of that show, streaming now on The CW website and app, Veronica's father Hiram Lodge (Mark Consuelos) arrived in New York ready to make trouble.
Speaking to TVLine, executive producer Michael Grassi confirmed Hiram would be back in Season 2 of the show. He said: "Katy Keene will always remain Katy Keene. When Hiram enters the picture, he's coming into our world, the New York of our imagination. He'll be a delicious, fun antagonist, but no one is getting murdered... yet."
Katy Keene is currently set five years ahead of Riverdale, but with the latter's time jump, the shows will be in the same timeline. This would make it easier for characters to jump from one show to the other, and for the shows to share plots. And with Hiram taking on the cast of Katy Keene, who better to help them out than the daughter who has defeated him many times?
Battle of the bands
The lining up of the Riverdale and Katy Keene timelines could allow the former show to finally do an episode Aguirre-Sacasa has been eyeing since Riverdale began.
When the cast and crew discussed what was coming up in Season 4 at Comic-Con last year, Aguirre-Sacasa said: "When I pitched the series, there was going to be, in Season 1, a big battle of bands between The Archies and The Pussycats. Then the show became what it became. This year or never, we're doing a 'Battle of the Bands' episode!"
Although the battle of the bands didn't take place in Season 4, Katy Keene did see Josie (Ashleigh Murray) reform The Pussycats, so maybe we'll see the Archies vs. Pussycats battle in Season 5.
Riverdale Season 5 is coming to The CW and to Netflix internationally in January 2021.