'Riverdale' Season 5 Release Date: The CW Confirms When the Next Season Is Out—and Fans Have a Long Wait
Riverdale's current season has not only come to an end on The CW, but many fans have also binged the whole show on Netflix and are now patiently waiting for news of Season 5. That wait, however, is expected to be longer than the usual five months in between seasons.
In previous years, one season has ended in May while another begins in October. However, that will not be the case with Riverdale Season 5, which is expected to come to screens in January 2021.
This is according to a new report from TVLine, which writes that all of The CW's biggest shows are being delayed into 2021 due to the coronavirus. Alongside Riverdale Season 5, All American, The Flash and Batwoman are expected in January next year, while shows like Dynasty and Legends of Tomorrow have been delayed until spring 2021.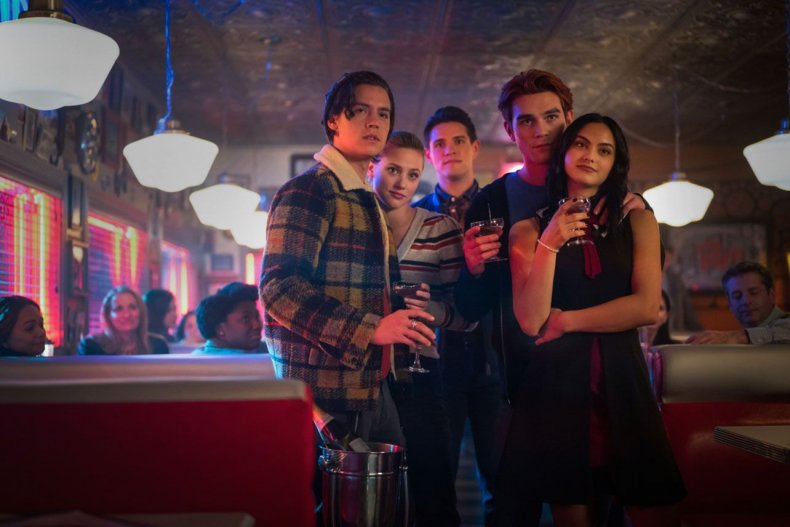 This delay was something that Riverdale fans had feared since the most recent season ended. In order to return in October, Season 5 would have to start filming in around July. Although some reports have said that Vancouver (where Riverdale is filmed) wants to reopen TV production by then, other reports estimate things will not be able to recommence until September or even later.
As such, viewers should expect a Riverdale Season 5 release date around the time that the show returns after its midseason finale. Season 4 returned on January 22, 2020, while Season 2 came back on January 16, so fans should expect the show to start in mid-January.
Though the season will be starting late, the network has said that it hopes to air a complete season of 22 episodes. "We are planning our normal episodic counts," CW president Mark Pedowitz told TVLine. "We have some shows that'll have 22 or 20 [episodes], we'll have some shows at 13. We plan to continue and we'll see how the world progresses."
A delayed release date on The CW for Riverdale Season 5 will also mean a delayed Netflix release date. The network has a deal with the streaming service in the U.S. whereby full seasons of most of its shows come to the streamer eight days after their season finales air on TV.
If Riverdale Season 5 has 22 episodes that air weekly, the earliest the show will finish on The CW is the start of June. This will not affect countries outside of the U.S. who get episodes of Riverdale weekly on Netflix the day after they first air. This is expected to continue in 2021.
Though fans now have a seven month wait before they will get new Riverdale, the show's creators have started to hint at what viewers can expect. Per series creator Roberto Aguirre-Sacasa, Season 5 will begin with the three episodes cut from the current season, meaning that we will get to see Archie (played by KJ Apa) and co at their senior prom and graduation. The show is then expected to take a time jump of around five years, taking us past the cast's college years–and bringing the character's ages closer to the cast's real ages.
Riverdale Season 5 is coming in January 2021 to The CW in the U.S. and Netflix internationally.