'Riverdale' Season 5: Cast and Crew Hint At 5-Year Time Jump in Next Season
Riverdale's current season has now come to an end, meaning that's fans attention has now turned to Season 5, which has been confirmed by The CW. A long-running fan rumor has it that the show will jump five years into the future for its next season, taking us past graduation and into the character's mid-20s.
The time jump theory began when TVLine released a blind item reading: "The producers of an established series are toying with the idea of ending the current season with a massive timeline shift. According to sources, the length of the time jump being considered is in the neighborhood of five years."
Though the article gave no hints about which show it was talking about, they did say that it was one of the five broadcast networks (ABC, CBS, Fox, NBC or The CW), and many took this to mean the show was Riverdale.
This rumor, however, was then confirmed by departing actor Skeet Ulrich, who played Jughead's (played by Cole Sprouse) father F.P. Jones. Asked on The Today Show in Australia why he was leaving the show after four seasons, the Scream actor said: "I know they want to take the show in a little bit [of a] different direction next season, too, and jump five years ahead... It just seemed like the right time to move on."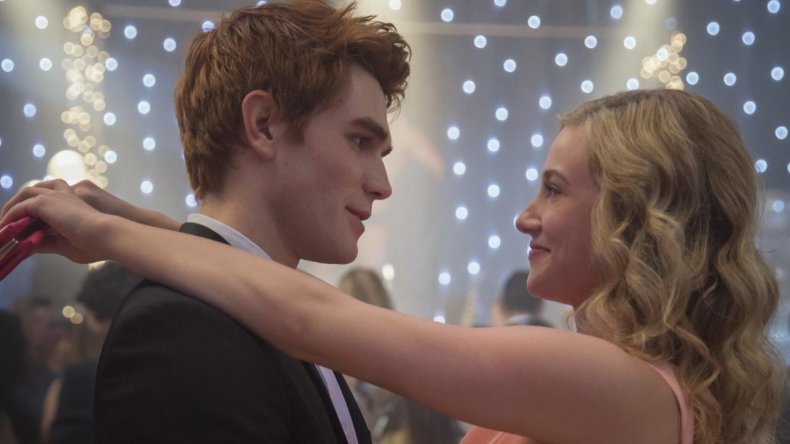 Notably, this would mean that Riverdale is now running in parallel with its spin-off show Katy Keene, which is set five years after Riverdale, in a future in which Josie McCoy (Ashleigh Murray) has left her hometown and moved to New York City to make it as a singer.
From a previous crossover between the two shows, we already know what one Riverdale star will be doing if the show jumps forward five years. Kevin Keller (Casey Cott) visited Josie in NYC in an episode of Katy Keene and revealed that he now works as the Riverdale High drama teacher, after his attempt to be an actor in New York was ruined by a traumatic casting couch experience.
A time-jumped Season 5 would also give the show the perfect opportunity for a big pay off to its current Archie (K.J. Apa) and Betty (Lili Reinhart) will-they-won't-they. The show could take us into the future and see that couple together, causing a huge rift between the pair and their current respective partners, Veronica (Camila Mendes) and Jughead.
However, fans should not expect Riverdale Season 5 to head straight into its time jump. Showrunner Roberto Aguirre-Sacasa has revealed that the show's next season will begin with the three episodes cut from Season 4, which had production cut short due to the coronavirus. This means that fans will get to see the cast's senior prom and graduation before any potential time jump.
Asked about this temporal shift by TV Guide, Aguirre-Sacasa hinted that their original plans may have changed due to Season 4 being forced to end early. He said: "We're in the room right now. We're doing the room via Zoom. We are definitely talking about what Season 5 looks like. We are definitely picking up right where we left off in terms of the mystery, in terms of the relationships...Then we're talking about what we can do."
"Usually, time jumps are the best when they happen in between seasons, but we're definitely talking about all of our different options, but I can tell you that the first three episodes back, continue exactly where we left off."
If the CW series does decide to move the series forward in time, Riverdale would be far from the only show to do this. Some of the other shows that had five year time-jumps include Desperate Housewives, which jumped in time between Seasons 4 and 5, as well as Riverdale influences like One Tree Hill and Dawson's Creek.
Riverdale Season 5 is coming soon to The CW.