When Will 'Riverdale' Season 6 Be on Netflix?
Riverdale Season 6 has really been a wild ride, with magic, time travel and some major character deaths just some of the unhinged things that have happened over the last few episodes.
Netflix subscribers who have been waiting for the full season to drop on the streamer before they begin watching will soon be able to do that, as we know the release date for the season.
The CW has also announced that Season 6 will be the penultimate one for Riverdale, meaning that it is a perfect time for a rewatch before the last-ever episodes are released.
Here's when you will be able to watch Riverdale Season 6 on Netflix.
Riverdale Season 6 Netflix Release Date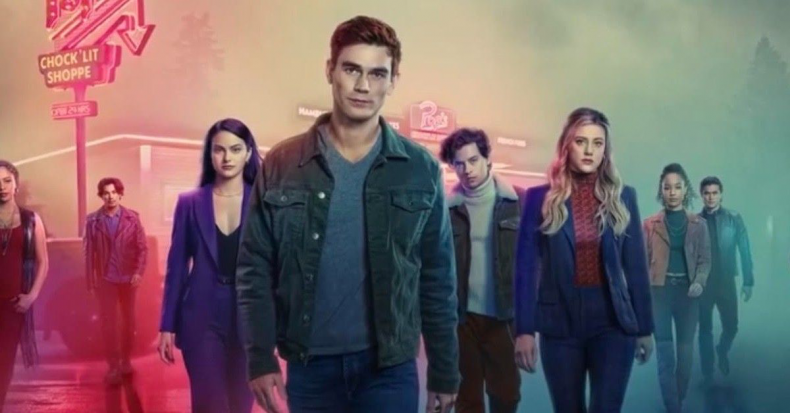 With any CW show that premiered before 2019, the network has a deal in which those shows come to Netflix after a given time.
That time is eight days after the season finale, at which point the entire season of 22 episodes comes to the streamer at once.
Riverdale, however, is a slight exception to this. In some countries, each episode comes to Netflix the day after it has first aired on The CW. In those territories, the final episode of Riverdale Season 6 came to Netflix on Monday, August 1 at 7 a.m. UTC.
In other countries (including the U.S.), seasons of the show come to the streamer all at once. The Riverdale Season 6 finale aired on The CW on July 31, meaning that the show's Netflix release date will be Monday, August 8.
As for the release time in the U.S., those episodes are set to be released at 3 a.m. EDT / midnight PDT.
If you want to catch up with the previous five seasons of Riverdale, they are all streaming on Netflix now. Those who want to watch the show for free can do so on The CW website and app, where the five most recent episodes are streaming now with ads..
What can fans who have waited to binge Riverdale expect from Season 6? The official synopsis reads: "The sixth season of Riverdale begins with a special five-episode event arc entitled "Rivervale." Picking up where season five ended, with Archie (KJ Apa) and Betty (Lili Reinhart) deciding to give their romantic relationship another shot, just as a bomb planted by Hiram Lodge (Mark Consuelos) under Archie's bed was about to go off. Strangely, that bomb seemingly doesn't explode, and when Archie and Betty wake up the next morning, they're living in the town of Rivervale, their lives in Riverdale but a distant dream. It's hard to believe, but things in Rivervale are much darker and creepier than in Riverdale. There are ghosts, curses, witches, demons, human sacrifices and special guest stars galore—including a visit from everybody's favorite twenty-something witch, Sabrina Spellman (guest star Kiernan Shipka)! How did our characters come to be in Rivervale? And what, exactly, is Rivervale? An alternate universe? A dream dimension? Limbo? Archie's coma fantasy? The mystery will be revealed in Riverdale's hundredth episode, 'The Jughead Paradox.'"
After Season 6 comes to Netflix, the countdown begins for the final season of the show. Season 7 is set to come to The CW in January 2023, meaning that it is likely to be on Netflix in full by summer of that year.