'Riverdale': Why Skeet Ulrich's Exit Might Confirm That Jughead is Dead
Riverdale is confirmed by The CW to be returning later this year for Season 5, but it will come back without two of its main cast members. Skeet Ulrich and Marisol Nichols, who play F.P. Jones and Hermione Lodge respectively, have both announced that they will be leaving the show at the end of Season 4.
Though two parents leaving the show at the same time could of course be a coincidence, it might also suggest that Season 5 of the show will see a massive shake-up.
This is particularly true of Ulrich's departure. Currently, Riverdale Season 4 keeps flashing forward to a time when it seems as if F.P's son Jughead (Cole Sprouse) has died⁠—a plot that many Riverdale fans do not believe as the show has often showed characters seemingly dead before bringing them back to life.
However, F.P. leaving the show could suggest that he is really dead this time. After all, it would have to be a major event that leads to him leaving Riverdale, a town he has lived in all his life and is currently sheriff of. However, if his son has died, it may make sense that F.P. would look to start a new life away from a place that has so many sad memories for him.
However, the twin exits of Ulrich and Nichols could suggest an even bigger change in The CW show. Two parents leaving at once suggests that the show will be focusing much less on the older adults of the show. As Riverdale Season 4 is showing the senior year of Archie (KJ Apa) and co, this could suggest that Season 5 will take us into the college years of the young cast, with a number of our cast members moving away from the town for good.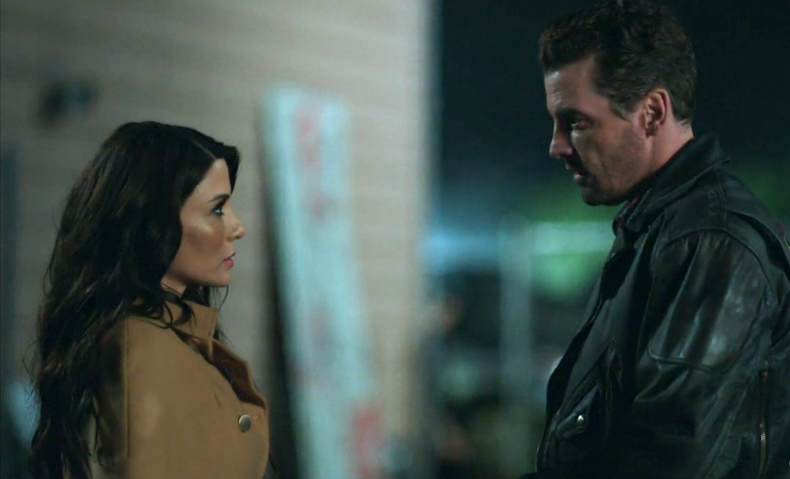 There is already some precedent for this. Riverdale Season 4 saw Hermione's daughter Veronica (Camila Mendes) head to New York to visit friend Katy Keene (Lucy Hale), which could be setting up a move for the character that might allow Nichols to leave the show.
If Jughead is not dead, he too could be leaving Riverdale for college. Earlier in the season, we learned that both he and Betty (Lili Reinhart) were offered places at Yale, so Season 5 could see them navigating Ivy League life away from their parents, meaning that we could also be seeing less of Betty's mother Alice (Madchen Amick) in the coming season.
This theory that Season 5 will see some of the cast leave the town of Riverdale was also hinted at in showrunner Rodrigo Aguirre-Sacasa's statement about the departure of Ulrich and Nichols.
Per TVLine, he said: "Part of life in Riverdale — and part of growing up — is saying goodbye to people. I'm grateful to Skeet and Marisol for their incredible work on the show these last four years, and we all wish them well on their future endeavors. F.P. and Hermione will never be far from our hearts. And, of course, they're always welcome back in Riverdale."
Riverdale Season 4 airs on Wednesdays at 8 p.m. ET on The CW in the U.S. and on Thursdays on Netflix internationally.