Rivers are getting hotter and losing oxygen, with 70 percent of rivers becoming oxygen-deprived and more getting warmer.
This process, due to the effects of climate change, is occurring in rivers much faster than in oceans and may lead to major problems for fish and other species living in the waterways.
This may lead to "acute death" in rivers across the southern United States, according to a new study in the journal Nature Climate Change, which studied the change in temperature and oxygen concentration in 800 rivers.
Animals that live in the water rely on dissolved oxygen to survive, absorbing the oxygen via gills or other means. If oxygen levels drop too low, this can cause mass die-offs of fish, which encourages the growth of decomposing bacteria, further sapping oxygen from the water and exacerbating the problem.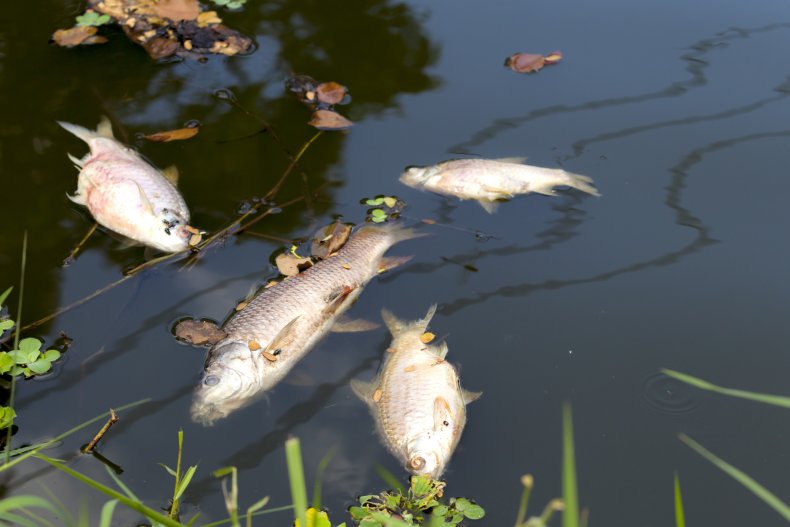 "This is a wake-up call," said Li Li, co-author of the paper and professor of civil and environmental engineering at Penn State, said in a statement.
"We know that a warming climate has led to warming and oxygen loss in oceans, but did not expect this to happen in flowing, shallow rivers. This is the first study to take a comprehensive look at temperature change and deoxygenation rates in rivers — and what we found has significant implications for water quality and the health of aquatic ecosystems worldwide."
The researchers studied 580 rivers in the U.S. and 216 rivers across Central Europe, finding that 87 percent of them had been getting progressively warmer over the past 40 years, while 70 percent of the rivers had been losing oxygen. Rivers in cities were the worst hit in terms of temperature, while agricultural rivers experienced the most severe oxygen loss, but the least extreme warming.
Using a model of the river data, the scientists forecast that in the future the rate of oxygen loss would increase, hitting between 1.6 and 2.5 times higher than those in the past.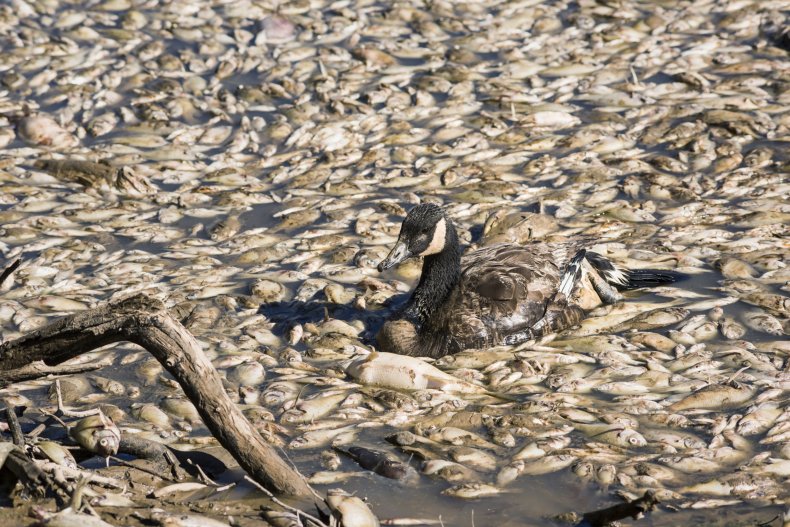 "The loss of oxygen in rivers is unexpected because we usually assume rivers do not lose oxygen as much as in big water bodies like lakes and oceans, but we found that rivers are rapidly losing oxygen," Li said. "That was really alarming, because if the oxygen levels get low enough, it becomes dangerous for aquatic life.
"If you think about it, life in water relies on temperature and dissolved oxygen, the lifeline for all aquatic organisms," said Li. "We know that coastal areas, like the Gulf of Mexico, often have dead zones in the summer. What this study shows us is this could happen in rivers as well, because some rivers will no longer sustain life like before."
Low oxygen zones in the ocean can lead to huge fish kills, with thousands of fish washing up dead on the shore. Lower oxygen levels in rivers have also been seen to result in huge masses of fish floating dead on the river surface. Earlier this year, receding floodwaters resulted in such low oxygen levels that the Darling River near the Australian town of Menindee became clogged with millions of fish.
Declining oxygen can also lead to increased amounts of greenhouse gases being released from the river and toxic metals being produced. The researchers' model also showed that many species of fish could die out completely as a result of the oxygen loss and warming temperatures in the rivers over the next 70 years.
"Rivers are essential for the survival of many species, including our own, but they have historically been overlooked as a mechanism for understanding our changing climate," said Li. "This is our first real look at how rivers throughout the world are faring — and it's disturbing."
Do you have a tip on a science story that Newsweek should be covering? Do you have a question about river oxygen levels? Let us know via science@newsweek.com.
Uncommon Knowledge
Newsweek is committed to challenging conventional wisdom and finding connections in the search for common ground.
Newsweek is committed to challenging conventional wisdom and finding connections in the search for common ground.
About the writer
Jess Thomson is a Newsweek Science Reporter based in London UK. Her focus is reporting on science, technology and healthcare. She has covered weird animal behavior, space news and the impacts of climate change extensively. Jess joined Newsweek in May 2022 and previously worked at Springer Nature. She is a graduate of the University of Oxford. Languages: English.
You can get in touch with Jess by emailing j.thomson@newsweek.com.