Riz Ahmed Talks HBO's 'The Night Of' and the Meaning of 'Englistan'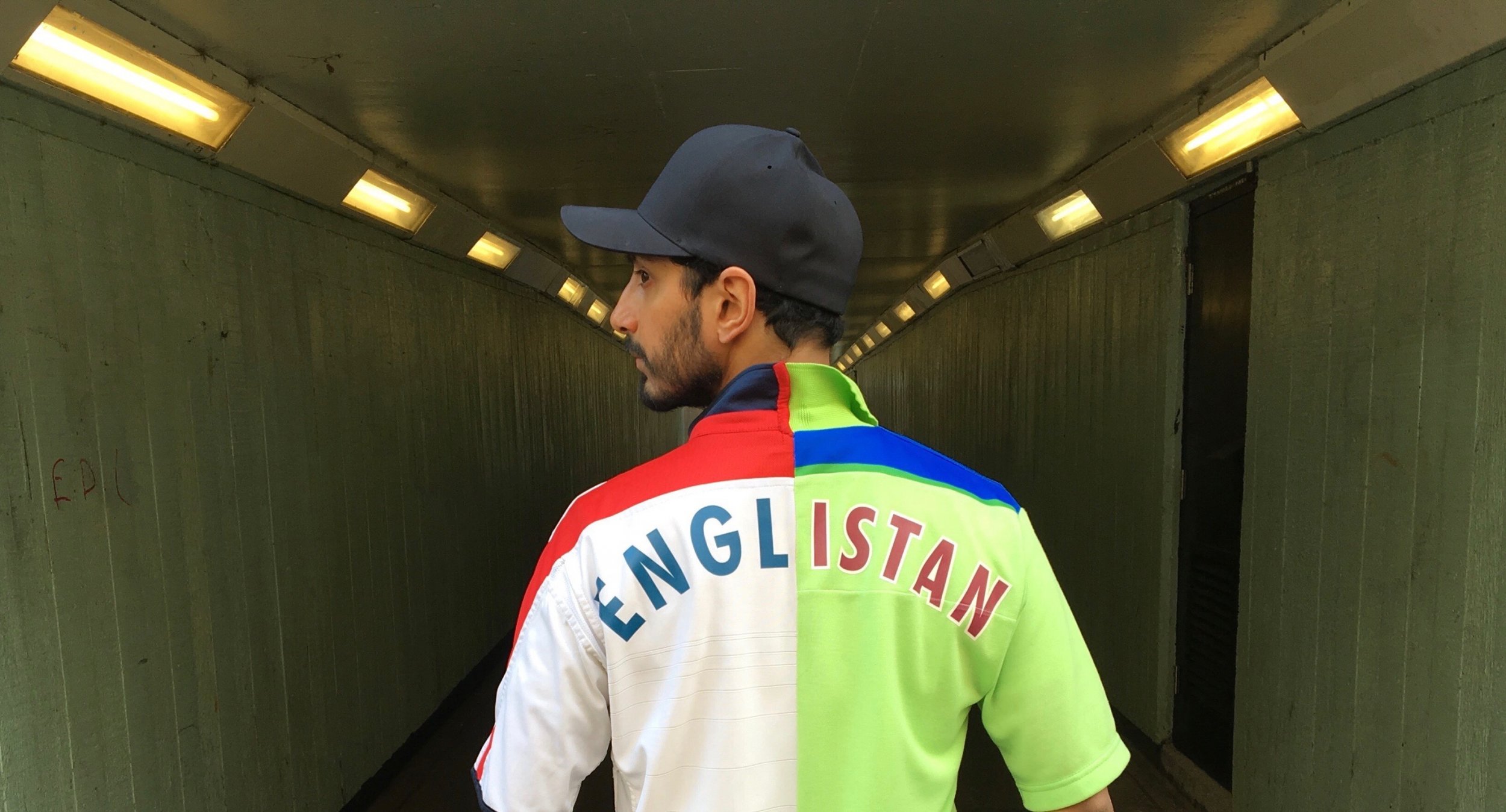 The video for Riz MC's new song "Englistan" opens with recent alarmist front pages of British newspapers. Screaming in all caps, they warn about the "True Toll of Mass Migration on U.K. Life," "The 'Swarm' on Our Streets" and the "EU Killers and Rapists We've Failed to Deport."
Released earlier this month to coincide with the Muslim holiday Eid and shortly after the British public voted to leave the European Union, "Englistan" could not have come at a better time. Riz MC, the alias of British-Pakistani actor, rapper and director Riz Ahmed, says the song—part of a mixtape of the same name—celebrates the multiethnic, multiracial and multireligious Britain that some of the country's media seek to shroud in fear and tear down.
"I describe it as a love letter to modern Britain, which is multicultural Britain," Ahmed tells Newsweek. "A lot of people feel like they've been jilted by their country recently, or alienated, or wronged. Their country has cheated on them in some way in the past couple of years."
"Love letters do sometimes contain complaints," he adds.
Ahmed, who grew up in Pakistani community in northwest London, has been acting for about a decade and making music for longer. The release of "Englistan" comes 10 years after his song "Post-9/11 Blues" sparked a minor controversy and was banned from radio and TV in the U.K. for being too controversial. (Choice lyrics include: "Shave your beard if you're brown and you'd best salute the crown or they'll do you like Brazilians and shoot your arse down," a reference to Brazilian man Jean Charles de Menezes, who was shot dead by police in London after being mistaken for a terrorist in 2005.)
Some might recognize Ahmed from 2014's Nightcrawler or his turn as the frustrated leader of a doomed jihadi gang in the endlessly quotable British dark comedy Four Lions. He's now set to break through in America as star of the new HBO limited series The Night Of. Ahmed spoke with Newsweek after a day's filming for the Star Wars anthology movie Rogue One, and later this year he'll appear in the new Jason Bourne film.
"Englistan" comes at a time of intense political and economic hostility in Britain, which Ahmed says "feels like quite a divided country in a lot of ways...an anxious place." Police have reported a fivefold increase in racist attacks against non-Britons (or those just presumed to be) since the Brexit vote, including the distribution of leaflets saying "Leave the EU—no more Polish vermin" near a school in Huntingdon, east England.
The video for "Englistan" was filmed in the Moss Side area of Manchester and Sandys Row Synagogue in London. One of the oldest synagogues in the U.K., it's located less than half a mile away from the Brick Lane Jamme Masjid, which began life as a French Protestant church, then was a synagogue before it became a mosque. To Ahmed, these overlapping contradictions and immigration history define England and are "a beautiful thing, something to be celebrated, warts and all."
"That's the thinking behind the title 'Englistan' as well, which is trying to find a name for the U.K., for England, that is mindful of our past and accepting of our mixed-up future," says Ahmed. "'Englistan' is really just Urdu for England." There was such a demand for the white-and-green "Englistan" shirt he wears in the video that a limited run of 100 were made.
"I remember growing up, you didn't wear an England shirt. The English flag was very much, and still is to some extent, associated with the far-right movements of the 1980s that I grew up around," says Ahmed. "So trying to reclaim that flag, reclaim that word, trying to find a way of taking that word and stretching it so that it's big enough, so that I can live inside it comfortably. The video is an attempt to celebrate it in a way that isn't rose-tinted."
As with his music, Ahmed continues to navigate multiple identities in The Night Of, which officially premiered in the U.S. on HBO on Sunday. Ahmed plays Nasir "Naz" Khan, the son of a working-class Asian-American family in the Jackson Heights neighborhood of Queens, New York, who is accused of the grisly murder of a white woman in Manhattan. He didn't have cable and had never seen an HBO show when he got a call back for the role.
"Sometimes it can work like that if you don't have time to overthink something, you don't have time to get in your own way," he says. "It just happens."
In addition to reading The New Jim Crow, watching documentary The House I Live In and spending hours interviewing formerly incarcerated people and criminal defense attorneys while researching the role, Ahmed visited Jackson Heights. It was there he met Heems, one-half of the now-defunct rap duo Das Racist, who collaborates with Ahmed in the band Swet Shop Boys. Their first album will be coming out later this year.
Asked if any comparisons can be made between the criminal justice systems in the U.S. and the U.K., Ahmed says both countries "disproportionately imprison people of color. Sadly, that's something that we have in common."
"Both societies suffer from systematic racism. The scale of the prison-industrial complex is much greater and much more ingrained in the U.S. than it is here," he adds. "We're probably heading in that direction."
During the filming of The Night Of, two high-profile stories exploring the complications and failures of the U.S. criminal justice system were released into the American consciousness. The first season of the hit podcast Serial began in early October 2014, detailing a case eerily similar to the fictional crime in The Night Of: Adnan Syed, a Muslim teen from Maryland, was jailed for the murder of his ex-girlfriend, Hae Min Lee. Kalief Browder, who spent three years on Rikers Island—the same jail Khan ends up in—without being convicted of a crime, was profiled in The New Yorker. Browder would go on to commit suicide.
For Ahmed and his colleagues on The Night Of, these stories galvanized them and made them "feel like the story you're telling just has a wider relevance and resonance."
"Seeing it up close, immersing yourself in a world and hearing people's stories take it from that abstract big-picture view to the realization that it's about people's dreams and lives being destroyed," says Ahmed.
"The human cost of a broken system is something that really hits home."