RNC Cancels Only Debate to Air on Spanish-Language TV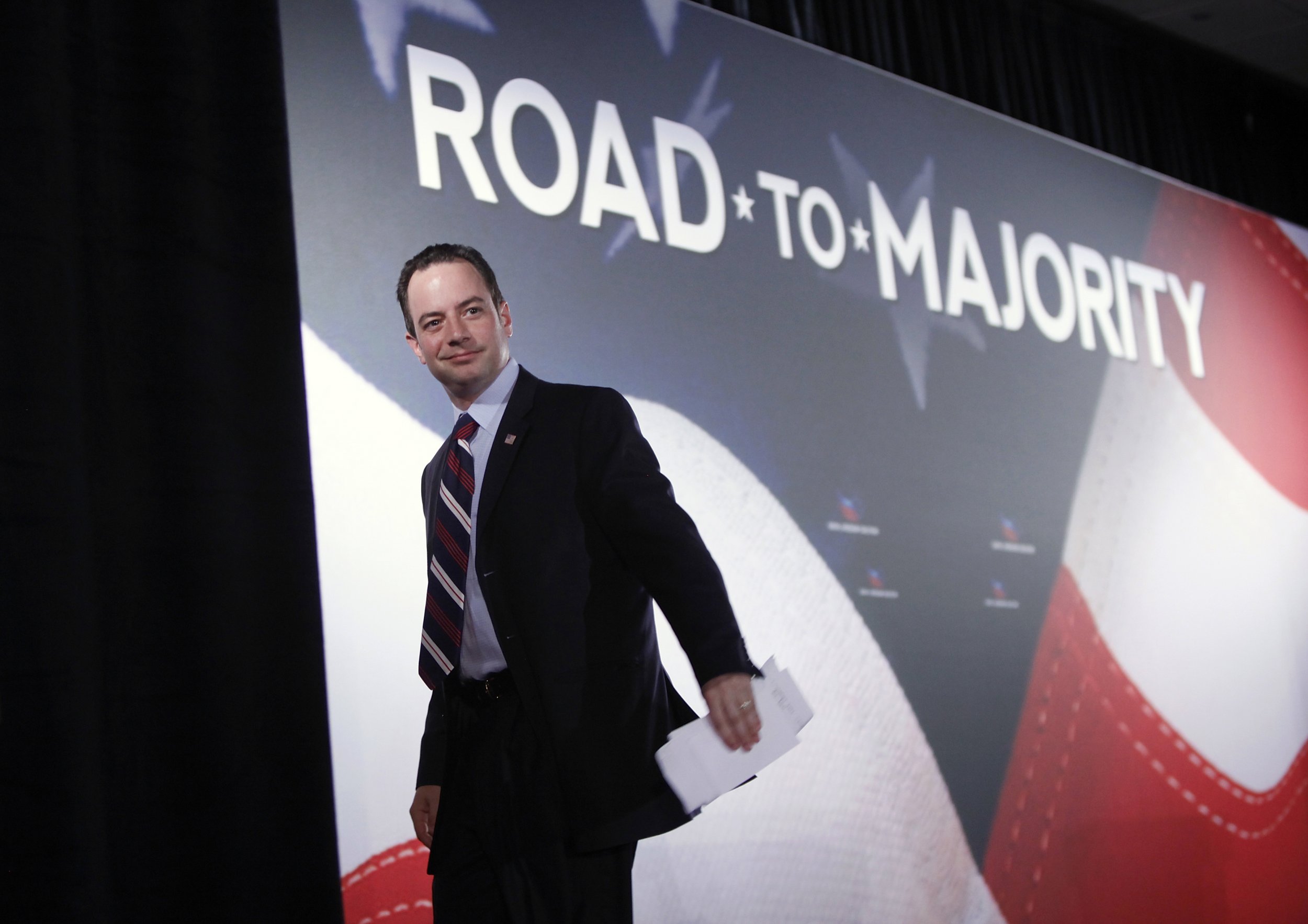 Updated | The number of Republican presidential debates has shrunk from 11 to 10—and Latino voters may have a reason to be upset.
On Friday afternoon, Republican National Committee chairman Reince Priebus called off his party's February 26, 2016 debate, which was scheduled to air on NBC and its subsidary, Telemundo, in an open letter to NBC. It was the only Republican debate scheduled to air on Spanish-language television.
"[P]ending further discussion between the Republican National Committee (RNC) and our presidential campaigns, we are suspending the partnership with NBC News for the Republican primary debate at the University of Houston on February 26, 2016," Priebus wrote.
"This is a disappointing development," the network wrote in a statement. "However, along with our debate broadcast partners at Telemundo we will work in good faith to resolve this matter with the Republican Party."
NBC also owns CNBC. The network caught flak from many of the GOP candidates over its handling of Wednesday night's presidential debate. During the debate, Senator Ted Cruz charged the debate's moderators—John Harwood, Becky Quick and Carl Quintanilla—with trying to incite a "cage match," while New Jersey's Governor Christie bashed the candidates for asking about fantasy football rather than more substantive issues. "We have $19 trillion in debt, we have people out of work, we have ISIS and Al-Qaeda attacking us and we're talking about fantasy football?" he challenged. "Can we stop?"
RNC Chairman Reince Priebus blasted the network on Twitter. "CNBC should be ashamed of how this debate was handled," he tweeted. He went further in his letter to Andrew Lack, chairman of NBC News. "CNBC billed the debate as one that would focus on 'the key issues that matter to all voters—job growth, taxes, technology, retirement and the health of our national economy,'" Priebus wrote. "That was not the case. Before the debate, the candidates were promised an opening question on economic or financial matters. That was not the case. Candidates were promised that speaking time would be carefully monitored to ensure fairness. That was not the case. Questions were inaccurate or downright offensive. The first question directed to one of our candidates asked if he was running a comic book version of a presidential campaign, hardly in the spirit of how the debate was billed."
Early Friday, it was reported that several Republican campaigns plan to meet Sunday to discuss the debate process. RNC representatives were not invited to that meeting, Politico reported, suggesting the candidates are seeking to wrest control of the debate process from the party.