Republican National Committee Circulates 'Loyalty Pledge' to Candidates: Politico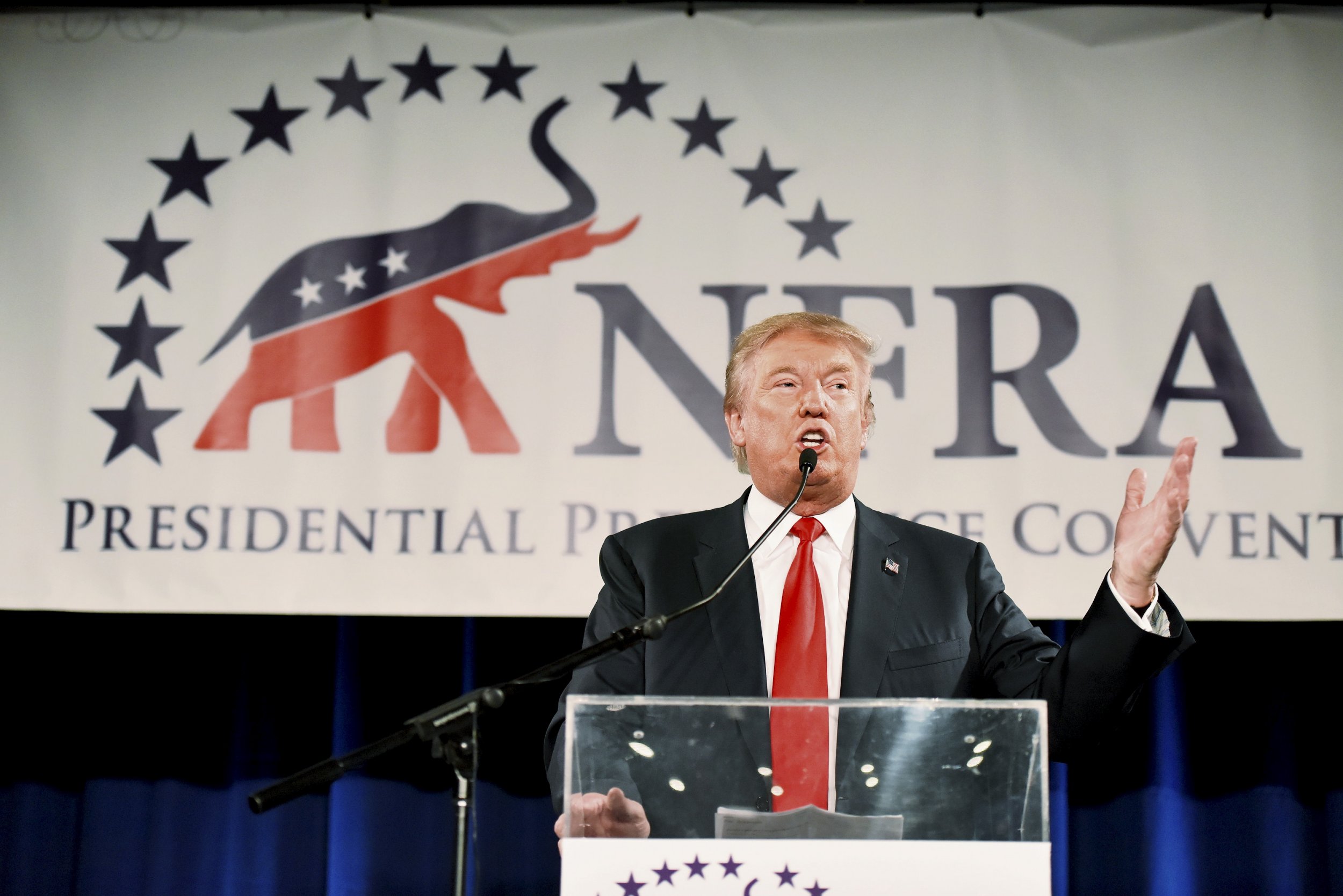 The Republican National Committee is trying its darndest to keep Donald Trump from running as an independent, if a report in Politico is to be believed.
According to Politico, at least two GOP presidential campaigns were contacted by RNC chief of staff Katie Walsh, who provided candidates with a loyalty pledge.
"I [name] affirm that if I do not win the 2016 Republican nomination for president of the United States I will endorse the 2016 Republican presidential nominee regardless of who it is," the pledge reads. "I further pledge that I will not seek to run as an independent or write-in candidate nor will I seek or accept the nomination for president of any other party," the pledge reportedly read.
During the first Republican debate, which aired on Fox News in August, GOP front runner Donald Trump refused to say he would not run as an independent if he failed to capture the Republican nomination. Wednesday's pledge is widely viewed as an effort to convince Trump not to run as a third-party candidate, a move which could strip away potential GOP voters.
An RNC spokeswoman declined to comment to Politico.