RNC Chair Reince Priebus on Donald Trump Not Being Party's Nominee: 'Nothing's Impossible'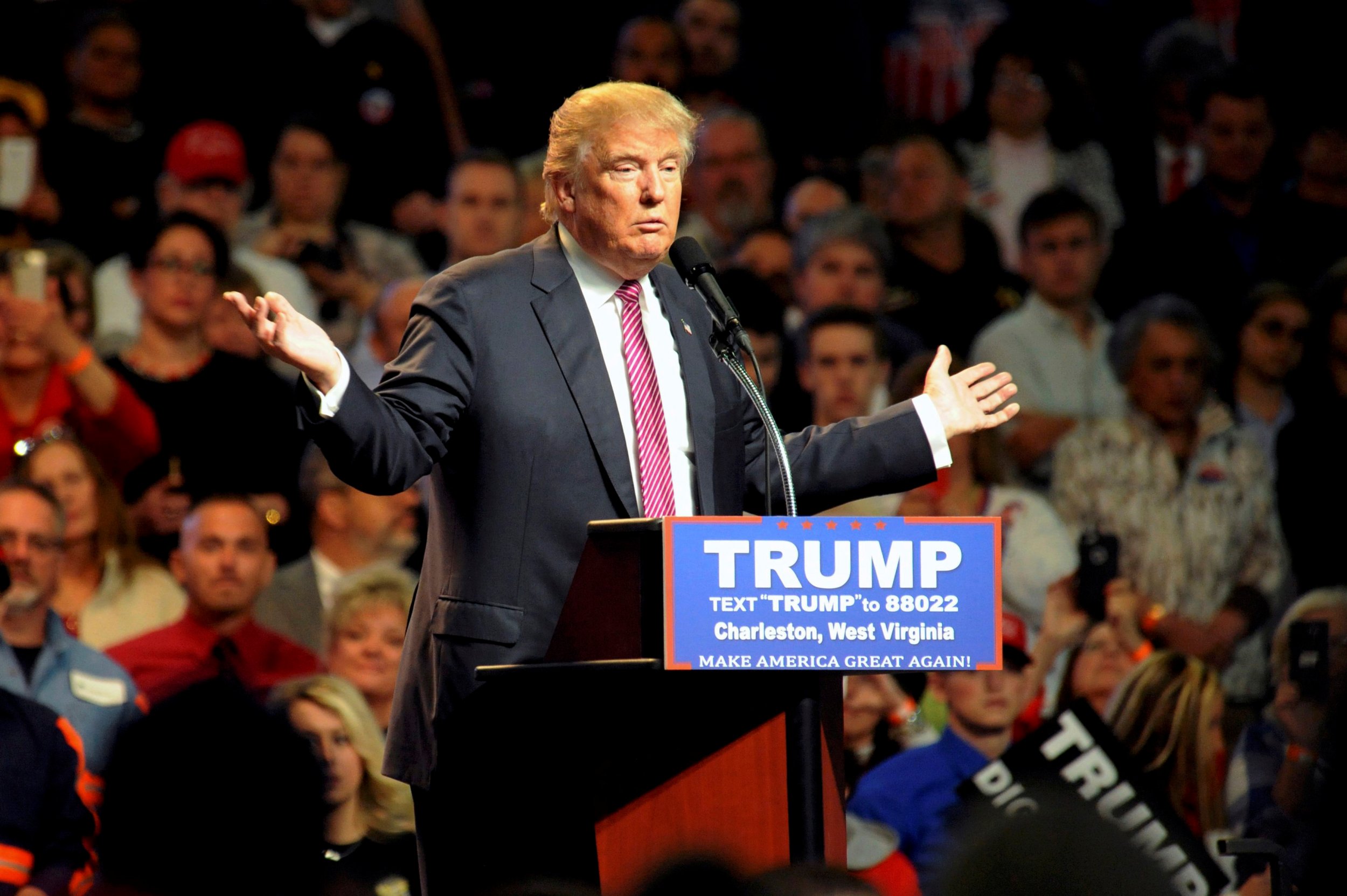 So you're saying there's a chance?
Republican National Committee Chairman Reince Priebus on Friday wouldn't entirely rule out the possibility that the party could nominate someone other than Donald Trump at its convention in Cleveland in July. "Nothing's impossible," Priebus said at an event in Washington, D.C., Friday morning. He emphasized, however, that "it's highly, highly doubtful."
Still, Priebus's hesitant embrace of Republicans' presumptive nominee in a candid Q&A session with Politico reporter Mike Allen attended by the press just reinforced the surreal situation the party of Lincoln now finds itself in. To the opening question—if Trump's primary victory made him "happy"—Priebus responded: "We're obviously here to the support the nominee."
Priebus also had to address the fact that the party's highest-ranking elected official, House Speaker Paul Ryan, told CNN on Thursday that he wasn't yet ready to endorse Trump. "I think Paul's just being honest about how he feels," Priebus shrugged. Most people didn't expect Trump to sew up the nomination after Indiana's primary Tuesday night, he said, and many Republicans needed time to digest the quickly moving developments. "In their minds, we've got another month to talk about this and get comfortable." Regarding Ryan, Priebus added, "I think he'll get there."
The chairman also had to deny a report that RNC employees were told to leave if they couldn't get behind Trump's candidacy. And he was asked to respond to Trump's Cinco de Mayo tweet featuring a picture of him digging into a taco bowl while declaring, "I love Hispanics!"
"Ahh," Priebus replied, gathering his thoughts, "he's trying." The RNC chairman continued to renounce a key plank of Trump's campaign: a ban on Muslim immigrants. "It's not something that I believe in or the party believes in."
In most presidential election years, the party apparatus rallies behind its pick for the nomination wholeheartedly. If there are reservations—and there usually are coming out of any competitive primary process—they're kept behind closed doors. But this is the state of the Republican Party in the age of Trump: digesting, distancing, dodging.
At the same time, Priebus was the one who tweeted Tuesday night " @realDonaldTrump will be presumptive @GOP nominee, we all need to unite and focus on defeating @HillaryClinton #NeverClinton"—which helped push Ohio Governor John Kasich, badly trailing in third place in the primary, out of the race.
"I said he would be," Priebus emphasized on Thursday, acknowledging Kasich was still in the race at the time—though mathematically eliminated from winning the nomination on the first ballot. The chairman has been pressing hard for party leaders to unify around Trump.
In a normal election, the role of the top GOP official it typically to be chief attack dog against the Democrats and their presumptive nominee. Priebus repeatedly tried to steer the conversation to Clinton Friday morning, but it's readily apparent his main task in this remarkable election season will be trying to rein in Republican's presidential pick—and keep his party from coming apart at the seams.
Priebus said he was on the phone multiple times Thursday with both Ryan and Trump. The billionaire businessman called him immediately after Ryan's interview on CNN, the chairman confirmed. "It wasn't like, furious or anything," he said of Trump's reaction. "It was like, 'What do I need to do?' I said, 'Listen, my view is just relax and be gracious, and I'll talk to Paul, and we'll try to work on this.'"
There's certainly a lot of work to do to get the party on the same page between now and November.