RNC Touts Win After Narrowing Scope of Jan. 6 Probe Into Fundraising Emails
The Republican National Committee (RNC) declared a partial victory in its legal battle against the House select committee investigating the January 6 Capitol riot, despite a new ruling from the federal court that upheld the panel's subpoena for the RNC's internal data.
Late Sunday, U.S. District Court Judge Tim Kelly—a Trump appointee—rejected the lawsuit from the RNC after finding that the House committee demonstrated the need for data on the RNC's fundraising emails between Election Day 2020 and January 6, 2021, in which lawmakers say false claims of a stolen election helped seed the events that unfolded at the Capitol building.
"That two-month window is plainly relevant to its investigation into the causes of the January 6 attack," Kelly wrote in his ruling.
Although the RNC plans to appeal the ruling, its chief counsel Matt Raymer touted a small win in the ruling.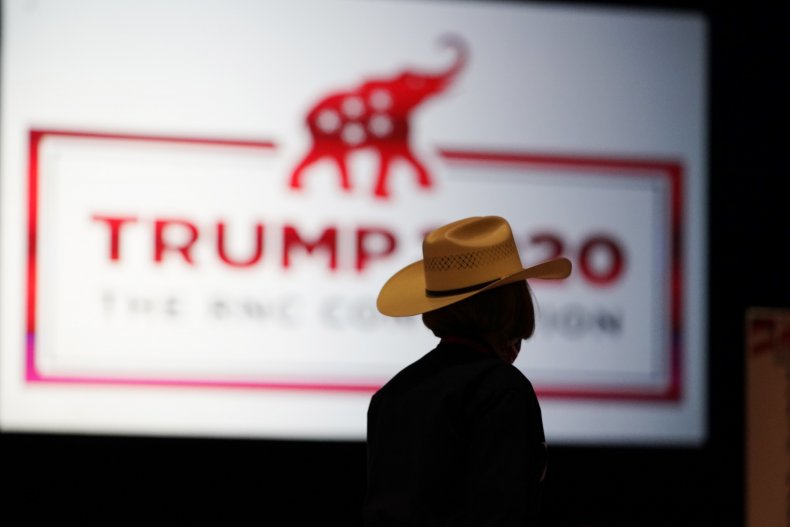 "While the RNC strongly disagrees with this ruling, our lawsuit compelled [House Speaker] Nancy Pelosi's January 6th committee to dramatically narrow the subpoena's scope," Raymer said in a Monday statement shared with Newsweek.
Salesforce is the third-party vendor that holds data on the RNC's fundraising campaigns and analyses. The company was subpoenaed for the records in February but the suit brought forward by the RNC blocked Salesforce from complying.
"Nancy Pelosi's attempted seizure of her political opponents' campaign strategy cannot be allowed to stand, and we appreciate Judge Kelly continuing to temporarily block the subpoena," Raymer said on Monday. "The RNC will continue to fight for the Constitutional rights of Republicans across the country and will appeal this decision."
Kelly has issued an injunction allowing the RNC until Thursday to appeal his ruling.
In his ruling, the federal judge not only said that the House committee established the need for the data, but also threw out the RNC's argument that the release of those records would put other sensitive GOP information at risk.
"Nothing suggests that the Select Committee is demanding, or that Salesforce is preparing to produce, internal RNC memoranda laying out its digital strategy," Kelly wrote.
"The subpoena's valid legislative purpose is apparent enough to sustain it against this challenge," he added.
Kelly also rejected the RNC's claim that the investigation has no Republican members selected by House Minority Leader Kevin McCarthy and stated that Representative Liz Cheney's position on the committee is enough to satisfy the requirement of a ranking GOP member on the panel.
McCarthy withdrew all five of his member recommendations after Pelosi rejected two of them for being too close to the former president and expressed concern that those ties would result in an unfair probe.
Last week, a federal judge handed the House committee another win, ordering Trump ally John Eastman to hand over some 10,000 pages of emails.
The panel's public hearings are expected to begin next month.