RNC Votes to Hold Reduced Convention in North Carolina, Defying Trump
On Wednesday night, the Republican National Committee (RNC) voted to have a "significantly pared down convention" in Charlotte, North Carolina.
The plans, confirmed to Newsweek by the RNC, defy a pledge by President Donald Trump who, on May 25, vowed to immediately move the convention elsewhere if the state's Democratic Governor Roy Cooper didn't immediately specify what would be allowed at the convention, scheduled for August 24-27.
Since RNC leaders are only expecting around 336 of its roughly 2,550 national delegates to convene at the reduced convention, the RNC won't be able to hold a full Platform Committee, essentially forcing the GOP to re-use its national political platform from 2016. Trump's acceptance speech is also expected to take place offsite.
"The RNC's Executive Committee has unanimously approved procedures that allow for official convention business to continue in Charlotte," an RNC spokesperson told Newsweek. "Many cities are eager to host the president's acceptance of the nomination, and talks are continuing with several of them to host that celebration. A final decision will be made soon."
The spokesperson also said that a party known as the Acceptance Session of the Convention will happen in a separate location. All delegates and alternates will be permitted to attend, and each may bring a guest if permitted by law.
Newsweek reached out to the White House, who declined to comment.
Gov. Cooper had expressed worry about holding a large convention amid the ongoing coronavirus epidemic as North Carolina has recently seen an uptick in confirmed cases.
On June 6, his state reported 1,370 newly confirmed COVID-19 cases, its highest ever daily toll of new cases. As of June 10, North Carolina ranks 17th amongst states with the highest overall number of cases. Nearly 1,000 state residents have died of coronavirus thus far.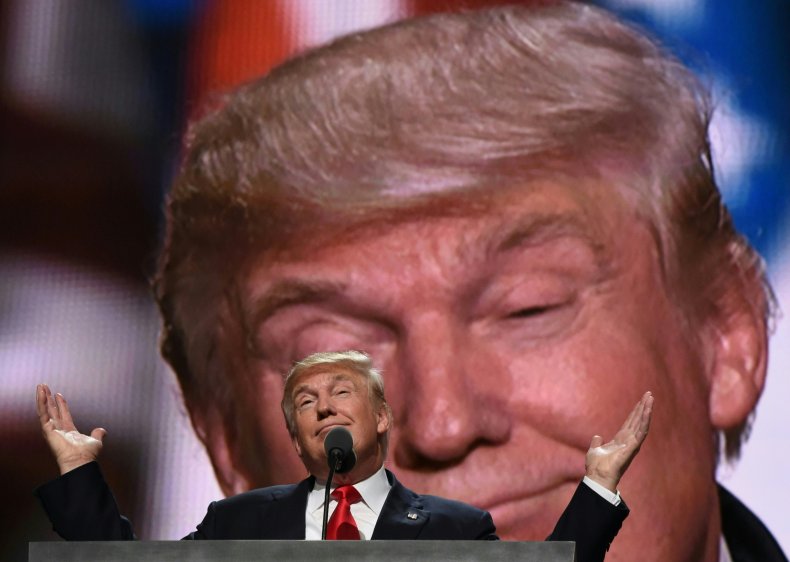 On May 25, Trump tweeted that if Cooper didn't allow the Spectrum Arena, the proposed convention site, to be fully occupied, that the RNC would be "reluctantly forced to find [another site], with all of the jobs and economic development it brings," adding, "This is not something I want to do."
A spokesperson from Cooper's office responded to Trump's tweet by saying that the state would continue working with Republicans to plan the event while relying on "data and science to protect our state's public health and safety."
As of May 22, North Carolina has entered "Phase 2" of its reopening plans following the statewide shutdown meant to slow the spread of COVID-19. Restaurants and some businesses were allowed to open, albeit with enforced capacity limits. Cooper said Phase 2 will last until at least June 26, at which point officials will decide whether to extend or relax the shutdown measures.
Charlotte was one of the few U.S. cities to publicly pursue the GOP convention as a potential host. Other cities—including Philadelphia, San Antonio and Nashville—backed away from the potential bid.
After Trump threatened on May 25 to find a new state to host the event, Florida's Republican Governor Ron DeSantis quickly offered his own state as a potential host. However, his state is experiencing an uptick in COVID-19 cases as well.
On June 4, Florida reported 1,419 newly confirmed coronavirus cases, its highest ever daily toll of new cases. As of June 10, the state ranks 9th amongst states with the highest overall number of cases. Around 2,712 Floridians have died of coronavirus thus far.