Ro Khanna: Please Run for Dianne Feinstein's Seat. Adam Schiff Would Be a Disaster | Opinion
On Tuesday, California Senator Dianne Feinstein announced that she will not be running for reelection next year. The retirement of the liberal icon who has held that seat for the last three decades will turbocharge the fight to represent the nation's most populous state.
Two Democratic Representatives, Adam Schiff and Katie Porter, already entered the race last month, and a third, Barbara Lee, is planning to announce her campaign this month. With three high-powered Democrats vying for one Senate seat, all of whom have national name recognition, passionate supporters, and the capacity to raise tens of millions of dollars, the race is setting up to be a political clash of titans.
Unfortunately, each of these candidates is deeply flawed. Rather than settling for one of these inadequate political celebrities, California voters should opt for a fourth option: Congressman Ro Khanna.
Adam Schiff would be a disaster. The Congressman is perhaps best known for abusing his position atop the House Intelligence Committee to try and mislead Americans, boost his political profile, and silence critics. Schiff repeatedly lied about having "damning evidence" of collusion between Trump's campaign and Russia, saying that it was a scandal "of a size and scope probably beyond Watergate." Yet Schiff and the Intelligence panel had been told by the highest levels of the intelligence community that there was no such evidence. And this is just one of Schiff's numerous politically-motivated fibs. He lied when he said that he had not communicated directly with the whistleblower that began Trump's first impeachment. He lied when he said that calls to release information from the Intel committee were the product of "Russian influence operations."
Schiff's overarching problem is that he loves the power that comes from making headlines and appearing on MSNBC and CNN talk shows, and he's happy to lie to get it.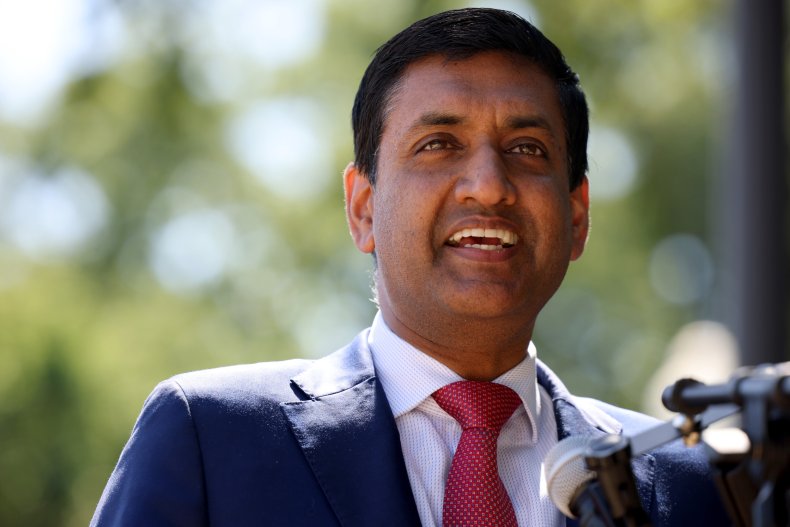 Schiff also sent repeated requests to Twitter asking the company to ban his critics and remove content about the House Intelligence Committee. At the same time, Schiff was threatening to remove fundamental legal protections from social media platforms, naming Twitter specifically, if they don't work to clean up their platform according to his liking.
Katie Porter's problems similarly stem from her love of the spotlight and her tireless pursuit of power. As one of her former employees put it, Porter is totally focused on "her brand, her brand, her brand." Porter is a top purveyor of the idea that corporate greed is responsible for inflation, even though the theory has been thoroughly discredited and criticized by real economists and diligent journalists. Building her brand as a fighter may be why Porter is often quarrelsome in congressional hearings, but her central flaw is that she's more concerned with her own political prospects than with helping her constituents; as she put it on a recent podcast, she can't "wait to get the heck out of Washington and back on the campaign trail." We should expect more from a supposedly serious legislator at the start of a new Congress.
The case against Rep. Barbara Lee is the most straightforward: She objected to certifying the 2016 election results. "In the face of widespread disenfranchisement and reports of Russian interference with our election, I must object to the certification of the electoral votes," Lee said.
This is a fatal flaw: If Democrats are going to call the Republicans who objected to the 2020 election a threat to democracy, they should be consistent. This means they should not elevate an election denier of their own to the Senate.
Instead of settling for one of these candidates, Californians should look to a fourth option, Rep. Ro Khanna. While he hasn't officially entered the race, Khanna has expressed his interest and said that he plans to decide whether or not to run by early April.
Ideologically, Khanna is a progressive who supports Bernie Sanders-style policies like Medicare for All, free public college, and universal $10 per day child care. His priority, though, has been to promote an agenda that he calls "economic patriotism"—revitalizing domestic manufacturing and production by rebalancing trade deficits.
Given that he represents the nation's wealthiest congressional district in Silicon Valley, Khanna's economic progressivism might be surprising. But the fact that he is hard to pigeonhole is part of what makes Khanna such a refreshing political figure. Unlike much of the contemporary Left, Khanna is not a hardcore partisan. He criticizes Democrats and progressives when they get something wrong; says he enjoys holding town halls so he can answer questions from Republicans; regularly goes on Fox News; and is working hard to win back rural voters who have fled the Democratic Party.
Moreover, Khanna is outspoken about his beliefs and doesn't tiptoe around politically volatile issues. This instinct brought Khanna national headlines recently as the lone Democrat to stand up for free speech in the so-called Twitter Files. In an exchange with Twitter's then-head of legal, policy, and trust, Khanna expressed concern that the company was violating "1st Amendment principles" by suppressing a New York Post story about Hunter Biden's laptop ahead of the 2020 election.
In other words, Khanna may be to my Left ideologically, but we share the same fundamental values of pluralism, honesty, and free speech—something that I cannot say of the other three frontrunners.
If Khanna does ultimately run, Californians should opt for Khanna's integrity and temperament over the name recognition and star power of the other candidates in the field.
Seth Moskowitz is a journalist writing about American politics and elections. He is also an editor at Persuasion. You can subscribe to his blog, Brain Candy, for free, follow him on Twitter @skmoskowitz.
The views expressed in this article are the writer's own.