The Road to Deepwater Horizon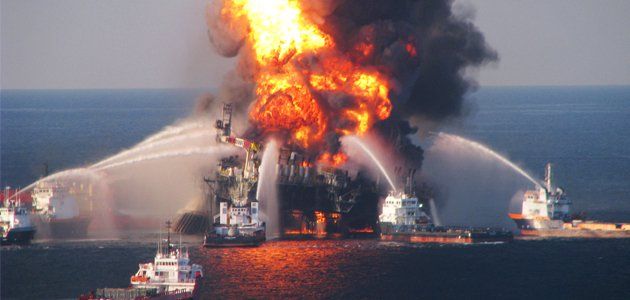 Eighty four days after it began, with probably 180 million gallons spilled, the oil leak in the Gulf of Mexico may be at an end. BP's new cap should stop the flow. But the questions over the oil giant's record endure. Company insiders, past and present, say the Deepwater Horizon disaster was all too foreseeable. They describe a culture of arrogance and risk-taking spanning decades. Profits, it seems, always come before safety and whistle-blowers are intimidated, pressured out, or fired. Though CEO Tony Hayward promised to make the company safer when he took over in 2007, the pressure to cut costs intensified as he struggled to please shareholders amidst an economic downturn.
Hayward started at BP as a rig geologist in 1982. That same year, almost three decades before the gulf spill and six years before the Exxon Valdez coated the Alaskan coastline with 11 million gallons of oil, James Woodle had just taken a job with the Alyeska oil consortium at Valdez in Alaska—majority-owned by BP. Among other responsibilities, the retired Coast Guard captain was in charge of spill recovery.
But when Woodle arrived, he tells NEWSWEEK, he was appalled. "They had cut back on equipment, on staff." When he asked about the cuts, he was told very pointedly: "safety doesn't make money."
In early April 1984, after arguments with his superiors, Woodle wrote a letter to the head of Alyeska, George Nelson: "Due to a reduction in manning, age of equipment, limited training and lack of personnel, serious doubt exists that Alyeska would be able to contain and clean up effectively a medium- or large-size oil spill," he said, according to testimony given to Congress in 1991 [PDF].
A few weeks later he was notified that there was mail waiting for him, registered delivery. "It was a very short letter," says Woodle. "Just a couple of lines. It indicated there had been rumors of an affair between me and the terminal secretary and that this was a written warning for insubordination." He says he assumed that, as he wasn't conducting an affair with anyone, he could just continue as usual and "it would go away." But a few weeks later Woodle was called to his boss's office on a Friday afternoon and fired without explanation, beyond "insubordination." An Alyeska spokesperson said he could not confirm or deny Woodle's account. Nelson, who retired in 1989, could not be reached for comment.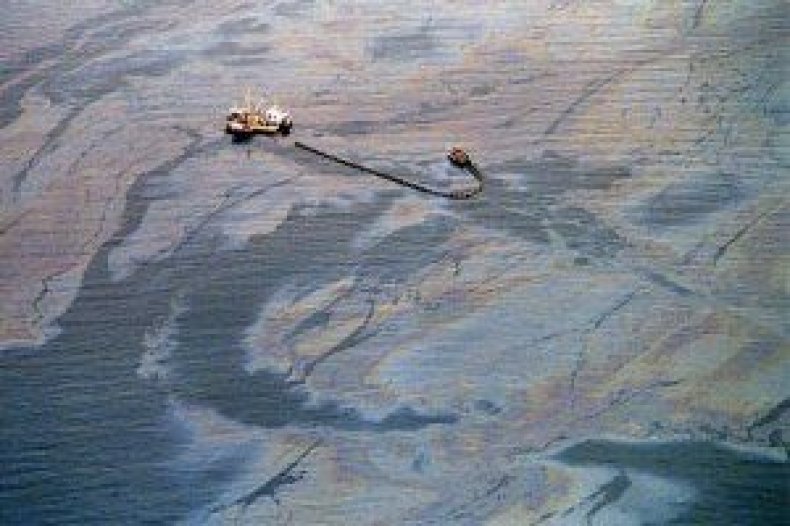 Five years later, on March 24 1989, Woodle's phone rang. It was an old colleague from Alaska. The Exxon Valdez had run aground on the Bligh Reef, and was leaking oil. Though the disaster came to be tagged with Exxon's name, Alyeska, and the BP operatives who helped run it, were the designated first responders. "I knew it would be a disaster [if a spill happened]—they didn't have the equipment or the men," he says.
Reports he hears about the Deepwater Horizon in the media and from his sources in the Coast Guard are, Woodle says, eerily familiar. The spill contingency plans for the Valdez terminal were useless, he says. "The attitude was that you don't have to worry about spills, because they will probably never happen. The only important thing was the number of pages in the plan. The more pages the better. It was huge, but cut-and-pasted and padded with a lot of images of the shoreline." As NEWSWEEK has noted, the BP plan for Gulf of Mexico operations was long on verbiage, at 583 pages, but short on specifics and looked like it had been repurposed from previous projects: It cited an expert who had been dead for four years, and one section even laid out plans for saving walruses in the event of a spill. The animals do not live anywhere near the Gulf of Mexico.
In 1984, Alaska Department of Environmental Conservation official Dan Lawn was hearing similar corner-cutting stories from other employees too scared to report their concerns to their oil-company bosses. When he wrote them up in memos to his superiors, the attitude toward him at the terminal changed, he says.
Guards from Wackenhut, the Florida-based security firm that manned the gates at Valdez, began preventing him from entering the facility. "They'd say I would have to notify them in advance, get permission from the right person," Lawn tells NEWSWEEK. "But they wouldn't tell me who that was." Journalists from The Guardian, New York Times, PBS and other outlets have reported similar frustrating tactics in the Gulf of Mexico.
Though Lawn didn't know it at the time, he was also under surveillance by Wackenhut. The company, at the direction of Alyeska, was going through his credit records, his trash, and his mail and having him followed [PDF]. He and five other whistle-blowers, who had also been spied on, sued; and reached a multimillion-dollar settlement with Wackenhut and Alyeska in 1993. The federal judge in the case, Stanley Sporkin, described the actions as "horrendous" and "reminiscent of Nazi Germany." A spokesperson for Wackenhut declined to answer any questions about its work for BP, past or present, saying the company was "unable to comment on specific operational matters."
Less than five months after the Alaska spill, Lawn was reassigned from his position at the DEC, accused of being unprofessional and unobjective "towards those we regulate," according to a memo obtained by the Anchorage Daily News at the time. Staffers suspected Alyeska had exercised its influence. A similar relationship between government and Big Oil surfaced in 2002, when an Alaskan regulator resigned in protest. [PDF] Public Employees for Environmental Responsibility, a group that advocates for state and federal environmental employees, conducted a damning survey of 132 DEC employees shortly afterward. The majority felt that the DEC viewed its "primary 'customer' to be the individuals and businesses that seek permits rather than the public or the [environmental] resource." [PDF]
Little had changed, it seems, by the time of Deepwater Horizon. Some reports have suggested that the Minerals Management Service, part of the U.S. Department of the Interior, allowed oil companies to pencil in their own inspection reports, to be gone over with a pen by officials. Strong-arm tactics like those employed against Woodle and Lawn have not been reported in the Gulf of Mexico. But Stephen Stone, a roustabout injured on the Deepwater Horizon rig, told the House Judiciary Committee that he was asked to sign a document, in exchange for $5,000 compensation for the loss of his personal possessions, that stated that he had "suffered no injury." He refused. [PDF]
BP's most deadly disaster happened three years after regulators warned of safety issues in Alaska. On the morning of March 23, 2005, pressure buildup at the company's Texas City refinery led to a "flammable liquid geyser" that was ignited by backfire from an idling diesel pickup truck, according to a Chemical and Safety Hazard Investigation Board (CSB) report. An explosion tore through the large facility. Fifteen people were killed and 170 were injured. Houses were damaged almost a mile away.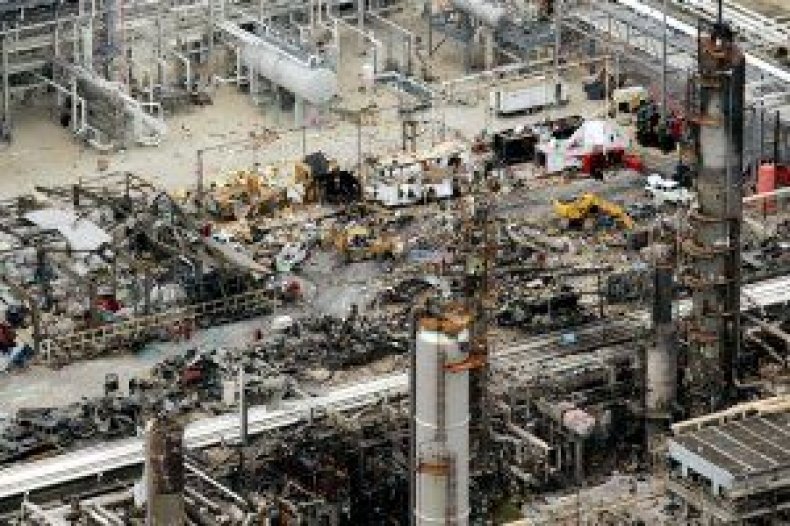 The CSB conclusions were damning. The disaster "was caused by organizational and safety deficiencies at all levels of the BP Corporation. Warning signs of a possible disaster were present for several years, but company officials did not intervene effectively to prevent it. The extent of the serious safety culture deficiencies was further revealed when the refinery experienced two additional serious incidents just a few months after the March 2005 disaster."
In the aftermath of the Texas City incident, BP officials told the Houston Chronicle that Hayward's leadership had "fundamentally changed" the culture at the company. Cost-cutting efforts, they said, "launched with the arrival of CEO Tony Hayward in 2007, have not come at the expense of safety. Rather, they say, they have elevated the role of safety in operations."
But recent statistics show that BP is still among the least safe companies in the industry. Not including the 11 who died on the Deepwater Horizon rig when it exploded in April, 18 employees lost their lives at BP facilities last year. The company's nearest peer, Exxon Mobil, had eight deaths. In the past three years BP has had 760 "wilful egregious safety violations" at its refineries, according to the Occupational Health and Safety Administration. Exxon Mobil, which operates a similar number of refineries, has had just one.
A tension between safety and a need to boost profits was hinted at in a meeting Hayward called in early 2008. In that year BP was bottom of the six major oil companies in terms of growth. In March a Morgan Stanley analyst, Neil Perry, was called to a company gathering in Phoenix to give an outsider's perspective to Hayward and the leaders of BP's major divisions. Perry's review was grim: he called for deep cuts in expenses.
Perry, according to a report in the May 2008 issue of Horizon, BP's internal publication [PDF], told leaders that "BP has failed consistently on upstream project delivery and downstream reliability. But that the organization was 'sitting on a goldmine' of assets that could help it close the gap on competitors." By the end of the cost-cutting that followed, more than 6,500 jobs were eliminated—almost 10 percent of BP's workforce—according to The Wall Street Journal. Insiders are reported to have spoken of "draconian" measures and a heavy emphasis on production targets.
In the aftermath of the Deepwater Horizon disaster, multiple reports have found that BP managers pushed on with drilling on the project, to meet completion deadlines, despite serious safety concerns about the well. Stone, the roustabout injured in the explosion, later told the House Judiciary Committee that he was angry because the companies involved with the well were "needlessly rushing to make money faster, while cutting corners."
Brent Coon, a lawyer who is representing Stone in a legal action against BP and has investigated the company over several years, says the push for profits was a wider problem. He criticizes BP's recent cost cuts and "skewed" employee bonus incentives for creating a culture that puts dollars before safety. Money at BP is directed at "early completions, production, and saving money," he says. "The thing about safety is that it represents no return on your investment." Indeed, reports suggest that those aboard the Deepwater Horizon stood to get an early completion bonus.
Coon's views, and the reported incentives in the Gulf of Mexico, echo Woodle's experiences at Valdez 25 years ago: each senior employee then, Woodle says, was rated on how much they reduced costs. "It was how you got ahead. They go in like gangbusters when there's dollars to be made, but they soon cut back. And safety goes first."
Toby Odone, a spokesperson for BP, confirmed that the company does require employees to sign individual performance contracts and awards bonuses based on those targets, but strongly denied accusations of a culture of recklessness. "It's clearly nonsense," he says. "Why on earth would anyone put profit before safety?" Odone also denied that efforts to keep journalists from reporting on the spill and limiting the public relations damage to BP's stock price, were officially sanctioned. "It is BP's policy," he says, "that people have the right to talk to the press if they wish to."
Wackenhut, the firm that kept Dan Lawn out of the Valdez terminal, is now part of Danish security firm G4S. It is providing guards for BP in the gulf region. Journalist Naomi Klein, on assignment for The Guardian, and her husband Avi Lewis, host of Al Jazeera English's Fault Lines, had made repeated requests to talk to staff at the Unified Command Center, where efforts to combat the spill are coordinated. In late May they drove up to the compound's gates. They were confronted by Wackenhut security guards, and recorded the encounter in a video provided here by Al Jazeera English.
"It was almost funny," Klein tells NEWSWEEK. "They told us we needed permission from the right person to enter. We asked who we should talk to, and they said they couldn't tell us. When we said we just wanted the right name, they called for backup," she said. It is, as NEWSWEEK reported a month after the spill, by no means the only report that suggests a tacit policy to keep reporters away.
Freelance photographer Michael Appleton was on assignment for The New York Times in the region. He was shooting a cleanup team in hazmat suits combing a beach on Dauphin Island in Alabama, he tells NEWSWEEK. "They were picking their way among a lot of beachgoers, people in bikinis, little kids, and it made for great, kind of absurd, pictures."
A man and a woman in black T shirts pulled up in a four-wheeler. "You're not allowed to photograph here," said the man, who did not identify himself. "You can't photograph these crews and you can't talk to them." Appleton replied that it was a public beach, and that they had no right to tell him to leave. They drove away, only to return 10 minutes later. "You can't do this," said the woman this time, "you have to get out of here." The man chimed in, "this is your last warning."
The police eventually arrived. "The officer was understanding," said Appleton. "He said I had every right to be on the beach and to photograph what I wanted. But that he was afraid for my safety if he or other officers were not around."
At about the same time Appleton was trying to report on the spill, Hayward was asked, on ABC News, about the many safety violations his company had accrued under his leadership. "Much of that record," he said, "relates to a prior period and our absolute focus the last three or four years has been on safe and reliable operations." In response to a question about Hayward's leadership and allegations of a culture of recklessness, BP spokesperson Odone tells NEWSWEEK that the company has reduced injury rates and spills 75 percent since 1999, planned safety changes since the Texas City explosion, and appointed an independent expert to oversee their implementation.
On Tuesday, May 25, not long before Hayward's ABC interview, there was another, scarcely reported, leak on the Alyeska Trans-Alaska Pipeline, still majority-owned by BP. Reports suggest that 200,000 barrels of crude oil escaped. Assurances were given. "We will not start back up," said an Alyeska spokesperson, echoing many of her predecessors, "until we are absolutely comfortable that it's safe." The pipeline was restarted on May 28.
As the cap settles over one of America's greatest environmental disasters, deepwater-drilling operations also continue. BP expects an ambitious project in Alaska—the company will drill two miles down, and then sideways for six to eight miles, to reach 105 million barrels of oil—to be online by 2011.