On the Road: The Pixies Are As Ferocious as Ever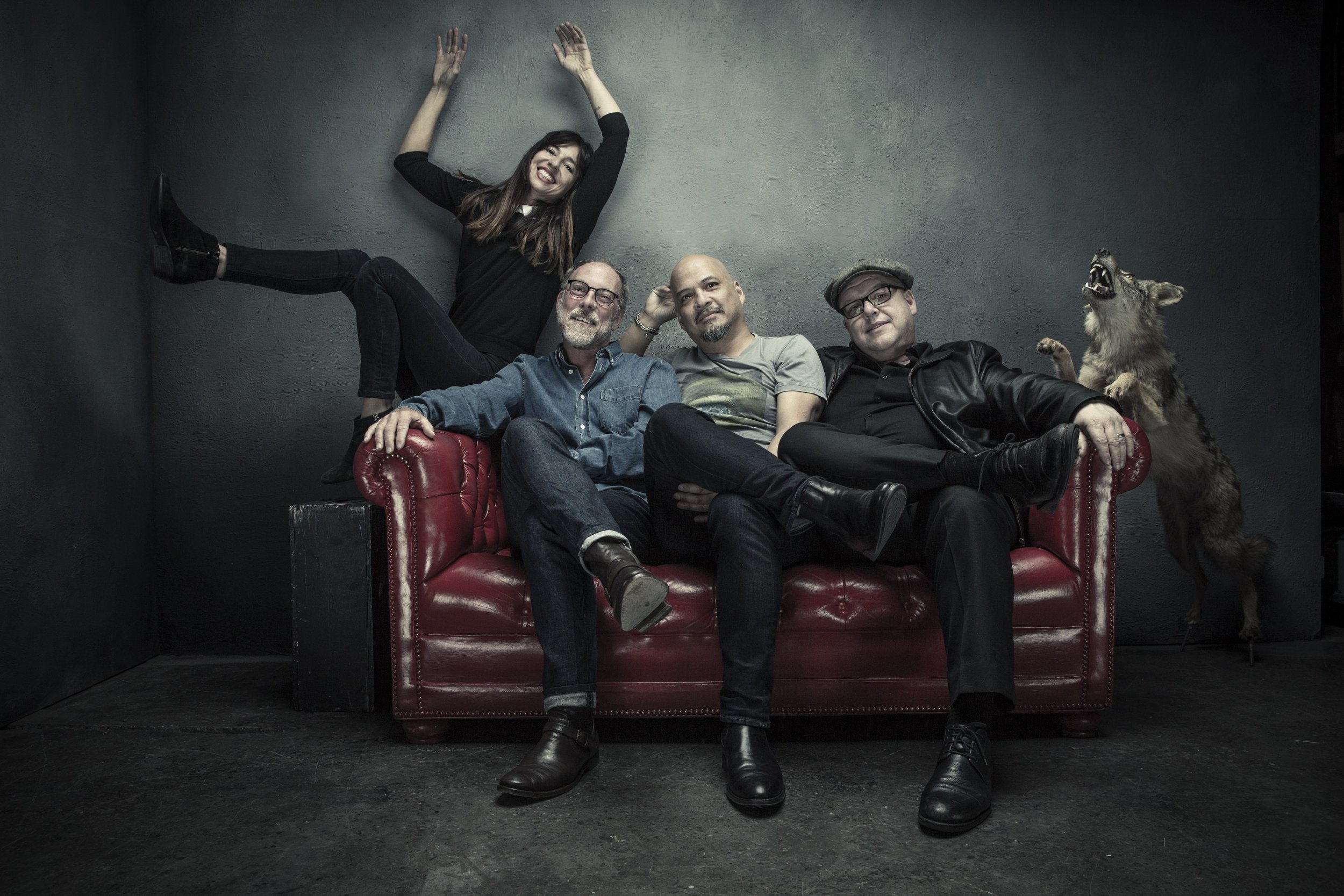 The rock band reunion is rarely long-lived. A clutch of gigs is followed by a commemorative box set, a greatest-hits compilation perhaps and then a retreat to the balmy haze of rock 'n' roll retirement.
There are exceptions. This fall, more than a decade after they first re-formed, the U.S. band Pixies brought forth first an impressive new album, Head Carrier, and now a grand European tour that will carry them from Austria to France, Belgium, England and beyond.
The band sprung out of Massachusetts in 1986, an unlikely combination of two college students, the sole respondent to a classified ad and a guest they met at a wedding reception. Their musical grounding was somewhat piecemeal. Kim Deal, the ad respondent, had never so much as picked up a bass guitar before her audition, while singer Black Francis had been raised largely on religious music, 1960s folk and progressive-rock behemoths Emerson, Lake and Palmer. But together they spawned something revelatory.
What they created was a kind of post-punk marriage of glowering bass lines, Stooges-style fury, tales of extraterrestrials and Old Testament figures, mangled Spanish, surf rock and surrealism. Four albums and cult status followed. Their music, particularly its distinctive stop-start, loud-quiet delivery, with feathery softness giving way to lurching caterwaul, influenced a glut of bands, including Radiohead, Weezer, Arcade Fire and, most notably, Nirvana. "Smells Like Teen Spirit"? "I was basically trying to rip off the Pixies," Kurt Cobain said.
Though the Pixies' 1989 album, Doolittle, enjoyed a brief spark of chart popularity, commercial success largely eluded them. In 1993, the band split, so acrimoniously that Francis informed Deal by fax. In the ensuing decade, their reputation grew—by 2004, when tickets for the band's first reunion shows at London's Brixton Academy went on sale, they became the fastest-selling in the venue's history.
The lineup taking to the stage this fall is not quite the same. Black Francis, guitarist Joey Santiago and drummer Dave Lovering remain; Deal departed in 2013, replaced by the seasoned player Paz Lenchantin. But it's a remarkable feat that 30 years since Pixies began, they should still stand as one of the most thrilling live acts: visceral, heart-bursting, sullenly joyous. They understand the fine calibration of the reunion-act live set—carefully balancing material from the new album against the weight of old favorites, such as "Where Is My Mind?," "Monkey Gone to Heaven" and "Gigantic."
What they have achieved is a kind of immutability, a rare thing in rock 'n' roll. The music is unwithered; Pixies—with their perpetual scowls, their wordless onstage presence, their barks of yearning and indecipherable shrieks—are a band as ferocious as ever.
The European tour begins November 15 in Vienna. For more, visit pixiesmusic.com.