Missouri Road Sign Hacked to Say 'I Hate Donald Trump': It 'Rips at the Fabric of Our Country,' Says Veteran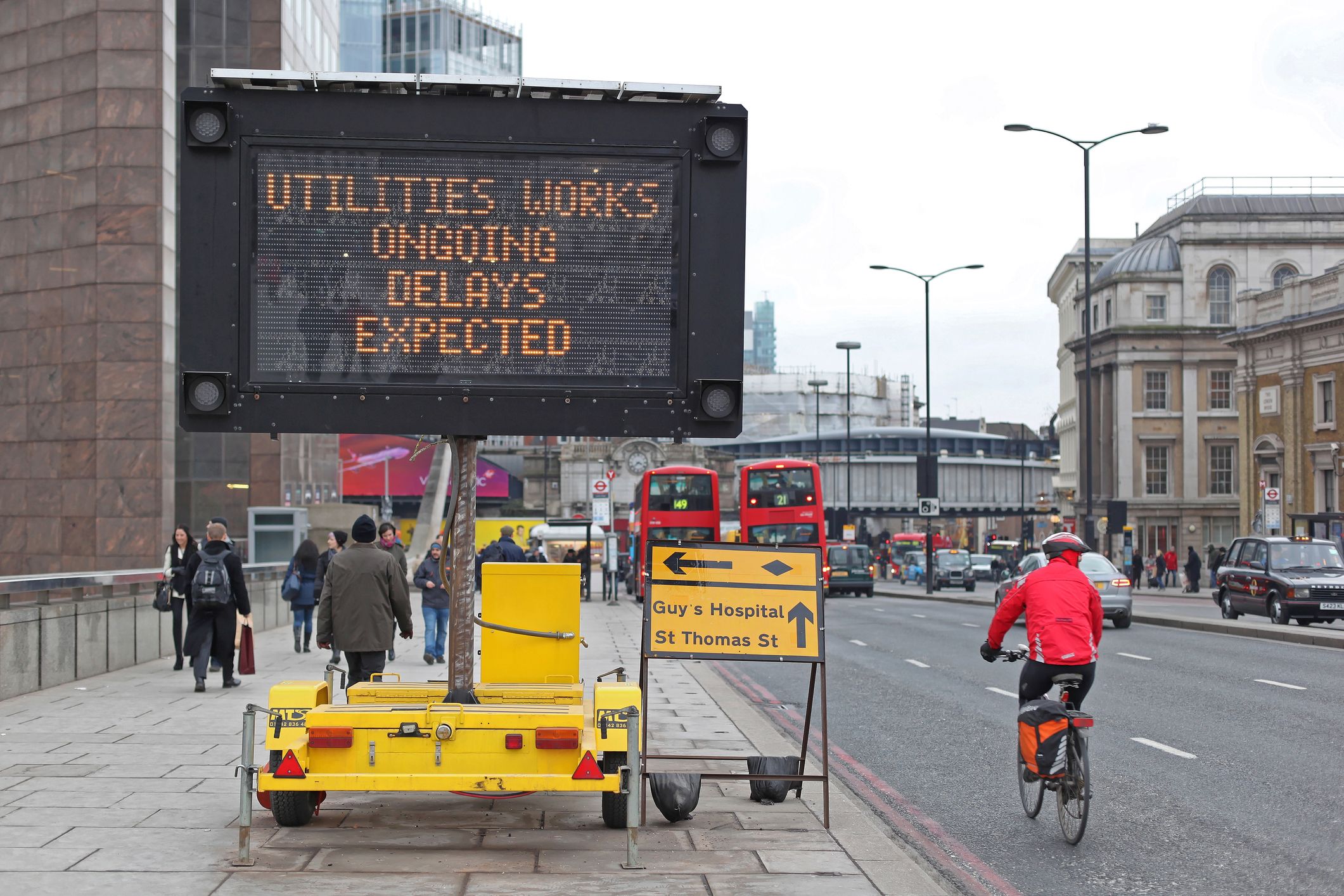 Road users in Gladstone, Missouri, were shocked when an electronic road traffic sign flashed with the message "I hate Donald Trump" Monday morning.
Instead of advising drivers on Englewood Road about construction, the hijacked sign alternated between "I hate Donald Trump" and "I love PewDiePie," referring to a controversial Swedish Youtube star.
"We could not believe what we were seeing," road user Mikka Brown, who reported the sign to local authorities, told local Fox-affiliate WDAF. A Trump voter, she called the attempt to criticize the president "a distraction" that might cause injury.
"There are people that bash him all over, and I don't agree with everything that he does, but even if it was someone that I didn't support or vote for that became the president, I would not be childish enough to go to that outlet in order to express that opinion," she told the station.
Fellow local driver Chris Foster, who told WDAF he was a veteran, criticized the message of the sign. "I really think it's sad... Hatred and people wanting to basically say they hate something, and probably very few will do anything to make anything better," he said. "Any time you spread hatred and say you hate anyone, I think that's negative. I think that rips at the fabric of our country."
A spokesperson for construction company VF Anderson told the local station someone had broken into the sign's control box altered its message using a keypad over the weekend. The company replaced the subcontracted sign about an hour staff were notified.
Back in 2016, hackers altered a number of road signs along the Texas stretch of Interstate 30, which runs from Fort Worth, Texas to Little Rock, Arkansas, with politically charged messages. Signs read "Donald Trump is a shape shifting lizard" and "Hillary for prison."
Claimed by hacker collective "New World Hackers," one member told Newsweek at the time: "Trump is a little bitch...Hillary is worse...Hillary should be in prison for her actions most definitely."
In March of last year, a liberal political action committee (PAC) announced it was erecting a billboard near Trump's Mar-a-Lago resort calling for the impeachment of the president. A rival pro-Trump Super PAC soon said it would put an opposing billboard reading: "Thank you President Trump. Keep America Great."
Representatives for PewDiePie did not immediately respond to Newsweek's request for comment.