Road Tripping the California Coast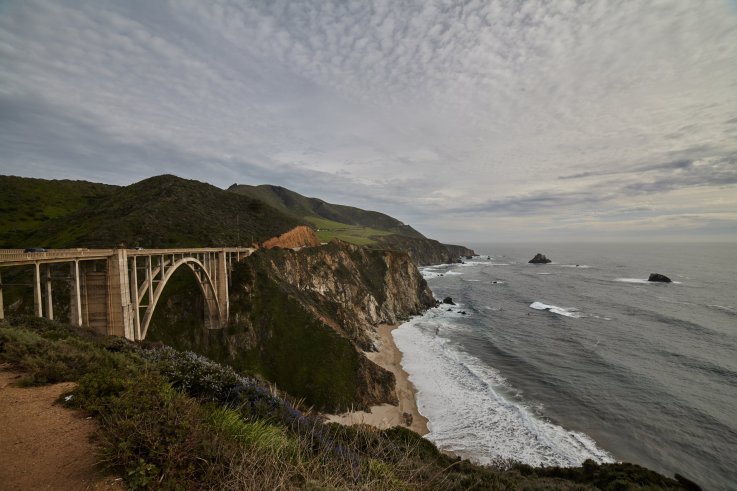 For much of the past two years, one of the world's most idyllic sojourns found itself bifurcated by disaster: the Soberanes fire in 2016 and the flooding and landslides that followed once the rains came closed Pfeiffer Canyon Bridge, the only connection between the iconic California Highway 1 and the north, then a landslide last year smothered a quarter-mile stretch.
Now, it's open again, a development that will once again lure foreign adventurers back to these lush landscapes. But there's a more interesting way to wander one of America's finest regions, and it's the one that made a trip from LA to San Francisco plausible even when the 80-year old byway was out of commission.
Those brave enough to sneak around the wreckage will discover a route that slips from LAX into San Luis Obispo County's underrated brilliance, and then out a legendary set of hairpin curves along Nacimiento-Fergusson Road, back to Big Sur via Highway 1, and right through past San Francisco's overpriced hotels to sleepy Sausalito. Here's where to go, and stay, along the way.