Roadkill Will Appear on Oregon Menus After New Law Takes Effect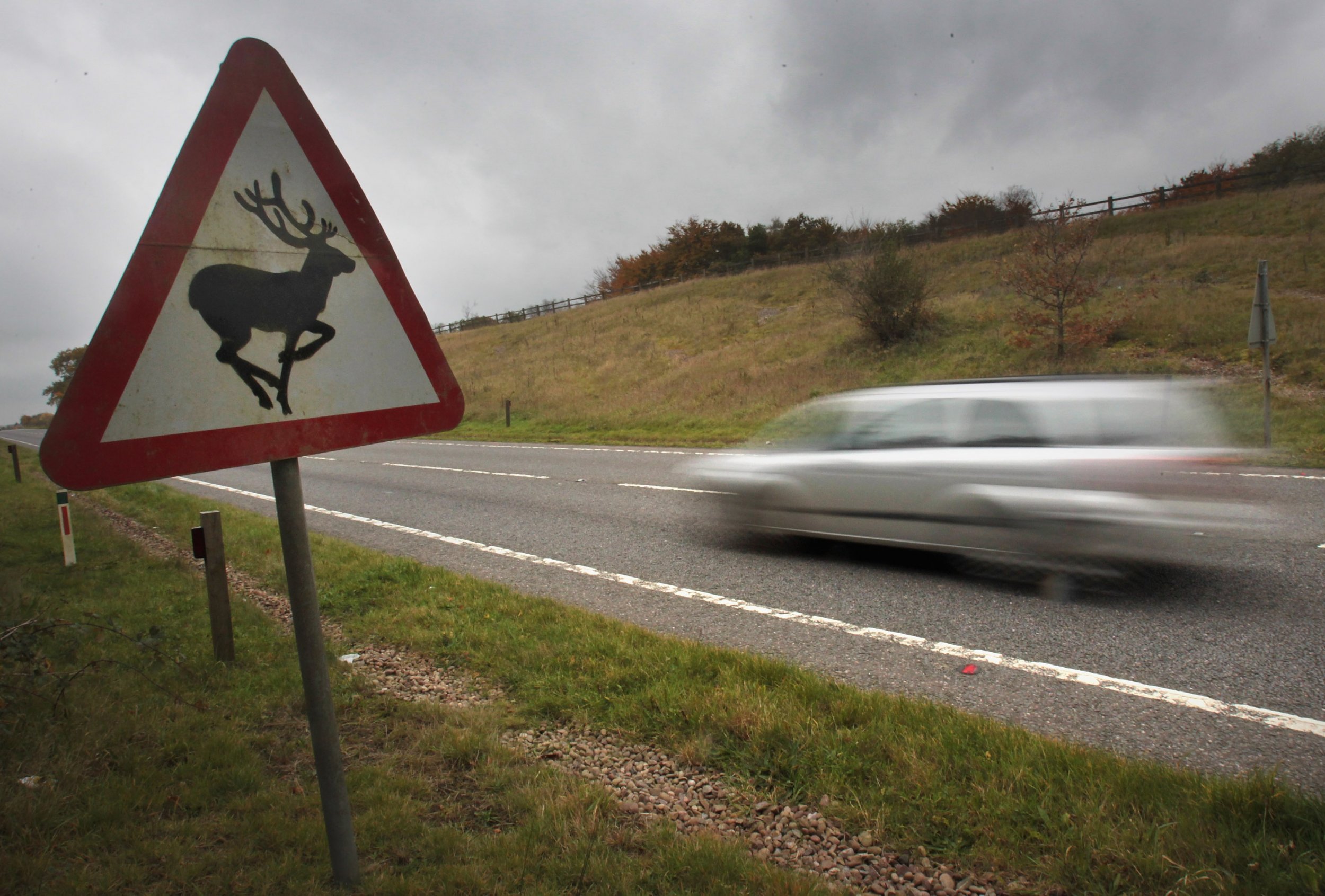 The carcasses that are too often ditched and left to rot by unsuspecting motorists can now get grilled to perfection.
An Oregon bill that passed its legislature back in 2017 and took effect at 12:01 a.m. on Tuesday, green-lights the salvaging of elk and deer (venison) when they have been "accidentally struck by a vehicle."
Free "Roadkill Salvage Permits" are being offered to those who happen to plow down wild animals that can weigh up to 300 pounds and want to cook the remains.
In the first hours since Senate Bill 372 became law, there have been no permits filed, a spokesman for the Oregon State Police confirmed to Newsweek.
The law grants any person (not just the driver) the ability to take possession of a struck animal and consume it as free-range game meat.
It comes with a side of caveats.
For instance, only game that's been "accidentally struck" can be consumed as meat. So drivers can't intentionally mow down a wild animal for fast food.
"Intentionally hitting a deer or elk in order to salvage it remains unlawful," according to the state's Department of Fish and Wildlife.
Also, the driver must not only clear the road of the "entire carcass" but also remove "gut piles" from the road.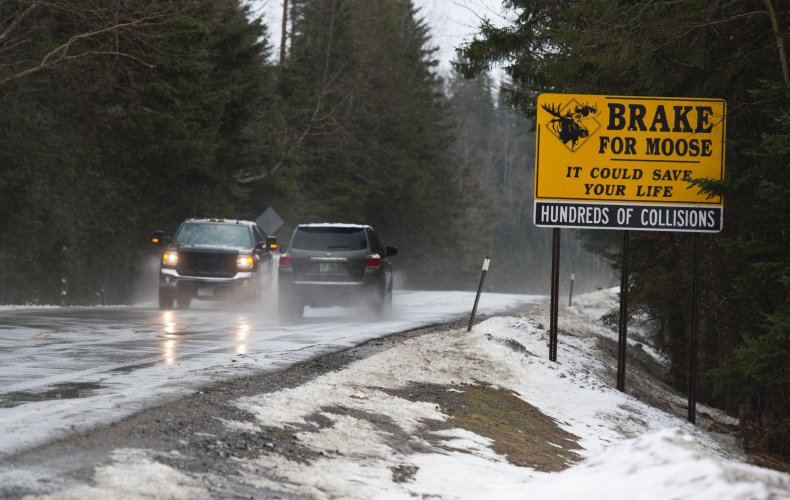 In cases where the animal is struck and merely injured from the collision — the driver or someone on the scene is expected to "humanely dispatch" to alleviate the suffering of the animal and must alert authorities.
"Any person that is required to humanely dispatch a crippled or helpless deer or elk after the accident must immediately report the killing to Oregon State Police or local law enforcement," the permit states.
As for the antlers and head of the deer and elk roadkill — they must be "surrendered" to the Oregan Department of Fish and Wildlife "within five days of taking possession of the carcass," according to its website.
Oregon's effort to consume the roadkill joins other states hoping to curb waste and offset the spread of disease.
Nationally, it's estimated that every year there are a staggering amount of "wildlife-vehicle collisions" involving deer, elk, moose or caribou that rack up human injuries, property damage and fatalities.
As many as 300,000 crashes involving wildlife were documented back in 2008 by the Federal Highway Administration.
But car insurer State Farm estimates there are more than 1 million every year.
The state where animals (specifically deer) are most prone to become roadkill is West Virginia (chances are 1 in 46). Its followed by Montana, and Pennsylvania, according to the Insurance Institute for Highway Safety.
In Oregon, the chances are slim down to 1 in 256.
In the Beaver State, not all roadkill is equal.
Diven-down elk, black deer and mule deer are wildlife that can be legally salvaged in the state.
However, Columbian white-tailed deer (considered by the Oregon Department of Fish & Wildlife to be the state's "rarest deer") happen to remain on the state's endangered species list since 1987. (In 2005, some of the population was de-listed and hunters were able to bag them).
Because of this semi-protected status, the species can only be plucked from roadways in Douglas County and the east crest of the Cascade Mountains, the department details on its site.
Perhaps most critical, anybody who consumes deer or elk is doing so "at their own risk," according to the law.