Roanoke Deaths Resonate in Country Where Journalist Killings Are Rare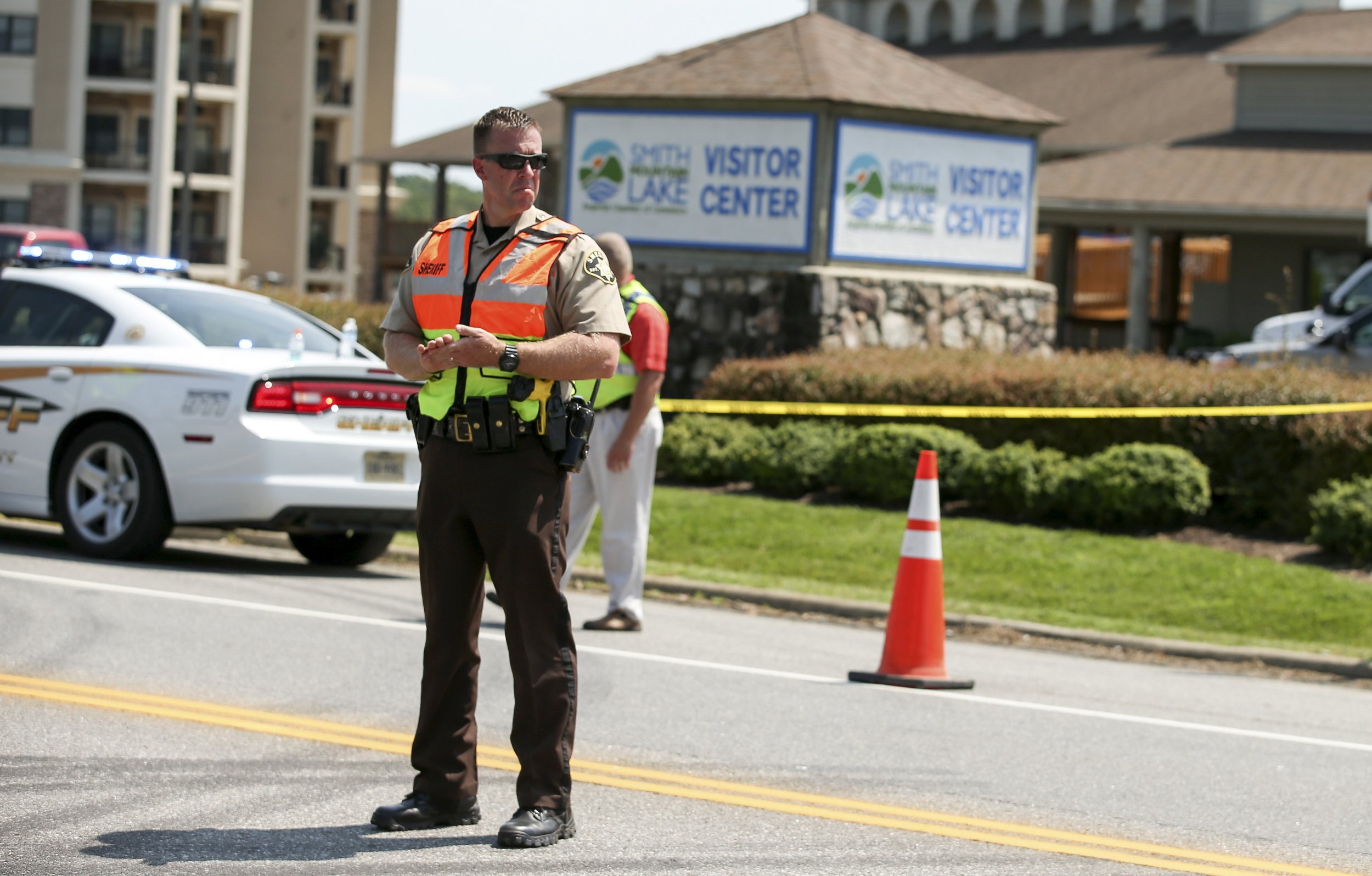 A fatal shooting on Wednesday added television reporter Alison Parker and photojournalist Adam Ward, of WDBJ TV news station in Roanoke, Virginia, to a short list of journalists killed because of their jobs in the United States in recent years.
The reporters were killed during a live morning news broadcast from the Bridgewater Plaza in Moneta, Virginia. The apparent gunman, whom police later identified as Vester Flanagan, a former WDBJ employee, fled the scene and later turned the gun on himself.
According to the Committee to Protect Journalists (CPJ), around the world, 1,141 journalists have died "in direct reprisal" for their work since 1992, when it started its database. In the U.S., at least five journalists have experienced work-related deaths since 1992. Iraq, the deadliest country for journalists, has seen 167 journalists killed, while 84 have died in Syria and 77 in the Philippines.
So far in 2015, excluding the Roanoke killings, 39 journalists have been killed worldwide, the Committee says on its website.
"CPJ only documents cases where journalists are killed in direct relation to the journalistic work," says Carlos Lauria, a senior program coordinator there. "We look at the case, at the circumstances, and we look at the motivation, and we try to figure out if it's a press freedom case or not."
The International Press Institute (IPI) puts the worldwide numbers higher: 40 so far in 2015 and 1,502 since 1997. IPI Executive Director Barbara Trionfi says the institute relies more on anecdotal information than official investigations because "in most cases unfortunately, journalists are killed in countries where the justice system does not work…. These killings are not investigated, so in the end we never know the real cause."
The U.S. is not a country where IPI is typically "concerned about violence against journalists," Trionfi says, but the Virginia tragedy "shows that journalists are not only killed in conflicts or in certain countries. It is a global phenomenon, and it's something that can happen even in countries where we would argue it's very safe."
Prior to Wednesday's shooting, according to CPJ, the journalist who most recently had a work-related death in the U.S. was Chauncey Bailey, 58, editor-in-chief of the Oakland Post and other publications. One morning when Bailey was on his way to work in Oakland, California, a gunman wearing black clothing and a mask approached him and fired. Bailey died soon after.
A handyman named Devaughndre Broussard was later sentenced to 25 years in prison for killing Bailey. Broussard said he had murdered Bailey to stop him from publishing information about a bakery where he sometimes worked, Your Black Muslim Bakery, which eventually was found to have criminal ties. Two other men received sentences of life in prison without parole for their connections to that killing and other criminal activity.
At least two journalists died because of their professions in the U.S. in 2001. William Biggart, a freelance news photographer, died when the North Tower of the World Trade Center collapsed on September 11, 2001. He had gone to the area with three cameras to capture the attack.
In October 2001, Robert Stevens, a photo editor for The Sun, died after inhaling anthrax mailed to him and other journalists. Officials in 2008 identified a government employee suspected of mailing the anthrax, but that person killed himself before they could indict him.
In 1993, Dona St. Plite, a Miami-based radio host from Haiti was killed at a benefit for another murdered journalist. St. Plite reportedly supported ousted Haitian President Jean-Bertrand Aristide. "It is obviously a political murder," a local Haitian community leader said at the time. And in 1992, Manuel de Dios Unanue, a Cuban-American magazine editor and founder was shot in the head while eating at a restaurant in Queens, New York. He had reported on drug trafficking and money laundering. The shooter was convicted in 1994, and New York City dedicated a small green space and two public schools to Unanue.
CPJ and other press watchdog groups note that other journalists have died in recent years for unconfirmed reasons. There could be as many as 40 or more additional journalist deaths in the United States dating back to 1837, according to archival reports.
IPI and other groups will discuss whether or not to classify the Virginia deaths as journalism-related, given that law enforcement believes Vester Flanagan, also known as Bryce Williams, killed Parker and Ward because of a dispute he had with the TV station, and not because of the subject matter they covered.
"We haven't come to a conclusion yet. I would argue that yes, it does [count], because the journalists were killed while carrying out their job. It's directly linked," Trionfi says.
Lauria says CPJ is still working to make that determination before adding Parker and Ward to its database.
Another group, Reporters Without Borders, said in a statement: "Even if this is not a case of journalists being targeted while reporting in war-torn countries or murdered because of their investigation on corruption or drug-trafficking, to kill two journalists on live television in cold blood demonstrates a certain willingness to dramatize the crime committed against them."
Reporters Without Borders says six American journalists have died on the job since 2010 in foreign countries.
Flanagan died after shooting himself on Wednesday. Vicki Gardner, whom Parker was interviewing during a live broadcast at the time of the shooting, was hospitalized and is in stable condition.